The Air Force and the Navy are two branches of the army service that hire soldiers for their duties. So how do the branches differ?
The difference between the two forces is their missions. While the Air Force is in charge of air warfare, the Navy takes responsibility for naval combat.
Today, we will explain the differences between the Air Force vs Navy in detail. Let's read on to discover!
What Is The Air Force? 
This branch is an aircraft-based force that focuses on air surveillance, aerospace innovation, and air support to naval and ground units during missions.
The force may also aid in urgent safety emergencies or natural catastrophe crises, aside from providing military assistance in war, by guiding aircraft into hard-to-reach or low-visibility places.
Moreover, this unit is a great choice for people who like technology and want to gain experience in a post-military profession.
What Is The Navy? 
The U.S. The Navy, widely known as "the guardian of the seas," is the armed naval combat service branch.
This armed force specializes in combatting or fighting dangers in the country's waterways and defending against external attacks and illegal activities.
The force takes on different duties, such as humanitarian, exploration, disaster relief, transportation, and logistic activities.
In addition, the SEAL (Sea, Air, and Land) teams of the U.S. The Navy is among the most skilled special operations units in the world.
Differences Between Air Force Vs Navy
Both play vital roles in the United States military. However, some major differences between the two forces might help you decide which is ideal for your aptitudes, skills, and career goals.
Entry Requirements
The basic criteria for entering the U.S. aircraft-based force are as follows:
You must be between the ages of 17 and 39. If you wish to work in the health care ministry, though, you must be from 18 to 48 years old.
You must be a U.S. citizen to become an officer.
You must be a permanent resident with a certified green card with more than two years of eligibility remaining before the green card expires if you choose to join the force as a non-citizen.
To apply, you must have finished or be within 365 days of finishing your bachelor's and have a passing score on the ASVAB (Armed Services Vocational Aptitude Battery) to enlist.
You must complete the AFOQT and have finished or be within 365 days of accomplishing your bachelor's degree (officer).
You must earn a good score on the ACT (American College Testing) exam or the SAT (Scholastic Aptitude Test).
You must be in good mental and physical condition:
For enlisted airmen: 
| | | |
| --- | --- | --- |
| Exercise | Men | Women |
| Situps  | 35 times | 30 times |
| Pushups  | 25 times | 15 times |
| Running  | 1.5 miles in 13:45 | 1.5 miles in 16:00 |
For officers:
| | | |
| --- | --- | --- |
| Exercise | Men | Women |
| Basketball throw | 102′ | 66′ |
| Pullups  | 18 | 7 |
| Shuttle run | 7.8 seconds | 8.6 seconds |
| Crunches  | 95 | 95 |
| Pushups  | 75 | 50 |
| One-mile run  | 5:20 | 6:00 |
Now, let's move to the entry requirements of the U.S. Navy:
You must be an American citizen or a legal permanent resident of the U.S.
You must be between 17 and 39 years old to enlist (parental approval is necessary for 17-year-olds) or between the ages of 19 and 42 to be an officer.
You must submit at least a GED certificate, a high school diploma, or equivalent to enlist or a four-year degree from an approved university to be an officer.
You must pass the ASVAB to enlist or get a passing score on the ASTB (Aviation Selection Test Battery) and OAR (Officer Aptitude Rating) to be an officer.
You must pass a medical check at a MEPS (Military Entrance Processing Station).
To join Boot camp, you must pass the PRT (Physical Readiness Test) with the following minimum scores:
For enlisted sailors: 
| | | |
| --- | --- | --- |
| Exercise | Men | Women |
| Situps  | 50 times in 2 minutes | 50 times in 2 minutes |
| Pushups  | 42 times in 2 minutes | 19 times in 2 minutes |
| Running  | 1.2 miles in 12:30 | 1.5 miles in 15:30 |
For officers: 
| | | |
| --- | --- | --- |
| Exercise | Men | Women |
| Basketball throw | 102′ | 66′ |
| Pullups  | 18 | 7 |
| Shuttle run | 7.8 seconds | 8.6 seconds |
| Crunches  | 95 | 95 |
| Pushups  | 75 | 50 |
| One-mile run  | 5:20 | 6:00 |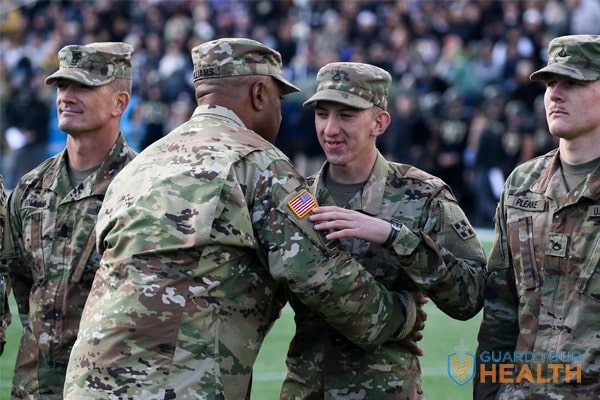 Combat
Members of the aircraft-based force perform offensive and defensive tasks in fighter helicopters, jets, and aircraft.
The airmen stay at their base, on the aircraft carrier, or at an army facility for combat strategy.
The combat command of the branch is the primary source of air combat troops for the war-fighting command.
This branch is in charge of air traffic control and dealing with dangers in hostile and dangerous conditions.
The brand also serves as a one-person connection to other special units, and its soldiers are highly trained in various specialties such as snowballing and parachuting.
On the other hand, the Navy army often conducts its combat on submarines, ships, or aircraft carriers. Some sailors may be in charge of one of these ships, a port, or a naval base.
Responsibilities may also include:
Defending a base or a vessel.
Executing training drills.
Planning for a landfall or other fights.
The goal of the combat command is to manage the current and upcoming preparedness of the expeditionary units, which are responsible for safeguarding high-value installations.
Meanwhile, they engage in coastal/littoral or "blue-water" duties as they enter or leave their harbor.
The soldiers also handle the training and arming of the expeditionary units and manage their resources.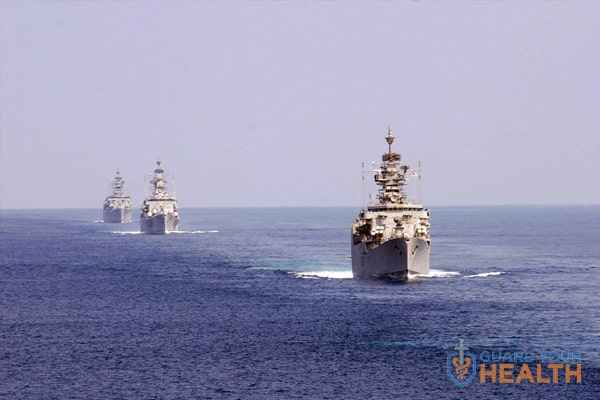 Training
The Air Force military training, sometimes known as boot camp, is an eight-week course that includes both physical and tactical training.
This program will provide you with the rigorous experience, confidence, and skills you need to succeed as a branch member.
Some training tests are pushups, running, sit-ups, marching, drilling, and waist measurement.
There will be a physical test at the end of the course to see how well the recruit has accomplished.
Meanwhile, the training boot camp of the Navy is a rigorous eight-week classroom program. It includes firefighting, drilling, first aid, drilling, the use of firearms, and other equipment.
The fourth week brings the physical training examination, which involves curl-ups, push-ups, swimming, and running.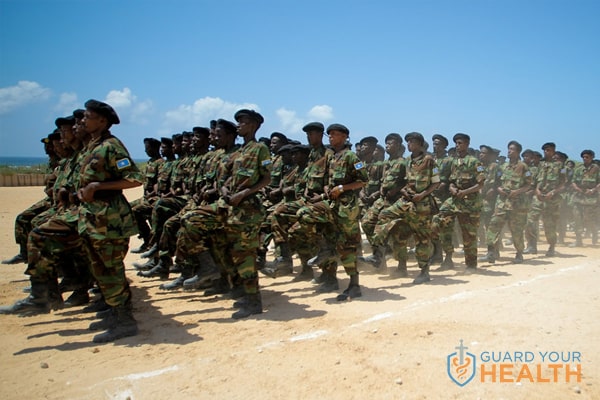 Roles
The Air Force has different parts, including:
Pilot: Guards the units, attacks enemies, and defends the airspace.
Intelligence officer: Handles intelligence tasks and trains the aircrews to repost processes.
Control officer: Defends the forces by conducting commands.
Navigation officer: Informs the fault status and monitors the navigation systems and weapons.
The roles in the Navy are:
Pilot: Attacks, defends, and launches from naval bases and aircraft carriers.
Cryptologic technician: Interprets communications and supervises electronic intelligence data.
Intelligence specialist: Tests the effective intelligence
Hospital corpsman: Takes care of the wounded or sick and supervises medicine resources.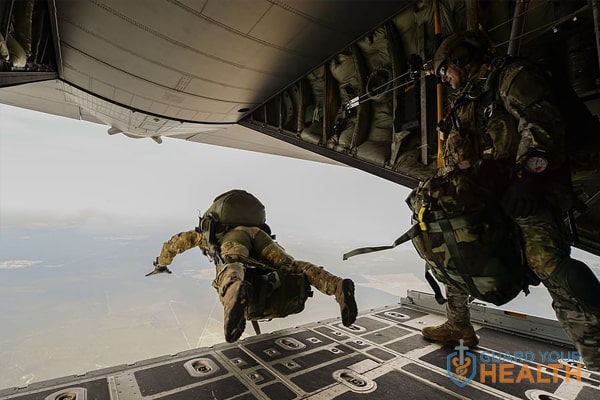 Comparison table 
We have compared the two branches in some essential terms. This comparison table will help summarize their differences.
| | | |
| --- | --- | --- |
| Criteria  | Air Force | Navy  |
| Entry requirements | Different requirements for enlisted soldiers and officers | Different requirements for enlisted soldiers and officers |
| Combat | Air warfare | Naval warfare |
| Training | Pushups, running, sit-ups, marching, drilling, and tactical skills | Firefighting, drilling, first aid, drilling, the use of firearms, and other equipment. |
| Roles | Pilot, intelligence officer, navigation officer, and control officer | Pilot, cryptologic technician, intelligence specialist, and hospital corpsman |
Frequently Asked Questions
So now you've figured out how the branches are different from each other. The following questions and answers will give you more interesting information.
1. Is the Air Force more important than the Navy?
According to a Gallup survey of 1,026 respondents conducted recently, 27% of the participants considered the Air Force the most important branch.
The Army came in second with 21%, followed by the Navy and Marine Corps, each with 20%.
However, each branch takes responsibility for different duties. Hence, it's hard to determine the most important one.
2. Which military branch pays most?
Both branches provide excellent service. Whatever unit you choose, they pay the same based on your grade and years of military service.
3. Can I switch from Navy to Air Force?
Yes, you can. However, make sure you meet all the requirements of your desired position, and there is a vacancy for it.
4. Which military branch is best? 
It depends on your preferences and needs. For example:
The safest: Space Force
The fastest promotion: Army
Best life quality: Air Force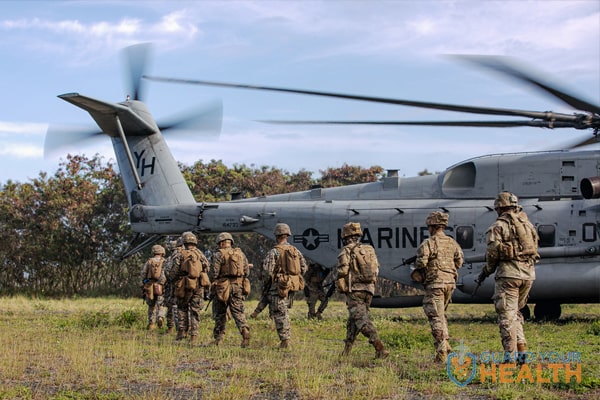 Conclusion 
We have compared and contrasted the two military branches. Each comes with a different set of entry examinations and training requirements.
If you prefer air combat, the Air Force is a definite choice.
However, if you like the sea and want to protect it, go for the Navy.
Hopefully, you will find this article helpful. For any further information, please feel free to ask. Thank you for reading!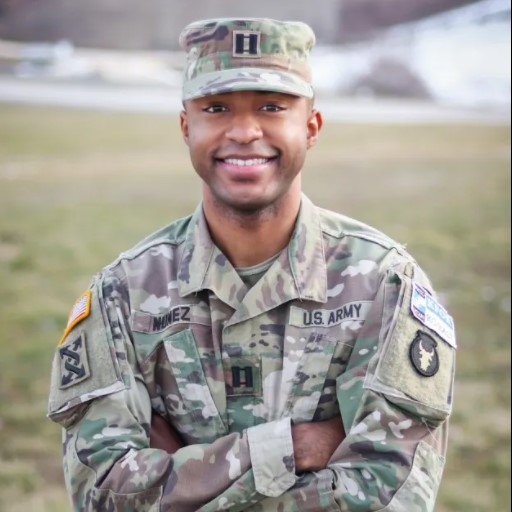 The 16th Sergeant Major of the Army, Sgt. Maj Christian Smelling was sworn in on August 11th 2009 and has held every enlisted leadership position ranging from cannon crew member to command sergent major