A survival backpack is an indispensable tool for long journeys. However, not everyone knows how to prepare the most complete and helpful backpack. If you love traveling to discover new lands but don't know what to prepare, check out how to pack a survival backpack. Surely, the information in this article will help you. Now, let's explore together!
Necessary Items In The Survival Backpack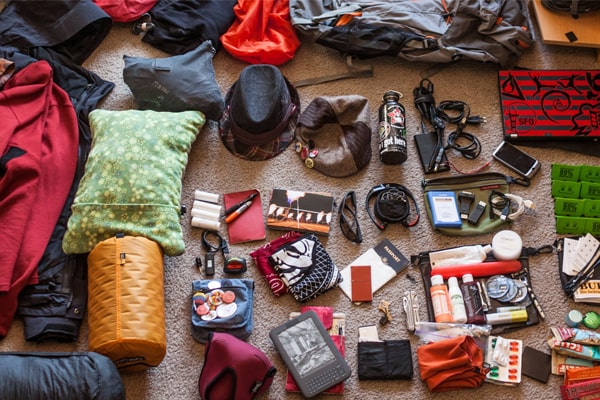 First of all, let's find out what essential items are needed in a survival backpack.
To ensure you can survive in extreme conditions and discover the best new lands, you need to prepare a backpack that can hold items that meet needs such as breathing and eating, wear, shelter.
Then, the essential items that you need to prepare in the survival backpack are:
Breathing mask: An indispensable item when you go to areas with thin air and harsh environments because it helps you maintain breathing.
Water bottle or water purifier: Water is always something you cannot help but bring no matter where you go.
Tents for shelter: Preparing a tent or sleeping bag will help you proactively have shelter, especially when going to the wilderness.
Food: Food preparation and quantity will depend on the length of your trip.
Clothing: Bring suitable and lightweight clothes as you will need space for a lot of other essentials.
Survival aids: In your backpack are indispensable items such as knives and lighters to support survival.
Medicines and first aid supplies: Wherever you go, prepare a personal first-aid box and some treatment to quickly handle arising incidents.
Other multi-tools: Especially in the survival backpack, it is impossible not to have multi-tools such as pliers, scissors, tweezers.
How To Pack A Molle Backpack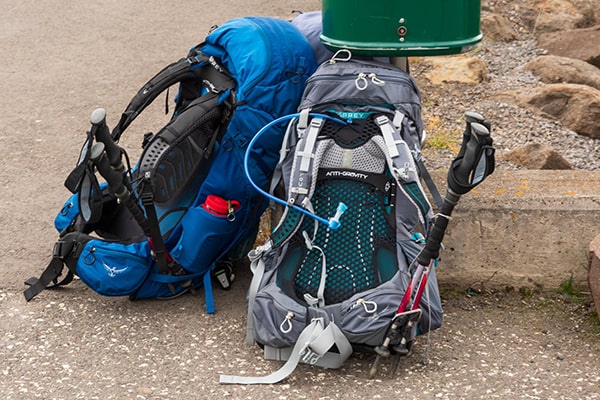 You can have a lot of different ways to pack a survival backpack to suit each of your unique needs. You should follow a specific procedure to ensure that you won't miss out on essentials.
Choose the type of backpack
Based on the purpose and needs of users, you should choose the most suitable survival backpack for you. At this time, there are many types of backpacks on the market with different sizes, materials, and prices.
Therefore, choosing the right product is essential because it helps you pack and prepare more thoroughly. At the same time, the right product will help you quickly in the process of moving on dangerous and challenging terrain areas.
Test and customize survival backpacks
Testing and customization is a crucial step in packing your survival backpacks. It helps you detect mistakes and damage to fix before entering the long journey.
Besides checking, you should also adjust the backpack with the right strap size for your body. As a result, carrying and moving is easier and more efficient.
Sorting things into survival backpacks
Next, you need to decide on the necessary items to carry in your backpack. To avoid omissions, make a list before preparing them.
First of all, you need to determine the time and place you will visit and the characteristics. As a result, you can best prepare the necessary equipment to meet your own needs.
True to the meaning of the survival backpack, it must be a tool to help you overcome difficulties and meet the most basic needs.
You won't bring everything, but remember you need to prepare the most necessary items. And what to put in the backpack will depend a lot on the characteristics of the place you go.
It would help if you also determined in advance whether your destination is an urban area or a wilderness area so that you can prepare appropriate gear.
Each environment will require different survival gear, so this is very important in the packaging process.
Pack a survival backpack
The final step in the packing a survival backpack process is to arrange the items in your backpack.
It means that you must put all the necessary items in the backpack and arrange it most reasonably and conveniently.
You need to divide the prepared items into groups according to the needs of users such as: frequently, rarely used, or by nature including not urgent (clothing, toiletries, etc.), necessary (shelter, food), and acute (e.g., walkie-talkie). So, finding and retrieving items will become simpler and more convenient.
What To Keep In Mind When Packing A Survival Backpack?
In addition, to be able to prepare and pack the best survival backpack for your journey, keep a few more things in mind:
Keep tools dry
In the survival backpack, you need to carry a lot of gear, and there will be tools that can't get wet. Therefore, it is best to keep your backpack dry. As a result, the items you have prepared are always in the best condition to meet your needs.
Keep the key low
In times of emergency, it is essential to keep the key low and easy to unlock. So, choose the survival backpack with a smooth lock and convenient design.
At the same time, during the packing process, you should also arrange and divide the items according to the levels such as: urgent, necessary, and non-urgent.
In particular, the group of emergency items should be placed in the most accessible and most convenient locations for complex cases.
Full camouflage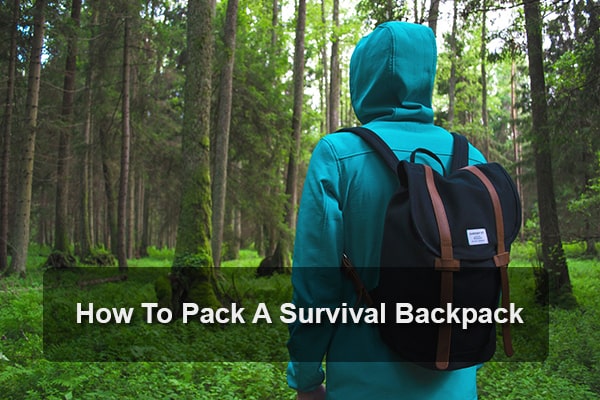 In some dangerous environments, people around you may notice your backpack. Therefore, it is best to pack and disguise them so that they look like a regular backpack.
The less your backpack looks like a survival backpack, the safer you will be under challenging environments because it will help you avoid the attention or theft of those around you.
Conclusion
Preparing equipment for a survival backpack is extremely important to help you have more fun journeys. Hopefully, we has helped you better understand how to pack a survival backpack through this article.
Thank you for reading!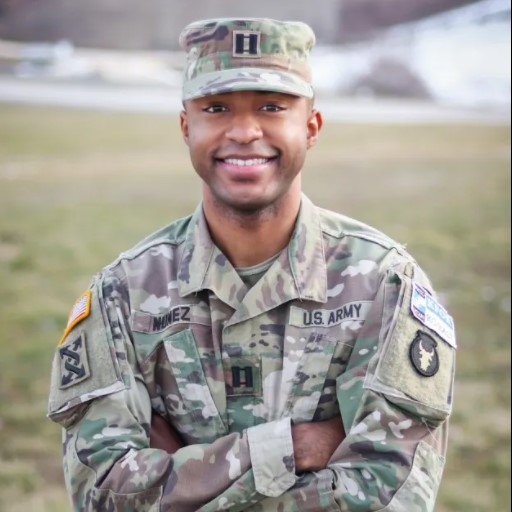 The 16th Sergeant Major of the Army, Sgt. Maj Christian Smelling was sworn in on August 11th 2009 and has held every enlisted leadership position ranging from cannon crew member to command sergent major