A tactical backpack is a specially designed backpack often used by military personnel, law enforcement officers, and first responders. These backpacks offer more functionality and durability than a standard backpack. 
A tactical backpack can be a great option for anyone who needs a backpack that can withstand a lot of wear and tear. Here are some tips on how to pack a tactical backpack.
First, What Is A Tactical Backpack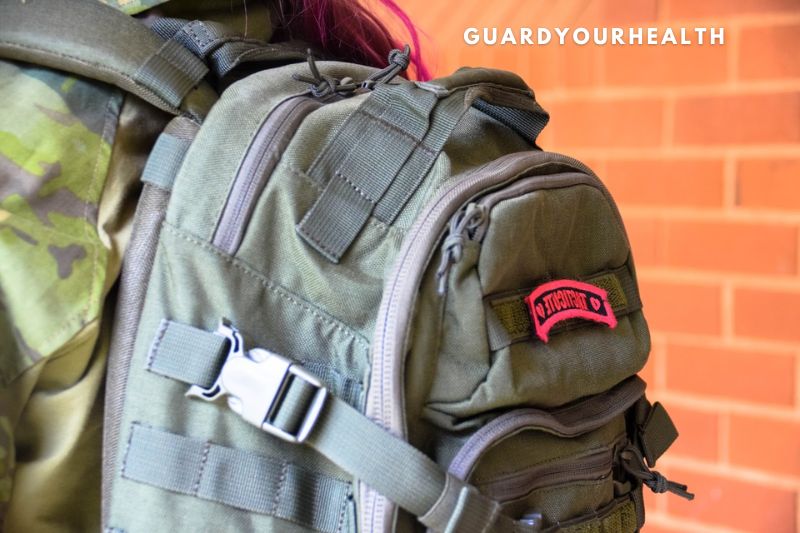 A tactical backpack is a tough bag that works well for hauling many goods to a remote camping location during long-distance trekking. To survive repeated use, these backpacks are often composed of premium materials like ballistic nylon. Because of its great tensile strength, you may fill the bag to its breaking point and use it in all weather.
This style of tactical bag's military design and feel is another standout characteristic. The appearance resembles the ubiquitous military webbing known as MOLLE. Commonly used hues include black, OD green, and desert tan.
A tactical backpack may carry all you need for camping or other trips. When purchasing a tactical backpack to accommodate your water, check for a bladder pocket. Knives and other small items are often stored on the outer MOLLE webbing for convenient access.
The Standard Features of a Tactical Backpack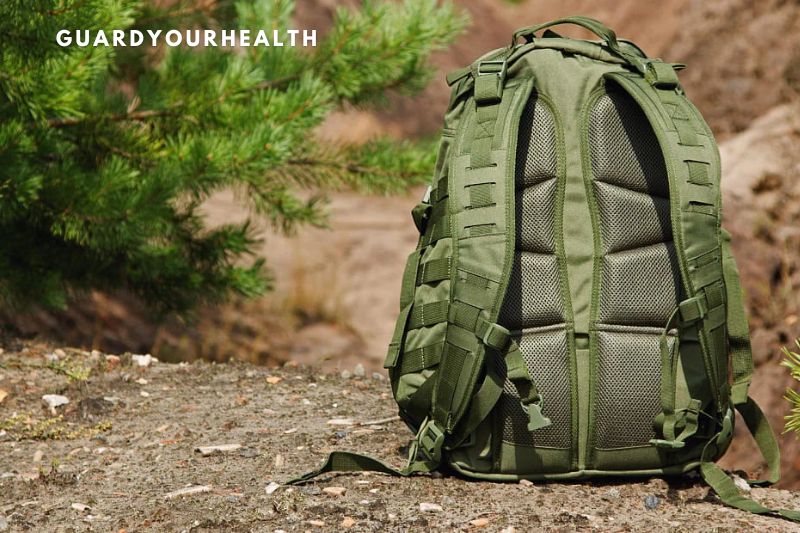 You've come to the correct spot if you're thinking about buying a tactical backpack but haven't decided what to look for. To be completely prepared for your next excursion, your bag must include a few fundamental characteristics.
These common characteristics include:
A large primary storage space
Pocket zippers
Strengthened grip handles
Interior storage and compartments for certain stuff
A waterproof exterior layer
External compartments with easy access
Straps for compression
A water bottle section
What Things To Pack In A Tactical Backpack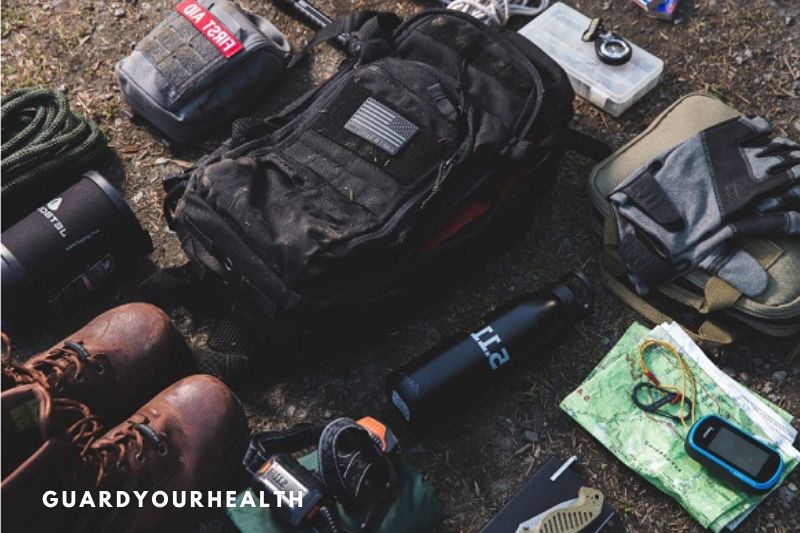 It would help if you carried everything you needed for hiking or camping in your tactical backpack. You should bring the following essential things in your tactical bag.
First Aid Kit: Safety should always come first, particularly if you're going somewhere rural where there aren't any hospitals or emergency rooms nearby. A first aid pack is quite helpful when you have burns, bee stings, or other typical incidents. You may purchase a tactical first aid pack or create your first aid kit using insect repellent and hydrogen peroxide.
Food: You may bring ready-to-eat meals and snacks to relieve yourself of the stress of preparing. Sandwiches, granola bars, and jerky are a few examples of them. Consider carrying dried fruits and nuts rather than fresh fruits as they might spoil more quickly.
Water: As a general guideline, you should pack one liter of water every two hours of trekking. You should drink at least two liters of water each day when camping.
Personal hygiene items: Maintaining cleanliness is important even while out in nature. Bring the necessities, such as a biodegradable soap, a toothbrush, and toothpaste. Consider carrying a urine towel for females to use as needed.
Tools: To handle additional cutting jobs, make meals, start a fire, and more, you'll need a multipurpose knife. You can bring an ax to clear the undergrowth and erect the tent if your backpack has a loop at the bottom. These instruments may be employed for self-defense, along with pepper sprays and stun guns.
Tent: You'll need a dependable tent for shelter. Pick a sturdy, weather-resistant tent that can shield you from rain and blizzards. The number of users will determine the size. An 18-square-foot tent could be plenty if you're traveling alone.
Clothing and bedding: As a general guideline, carry one pair of slacks, one long-sleeved shirt, and two T-shirts. To wear them while cleaning your pants, consider bringing a pair of shorts with an integrated brief. Bring a sleeping bag or pad to improve your sleep quality at night.
Lighting necessities: To start the fire, you'll need a lighter or a match. Bring a flashlight or a portable, long-lasting lantern with you to have light at night.
Smartphone: You'll need your smartphone for communication. For navigation, some versions even come with an integrated magnetic compass. To increase the battery's lifespan, think about packing a spare battery or a power bank.
How to Pack Your Tactical Backpack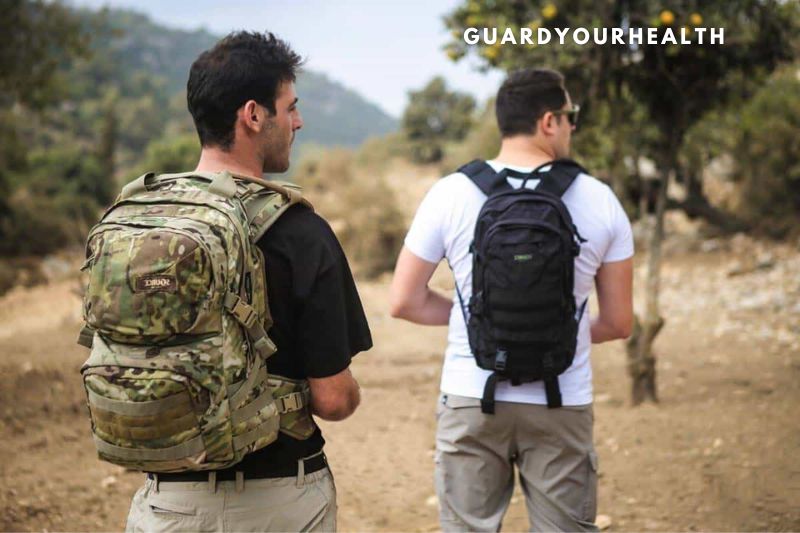 Several experts say a tactical backpack setup should always be packed like a pyramid. Heavier goods should go in first, while lighter and smaller ones should go in last. Thanks to this configuration, you won't have to worry about back issues while on your quest because of how much lighter the backpack is to carry.
Additionally, placing heavy items against your backpack's frame is a good idea. Maximum support will be provided this way, making carrying your bag simpler.
As previously stated, all tactical backpacks should have accessible external pockets. Put any products in these sections you know you'll reach for often. For instance, keeping your flashlight in an accessible pocket is crucial if you plan to go through tunnels or other dim areas.
The Bottom Layer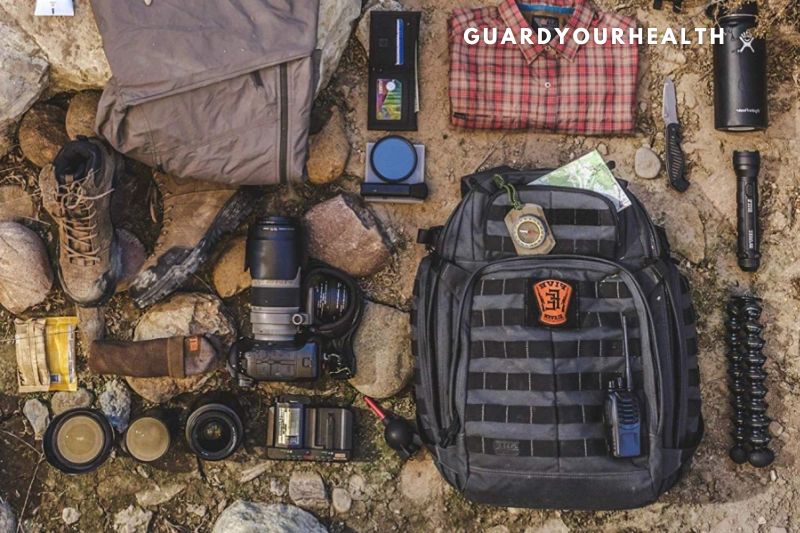 What to put in tactical backpack? The first things you should put in your backpack should be bulky equipment and goods you won't need to access often. They must be stuff you will only use if you are camped out or stopped for a while.
For instance, you should put your hygiene supplies and extra clothing at the bottom of your suitcase if you plan to spend many nights outside. This is because you need to empty your whole backpack to access these things.
The In-between Layer
Keep your warm clothes and shelter in your tactical backpack's center compartment. This is because these goods are often not very weighty and may be required at any time throughout your travel.
A nice spot to store extra food and water is in this layer. In other words, you stow anything in your backpack's "in-between" compartment that you probably won't need but may be handy in an emergency.
The Top Layer
As previously indicated, lighter items like a spare pair of socks, a shawl, navigational gear, and self-defense supplies are kept in this layer. Any consumables, such as water and snacks you will often reach for, should be placed on top.
FAQs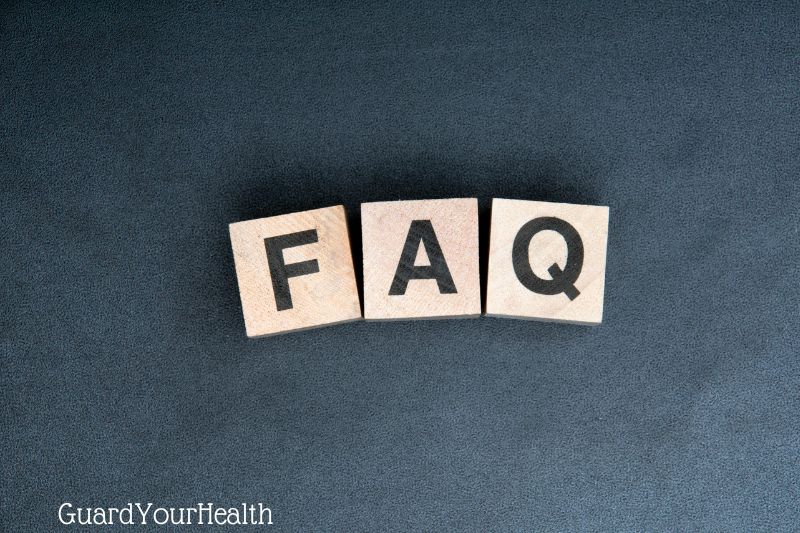 What are the loops for a survival tactical backpack setup?
With almost little additional weight to the backpack, these loops may be utilized as attachment points for elastic cords or twine to retain equipment.
How do I distribute my backpack weight?
Load your backpack with the heaviest items closest to your back and in the middle of the bag for the best stability. Lightweight items, such as your sleeping bag, should be put at the bottom of the pack, while medium-weight items should be carried toward the top and exterior area of the pack.
What part of the backpack should you pack in small items?
The front of the pack should house your lightest gear since it is the section farthest from your body. Small toiletries, a camp towel, and lightweight clothing may all be used to make room for the heavier objects against your back.
Does army roll wrinkle clothes?
When rolled as opposed to folded, they could take up more room. Because the cloth bunches up when it rolls, rolling button-up shirts is tougher and is more likely to result in wrinkles. Forget about wearing a dress or a suit to a formal event. They work best when they are put in a garment bag or folded.
Conclusion
In conclusion, when packing tactical backpack gear, it is important to consider what items are necessary and which can be left behind. Items such as food, water, shelter, and first aid should be given priority, while luxury items can be left behind. Proper packing technique is also important to ensure that the backpack is comfortable and doesn't cause injury. Thanks for reading!