A career as an army dog handler can be very rewarding. Not only will you be working with some of the most highly trained dogs in the world, but you will also be helping to keep our soldiers safe. This could be the perfect option if you are interested in a military career. Here are some tips on how to become an army dog handler.
What Is A Dog Handler?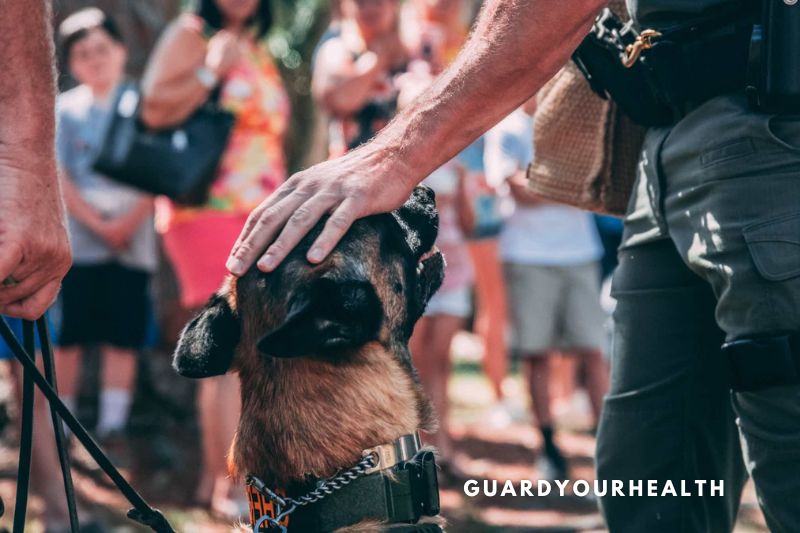 A dog handler for the Army is a military specialist in charge of their military working dog's care and training (MWD). Service dogs are useful in various situations, but each dog is trained for just one function to keep them specialized. Handlers and their dogs may work in the following areas:
Combat surveillance or patrol
Dog on patrol for bomb detection (PEDD)
Searches for health and well-being
Rescue and search
Veteran rehabilitation
Drug detection dog on patrol (PDDD)
Operations to maintain law and order
Customs or checkpoint assistance
VIP security assistance
The United States deploys K-9 units throughout all military branches to perform diverse functions according to the dog's environment. A dog handler collaborates closely with their companion, sharing training exercises, performing dog-specific training, and participating in missions. A profession as a dog handler might be ideal for someone who appreciates dealing with animals.
What Do Military Dog Handlers Do?
A military dog handler is a member of the armed forces responsible for the care and training of their MWD. Here are some of the responsibilities of a military dog handler:
Training: After the initial training of the handler and MWD, training continues regularly since both the handler and dog must be in good physical condition at all times. The handler continues conditioning, basic obedience, and controlled aggressive training.
Drills, physical training regimens, and specialized activities like tracking or explosive detection that may teach the MWD in its specialization might be expected of a dog handler.
Handler responsibility for basic service animal care: A handler is responsible for the basic care of their service animal. This might involve grooming, feeding, walking and other forms of exercise, vet appointments, and other canine healthcare.
Combat missions: The Army may send the dog handler and companion animal on active-duty operations. This depends on the dog's specialty, but as an active-duty military member, combat is always a possibility.
A handler must have basic weapons expertise to apprehend and detain a suspect in military and civil contexts. They must also comprehend security procedures well.
Communication responsibilities: A handler must inform commanders of their dog's skills and experiences while on duty.
Recertification: Conditioning training assists both the handler and the dog in staying in condition for the ongoing recertifications that both the handler and the MWD must meet.
Things to Know
What does it mean to be a dog handler?
You will train and care for military working dogs as a dog handler (MOS 31k) (MWD). There are several specialties, but you and your service dog will focus on one:
Drug detector on patrol
An explosive detector on patrol
Rescue and search
Combat surveillance
VIP security
What skills do you need to be a dog handler?
Patience, compassion, communication, and collaboration are required to become a military dog handler. In addition, you must have core military principles, professionalism, and weaponry expertise.
All services have military dog handlers, but the Army dog handler is the most frequent and sought-after post. Having stated that, we shall concentrate on Army dog handler requirements in this post.
Steps on How to Become a Military Working Dog Handler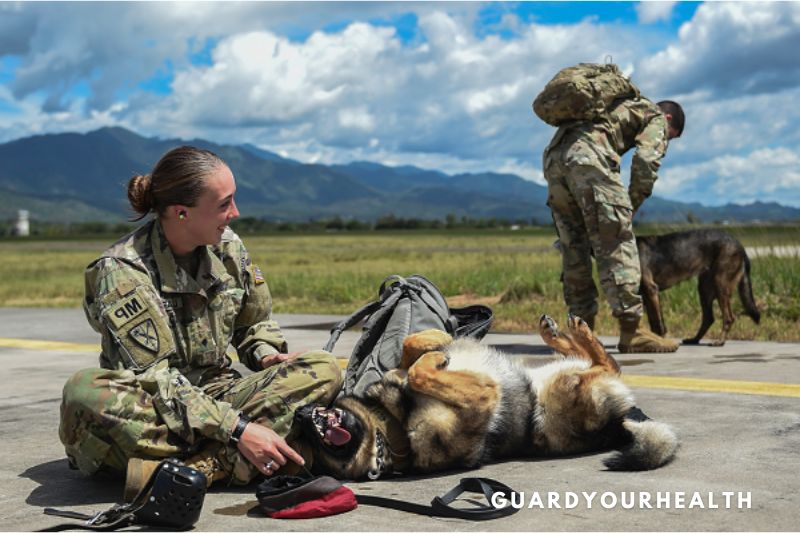 Step 1: Join the military
This should be obvious. You can only become a working dog handler if you have already served in the military. You must be at least 18 years old to enroll. Also, how to become a k9 handler in the army, you must be a US citizen and pass a security check.
To establish military capability, you must pass the aptitude and physical fitness tests. To pass, you must also score at least 91 percent on the Armed Services Vocational Aptitude Battery (ASVAB). This is a rigorous exam that cannot be winged on the day. So, plan! Here is a practice resource that you may use.
Then you'll have to undergo basic training, which may run anywhere from eight to twelve weeks depending on your chosen branch.
Basic Combat Training for the Army: 10 weeks
Boot Camp for the Navy is eight weeks long.
Marine Corps Recruit Training: 12 weeks
Basic Military Training for the Air Force: 8.5 weeks
Recruit Training for the Coast Guard lasts 8.5 weeks.
You may only contemplate becoming a dog trainer once formally designated military personnel.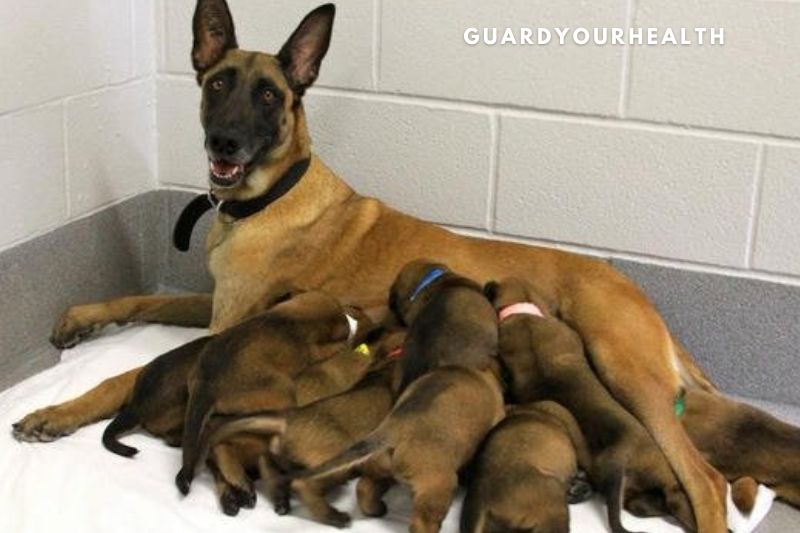 Step 2: Complete military police school
Check all of the criteria boxes and apply for military police school.
It would help if you could attend advanced training lessons on military animal training after nineteen weeks of conventional courses such as military and civil law, police techniques, reporting procedures, and civilian policing. These will be your starting point. Accomplishing all of these will prepare you for more difficult and specialized training in the future.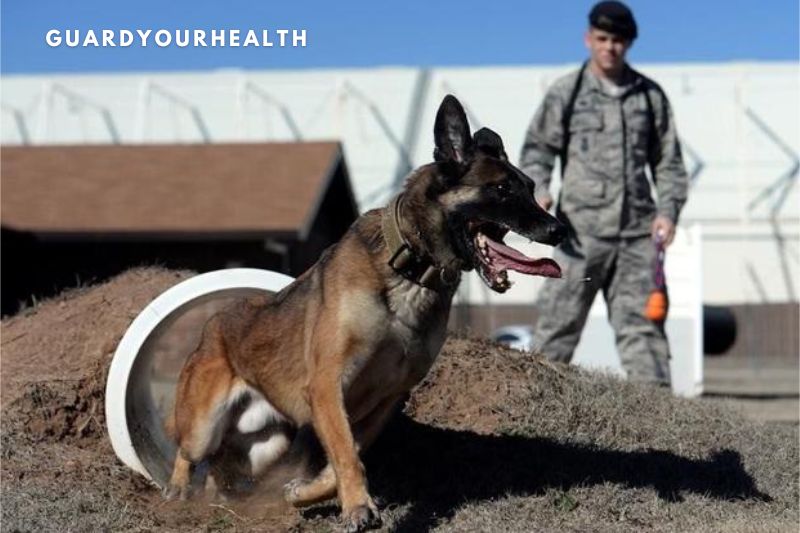 Step 3: Complete Army dog training and earn certification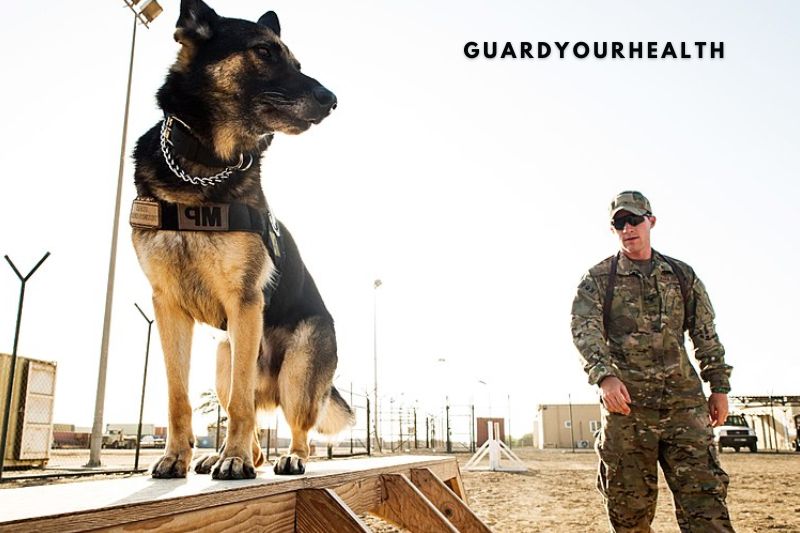 You'll have to undergo basic training at Lackland Air Force Base in Texas. The abilities you will gain in this program are critical. They will not only ensure that you do military dog handlers see combat effectively and safely, but they will also build your friendship with your service partner.
Following that, you must get a certificate demonstrating your ability to direct a military working dog and interpret its reactions. There is one catch: you must be recertified every year. This signifies that your qualification has been renewed, and you will likely have to undergo an updated training course.
Step 4: Become an active duty dog handler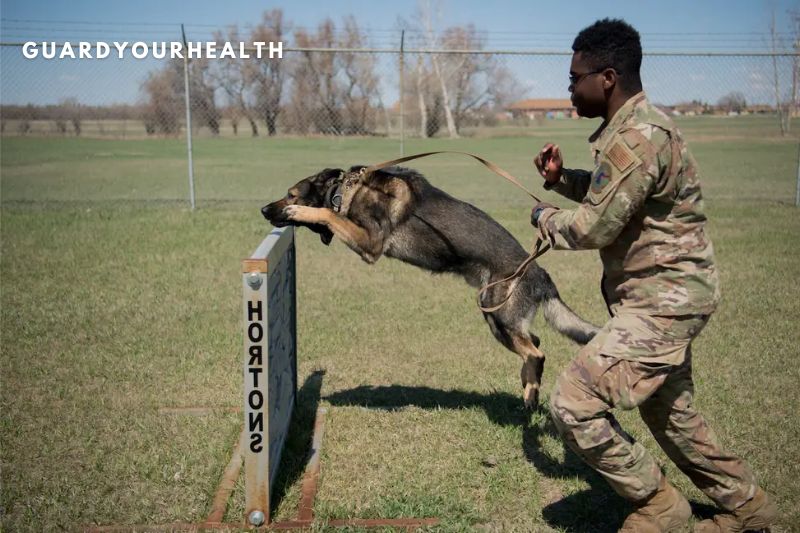 You may then become an active duty dog handler. You will have the ability to climb to higher positions as time goes on. You might, for example, join the Army K9 unit. However, you will still be primarily responsible for the training and care of your service animals.
Other Things to Expect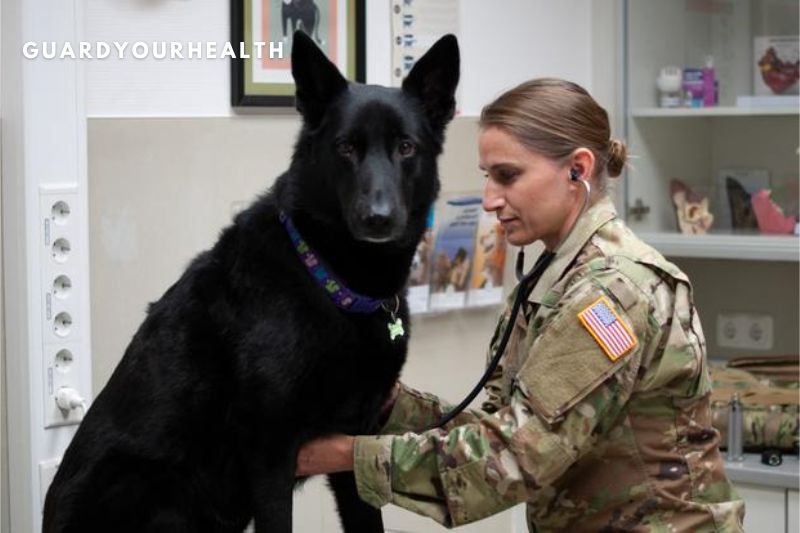 Even though you must master training to become a dog handler, your education does not end there. You and your dog must be fit and powerful at all times. Thus training should be done regularly.
Your daily responsibilities also involve basic care for your service partner. This includes but is not limited to feeding, grooming, bathing, strolling, and other activities. You may also take your dog to the vet and offer other healthcare services.
Prepare to do conditioning, controlled aggression, and other basic obedience training with your partner. You will also participate in technical training, drills, and missions, especially those involving specific activities such as sniffing out suspicious goods.
Other advanced, intense training includes suspect scenarios, tactical deployment, biting and protection drills, and so on. You will also need to be familiar with first aid procedures to care for your partner properly.
Post-military Careers For Army Dog Handlers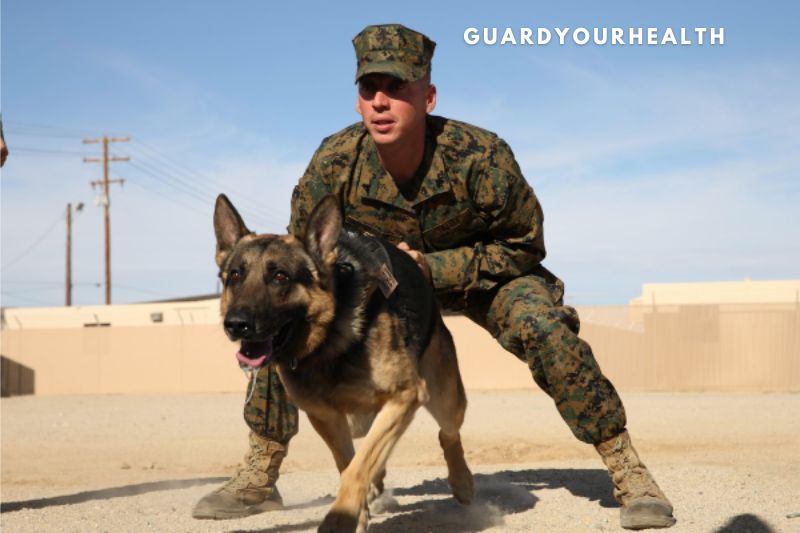 After the service, an Army dog handler may be qualified for civilian professions. A dog handler may pursue the following post-military careers:
1. Veterinary technician
Veterinary technicians' primary responsibilities include caring for animals and assisting with veterinary operations. They communicate with pet owners and support veterinarians' work. Gaining expertise with animals in the Army military working dog handler and making the transition to this career simpler.
2. Security guard
Security air national guard k9 handler is primarily responsible for guarding private or public property, screening for dangers, and sometimes managing dogs to assist in these responsibilities. A military history might help you stand out while applying.
3. K-9 law enforcement officer
A K-9 police officer's primary responsibilities include enforcing local, state, and federal laws, managing criminal investigations, and patrolling. They are in charge of the canine officer's care, training, and deployment as canine handlers.
4. Dog trainer
Primary responsibilities: Dog trainers are in charge of canine training and handling. They may train them for danger, drugs, bombs, and service animal training.
Remember that none of the businesses featured in this article are associated with Indeed.
How Can You Become a K-9 Police Officer?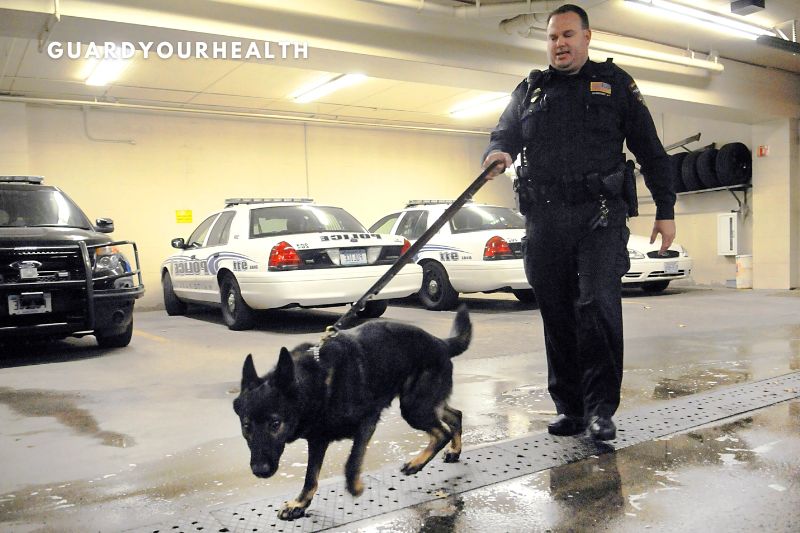 It is tough to become a K-9 police officer. Prepare to invest blood, sweat, and tears. To be a K-9 police officer, you must complete the following 12 steps:
You must have the requisite education and experience.
Apply to be a police officer or for another profession in law enforcement.
Be fingerprinted and pass the background check.
Pass a polygraph examination as well as a few physical fitness exams
Pass a medical test as well as the final police written exam.
Attend an interview for the role
Serve as a police officer for at least a year.
Apply to work as a K-9 officer.
Attend an interview for the role
Begin your career as a K-9 officer.
Complete job-related training
The US Police Canine Association awarded me a certificate.
Conclusion
To become an army dog handler, one must complete the necessary training. This includes completing a basic military working dog course and a specialized course on handling dogs. Once these courses are completed, one can apply for the position of army k9 handler.
Access GuardYourHealth.com to explore more information