Being in the military is an accomplishment. When you are a service member or a veteran, you can also benefit from a multitude of benefits, including discounts. And as a result, some individuals would impersonate or pretend to be military personnel. Additionally, some people engage in online dating fraud by doing this.
There are numerous instances where people have lied about their military experience. So how could you tell if someone was actually serving in the military? You can find out how to authenticate military service using some of the methods described in this page. For a thorough understanding of all your options, read everything.
How To Find Out If Someone Was In The Military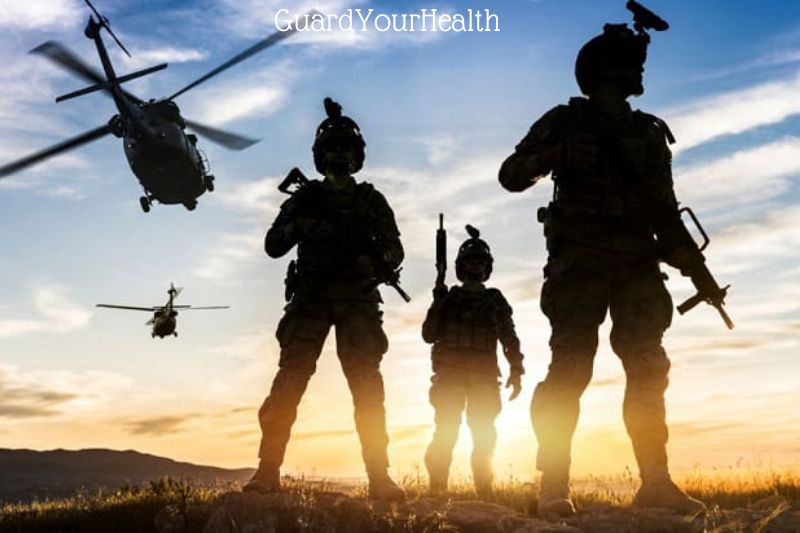 Option 1 – DFAS
Defense Finance and Accounting Service is referred to as DFAS. It was initially founded in 1991 as a DoD controlling agency for finances (Department of Defense).
However, it has grown over time to offer more services, such as military verification service. To locate online verification of military service for both active duty and retired military members, you can browse its Defense Manpower Data Center.
Here's how to approach it:
Step 1: Visit the website for the ServiceMembers Civil Relief Act (SCRA)
Either use the search engine to find the first website that appears when you type in "Service Members Civil Relief Act" or use the link provided to access this website.
Step 2: Create a SCRA account
In the top right-hand corner, locate the "Create an account" button and click it. You will be directed to a new tab with empty fields that must be filled out. Do this: finish composing your challenge question and adding all necessary details, etc. Continue with the subsequent steps once you have an account.
Step 3: Request for a Single or Multiple Records
If you just need to confirm the military service of one individual, you should select a Single record; if you need to confirm the service of multiple people, select a Multiple record. The latter requires registration. However, it is free to do so.
The page will go to a different area where you must enter the data for the necessary field when you click on Single record or Multiple records. You can then select "Submit."
Here is an example of a single record screen. The fields marked with a red asterisk are those that are necessary. You must complete these before pressing the "Submit" button.
You will receive a report that resembles this:
You can find out a person's branch and the dates of their beginning and end of active duty. So, you can determine whether a soldier is real. However, the second choice will be preferable if you want to gather more specific information, such as the schools the person attended, the accolades they won, etc.
Option 2 – Freedom Of Information Act (FOIA) Request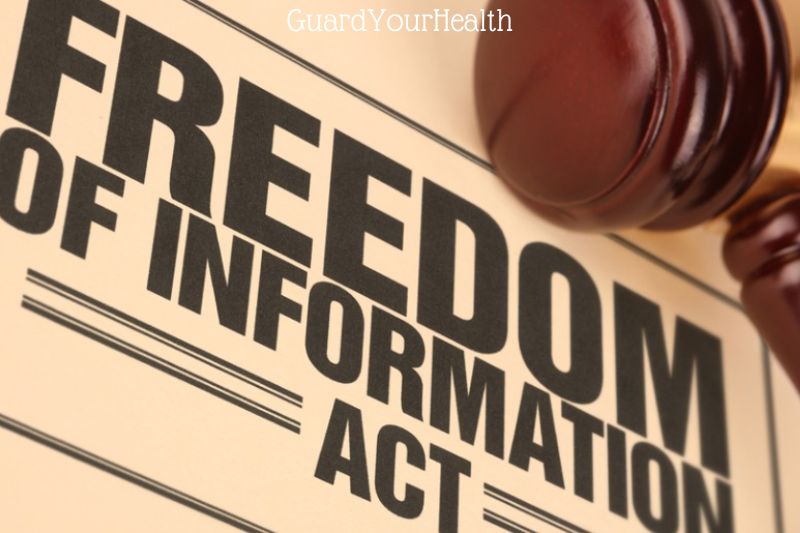 A FOIA request is one of the most precise ways to verify military service proof.
Public military records are accessible to the general public, just as other government records.
Public health and safety issues are readily available since our founding fathers established public documents to provide complete transparency between American presidents and the U.S. government.
Most requests for public records don't need you to provide any personal information or justification.
You have the right to search a database of military public records if you're an American citizen.
Access to public records is still encouraged by laws like the Freedom of Information Act. Since 1967, the public has had the option to ask for access to any federal agency's documents, including those of the U.S. Military, through the Freedom of Information Act (FOIA).
9 Exemptions And 3 Exclusions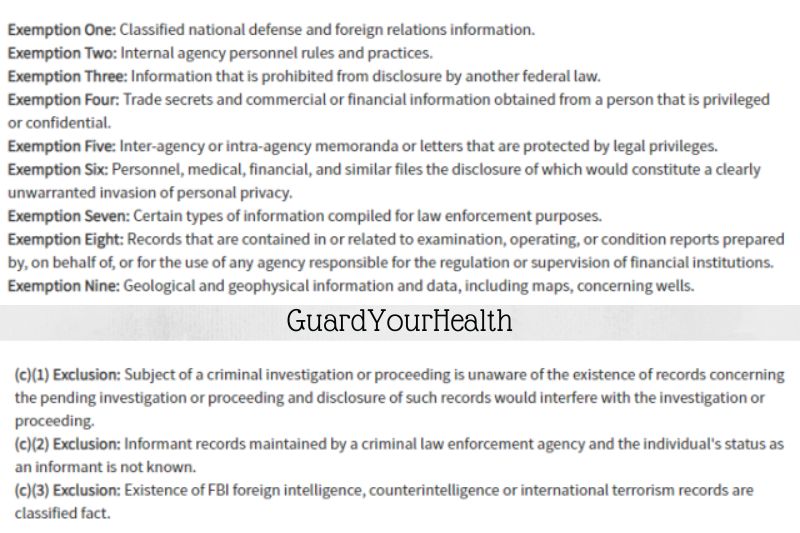 Unless it falls under one of nine exemptions, federal agencies are compelled by law to provide any information that is requested by Americans (or foreigners) under the FOIA.
The purpose of these exemptions is to safeguard things like national security, law enforcement, and individual privacy.
Due to national security concerns, it may not be possible to release some military-related details. The exclusion protects foreign intelligence, counterintelligence, or international terrorism records
However, this information is easily accessible to the public if you are just trying to confirm someone's identification who claims to have been in the U.S. Military.
How To Make A FOIA Request
The straightforward procedure for submitting a legitimate FOIA request is provided below:
Step 1: Fill Out A FOIA Request Letter
You don't need to complete any formal government forms to submit a FOIA request.
It doesn't have to be complicated; you can just type it or write it out on paper.
For your convenience, we at OMK have created a couple of model FOIA request letters. See them below:
If you're a press member and want to check someone's military history – click here.
If you're just looking for information about someone's military status or history – click here.
If you work for a private company and need to confirm a person's military service for employment reasons – click here.
If you are connected to a college, university, or educational facility – click here.
Step 2: Send Your Request To The Appropriate Agency Via Snail Mail Or Email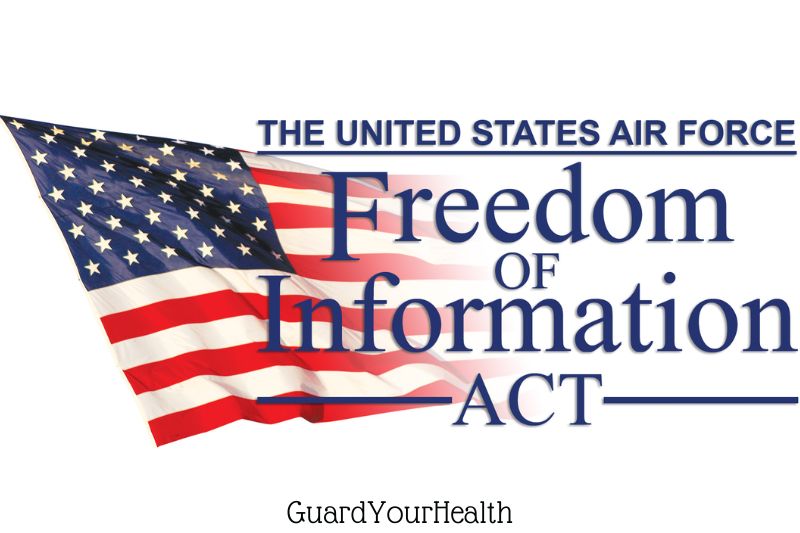 You simply send your FOIA request to the proper department after filling it out and printing it.
Each military branch has its own FOIA office, where you can submit requests by email or snail mail (i.e., a handwritten or typed letter).
Below, I've included both choices for each branch of the armed forces:
Air Force FOIA Request Details 
Every US Air Force employee will have their public service records, including their discharge status, service number, date of enrollment, and more, listed in their database.
Army FOIA Request Details
Your contact person is Alecia Boiling.
Office Address: Suite 144, 7701 Telegraph Road, Room 150, Alexandria, VA 22315-3905
Telephone Number: 703-428-7128
Email Address: [email protected]
Online Submission Link: https://www.foia.army.mil/foiarequest/default.aspx
If someone has ever been in the US Army or is currently serving, they will be able to tell you with certainty.
For everyone who has ever served, they can immediately access Army discharge records going back 62 years.
They can also confirm whether that specific person was discharged honorably or dishonorably.
Navy FOIA Request Details
Your contact person is Robin Patterson.
Using their database, you can quickly determine whether someone served in the US Navy, just as with the other armed services.
You'll receive important information from them, including the person's service number, discharge status, enlistment details, and a lot more.
Marine Corps FOIA Request Details
Your contact person is Sally A. Hughes.
Alternatively, you can use this site to submit your FOIA request.
They can check up US Marine corps member search by name, provide you access to their personnel service data, and let you know how they were discharged.
Coast Guard FOIA Request Details
There is no single contact person. You should reach an Attn FOIA officer.
Office Address: Stop 7710, 2703 Martin Luther King Jr. Ave. SE, Washington, D.C. 20593-7710
Telephone Number: (202) 475-3522
Email Address: [email protected]
Step 3: Wait
Public documents are handled differently by each federal office. The response time may therefore change. Response times are rarely quick because the U.S. Military is a busy branch of the federal government.
If you address your response to the proper agency or FOIA office, you will obtain a response as soon as possible. The government does not have a single office that deals with FOIA requests for all federal departments and agencies.
It is crucial to remember that the FOIA does not oblige organizations to make new records in response to a request, carry out more studies into the matter, analyze data, or respond to specific inquiries. They merely have to give you and them the public records that are already at your disposal.
What Follows My Request Submission?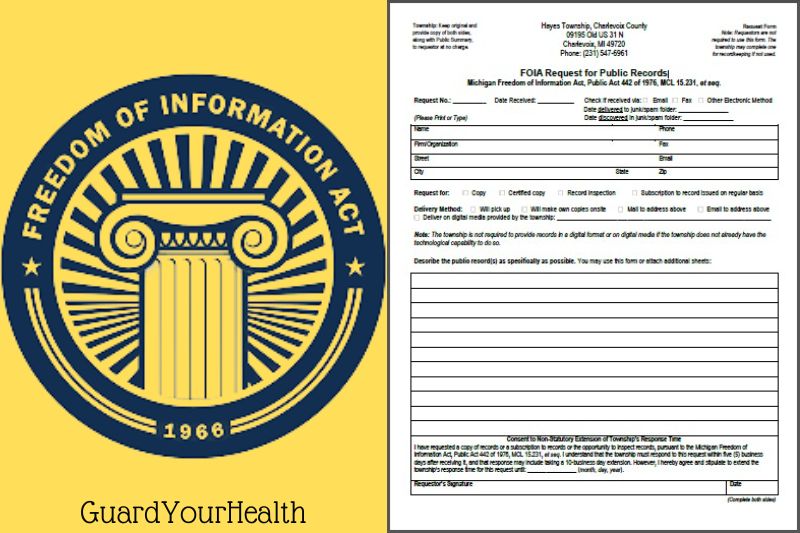 The FOIA will customarily send you a letter acknowledging receipt of your request once you submit it. They might also give a tracking number for the military's request for access to public records.
The U.S. Military typically examines your request, looks through public documents, and then decides whether or not they may divulge any information. A straightforward name verification usually poses no problem at all.
However, conducting a name-based military lookup takes some time, so FOIA requests are not the quickest way to find internet evidence of military service.
An initial fee is not needed to make a FOIA request. Charges, though, might be necessary in certain situations. A FOIA request will be free if a search takes less than two hours and requires duplicating fewer than 100 pages. How much in fees, if any, you are willing to pay might be included in your request letter.
The U.S. Military handles requests in the order they were submitted. A modest request that includes only a few pages of required documents usually receives a response faster than a lengthy request.
You should expect to wait between 4 and 8 weeks to hear back regarding your FOIA request overall.
Option 3 – Search The National Personnel Records Center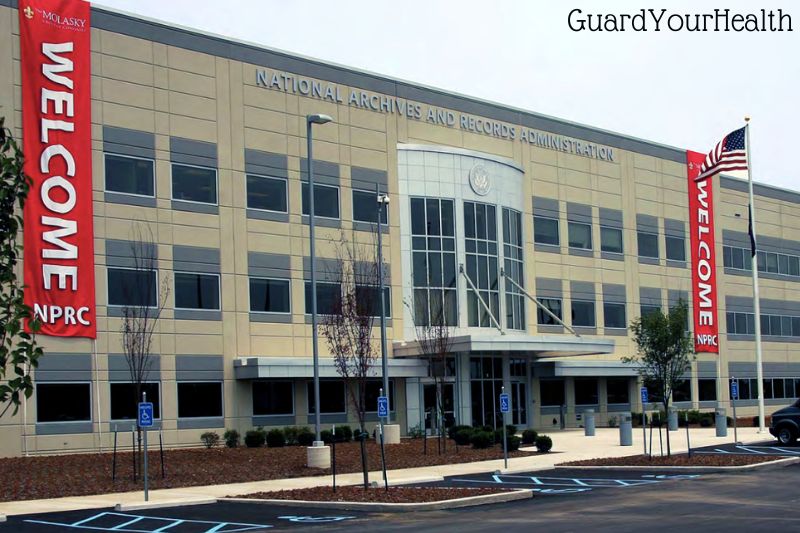 The National Personnel Records Center (NPRC) is situated in Missouri's St. Louis. The national archives are also accessible online for individuals who are unable to attend NPRC in person.
Millions of military personnel, health, and medical records from deceased and discharged veterans of all 20th-century services are housed in the repository.
According to the website, records from before World War I are in Washington, D.C.
The NPRC also keeps track of dependents and other people who received care at naval medical facilities and information for retirees from all services. Anyone interested in learning more about military members, medical records, or health records is given access to the website.
The National Personnel Records Center must receive a formal request before providing the information.
How to Contact the NPRC for Military Records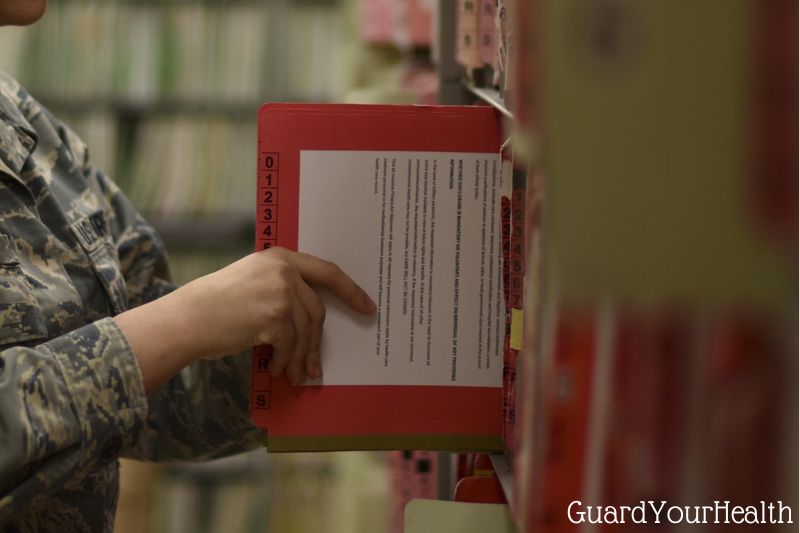 Step 1: Go to the official website of the National Personnel Records Center.
Step 2: Download and print a copy of the SF-180
Step 3: Complete the SF-180 form.
Step 4: Mail the National Personnel Records Center the SF-180 form. (Address is down below; scroll a little.)
Step 5: Await the NPRC's response regarding the request's status. submit an online status update request form after ten days.
Instead of completing and mailing a form SF-180, you might just write the NPRC a letter requesting something.
Simply include as many details about the request you are seeking in the letter as possible; it doesn't need to be long.
Include as much of the following information as you can:
Veteran's full name at the time of service
Social Security Number Military branch that the person claimed to have been in Related dates of service
The subject of your request for information's birthdate
Birthplace of the individual whose records you are obtaining
Next, you must date and sign the letter.
Written request letters or form SF-180 should be mailed to:
1 Archives Drive
St. Louis, Missouri
63138
The NPRC requests that those who submit a request to the archives hold off on contacting the center for at least 10 days. Given their workload, it takes some time for the NPRC to receive and handle your request.
Using the Online Status Update Request form, you can find out the status of your request. You can also call the NPRC directly at 1-866-272-6272, which is a toll-free number.
The National Personnel Records Center is open from 8 a.m. to 4 p.m. CST, Monday through Friday. Weekends and federal holidays are off limits for visiting the national archives.
For further information, get in touch with the NPRC at 314-801-0800. The center's FAX number is 314-801-9195.
According to the data, peak calling hours are from 10 am to 3 pm CST, Monday through Friday. Staff members are available via phone Monday through Friday from 7 am to 5 pm CST.
Option 4 – Ask to see his or her DD-214 or military ID card.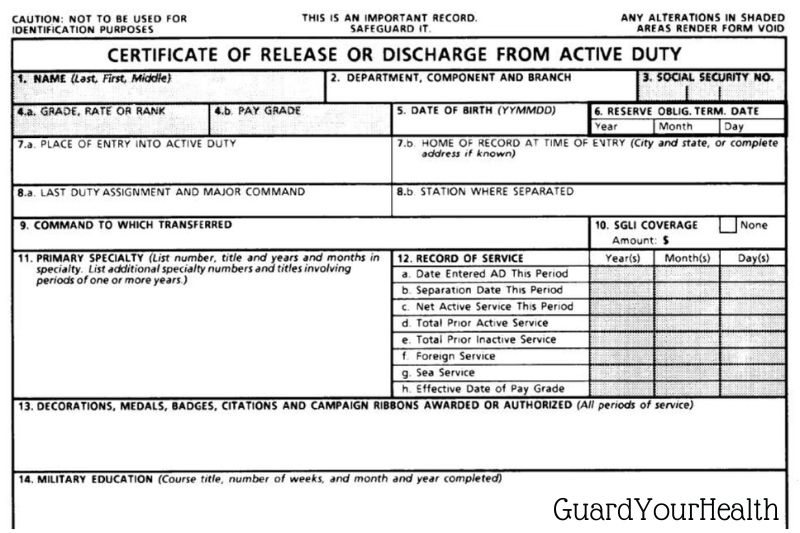 Asking someone for a copy of their DD-214 is yet another approach to determine whether or not they are veterans.
Read more: definition of a military veteran
A Certificate of Release or Discharge from Active Duty is known by the designation DD Form 214, or DD-214. Upon discharge, every U.S. military service member receives one.
The document is given to the service member when he or she retires, is separated from active duty, or is dismissed from the U.S. Armed Forces. It is provided by the U.S. Department of Defense.
Every component of the American military is represented, including the Army, Coast Guard, Marine Corps, and Navy.
There are two variants of a DD-214 available for evaluation. Basic details like the nature and type of discharge and a re-enlistment code are included in the "short" version, which is a redacted copy.
A DD-214's Member Copy 4, or the "long" version, has much more information on the nature of the service and the grounds for separation. This paperwork can only be obtained once from the U.S. Military, and replacement copies are not available.
A valid DD-214 can demonstrate that someone did indeed serve in the U.S. Military for authenticating purposes. However, you must directly request this documentation from the person.
Furthermore, the distinction between a genuine DD-214 and one that has been erroneously fabricated may not always be obvious to the untrained eye.
For this reason, running a free military background check by reviewing a DD-214 is typically not the best option.
Here are some typical mistakes found in copies of DD-214 that have been forged or altered:
Grammar mistakes include misspellings and typos. These inaccuracies should never be found in official government records.
Discrepancies: There are differences between the kind of service provided and the education or training acquired. A U.S. Army Ranger, for instance, ought to have attended Ranger School.
Service dates: Double-check the form's service dates against the person's recollection. A genuine service member should have no trouble promptly and precisely recalling the dates of his or her time on duty. Any delays in verbally validating the data on a DD-214 are a serious concern.
Verify the discharge's justification: In contrast to the DD-214, the Armed Forces member shouldn't have any trouble giving a precise and concise explanation.
Official Verification: Ask that they additionally obtain an official record from the National Archives in St. Louis to confirm the DD-214. Although it takes some time, this method is the most effective for confirming the validity of the DD-214.
You can also ask to view the person's military ID card or Veteran ID card if you have concerns or questions about the DD-214.
Option 5 – Search For Claimed Commendation Medals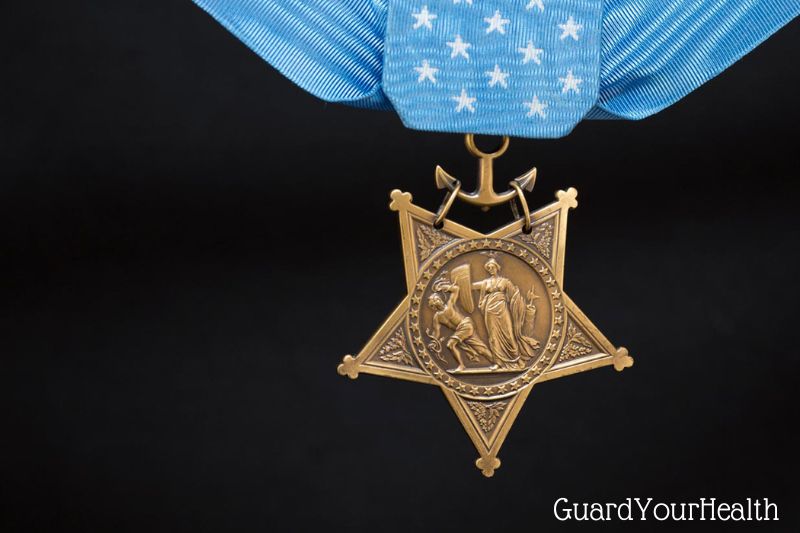 There are better ways to determine whether someone who claims to have been in the U.S. Armed Forces is who they say they are. However, if you want a quick and simple approach to running a free military background check, it is worth a try.
Online databases can validate the information for military members who claim to have received commendation awards like Purple Heart or Silver Star.
Medal of Honor
Visit http://www.cmohs.org/recipient-archive.php to access the official database of Medal of Honor recipients.
You can search the entire archive or focus your search on elements like recently added, living recipients, recently departed recipients, or double recipients.
Purple Heart
Visit https://www.thepurpleheart.com/ to access the complete list of Purple Heart recipients.
You can look for a receiver by name and learn things like:
What branch of service the person served in, the conflict they were involved in, and the city and state of their hometown.
It is significant to note that the website warns that the list of winners is incomplete, making the information about the military honor less certain.
Other Military Awards
Still, having trouble finding your online documentation of military service? For one final name-based search in the military, you should go to this database:
https://valor.militarytimes.com/advanced-search
There are specific fields on the thorough search form for the first name, last name, conflict, award kind, military branch, and rank.
Option 6 – Use An Online Military Background Check Service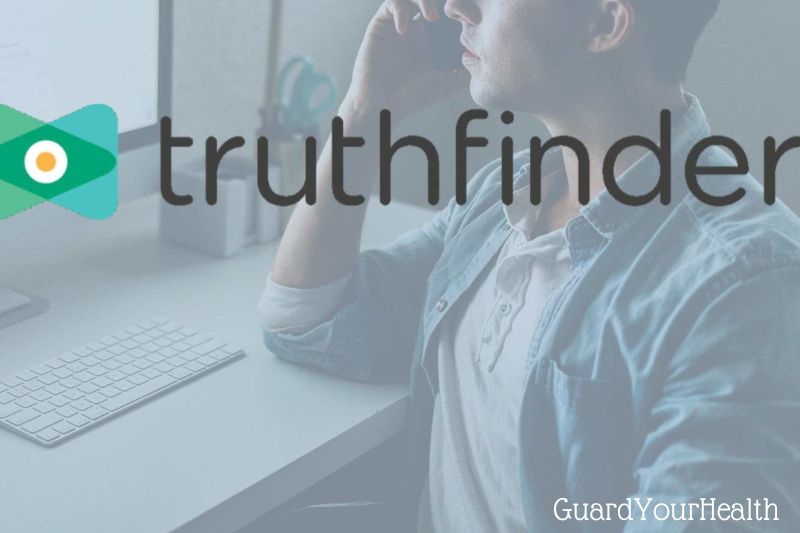 The good thing about online background check services for the military is that they offer incredibly thorough, prompt, and reliable information. The greatest drawbacks are that using the program costs money and that military service isn't always evident.
Therefore, you must evaluate whether or not it is crucial for you to be able to discover proof of military service online.
Near-instantaneous answers from online military background checks are excellent in instances like blind dates where people need to know immediately if the person they are meeting is being honest or has already lied to them.
TruthFinder.com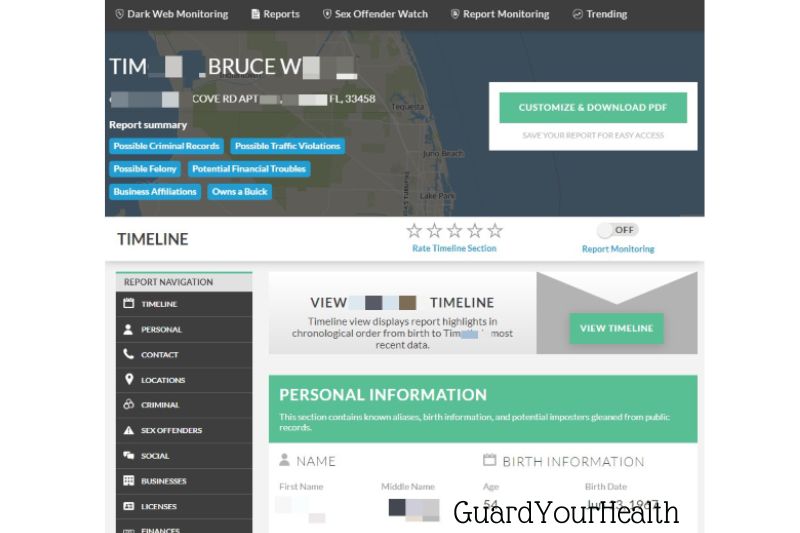 Visit the official Truthfinder website by clicking here.
One of the most popular online background check services is TruthFinder.com. On the website, it is stated that a dark web scan is part of the individuals search. Additionally, public documents are checked.
TruthFinder.com won't likely provide the military background you are looking for, but it will allow you to confirm crucial details about the individual you are researching.
This covers items like:
Former and current addresses
Contact info (including phone numbers & email addresses)
Criminal background
Traffic violations & felonies
Potential financial troubles
Business affiliations
Here is a little illustration of what you might see when using Truthfinder to conduct a background check:
I nearly always use it to determine the type of person I'm working with, and it really is a great service.
Even while it won't specify which branch the individual you're looking up served in, you can focus your search by looking up the person's previous addresses.
Many times, it will display a military installation, which can be used to confirm whether or not they actually served.
Create a new account and sign up for a membership at www.Truthfinder.com to start a search.
Conclusion
There are numerous methods for finding out if someone served in the military. Verification of some may take days or weeks. Some, like internet background checks, can yield results right away but charge a price.
Anyhow, it's critical for companies to verify military service, as well as for people like significant others who want to be sure someone isn't telling the truth.
Maybe in the future, the US government will make available online a free public database that can be searched by anyone who has been in or is now serving in the US military.
It would likely expedite the process of verifying prior military service and spare the government time and money in handling FOIA inquiries.
We'll have to rely on the military records provided by the procedures mentioned above up until that moment.