Many civilians are unaware that they are allowed to get on military bases. However, with a little bit of research, it is possible to find out how to get on a base. Once on the base, there are many things to do and see. Civilians are often surprised at how friendly the service members are.
So can civilians get on military bases and how to do that?
Keep reading our post to find out the answer.
Can Civilians Get On Military Bases?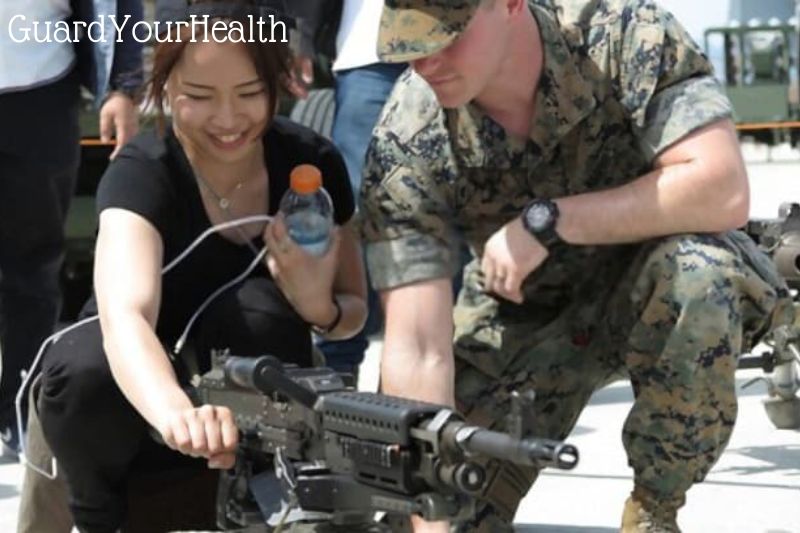 The quick response is YES!
Most people have little trouble visiting a military base. But it's not like going to see your grandmother, where you can just drive up and enter. You must bring the necessary paperwork and agree to a background check.
Typically, you'll also need a sponsor. However, this won't be a problem if you're seeing a Service Member.
Keep in mind that the requirements for visiting someone on a military base can vary depending on the base you're attempting to enter, the reason you're asking for access, and the length of time you need access.
How To Get On A Military Base As A Civilian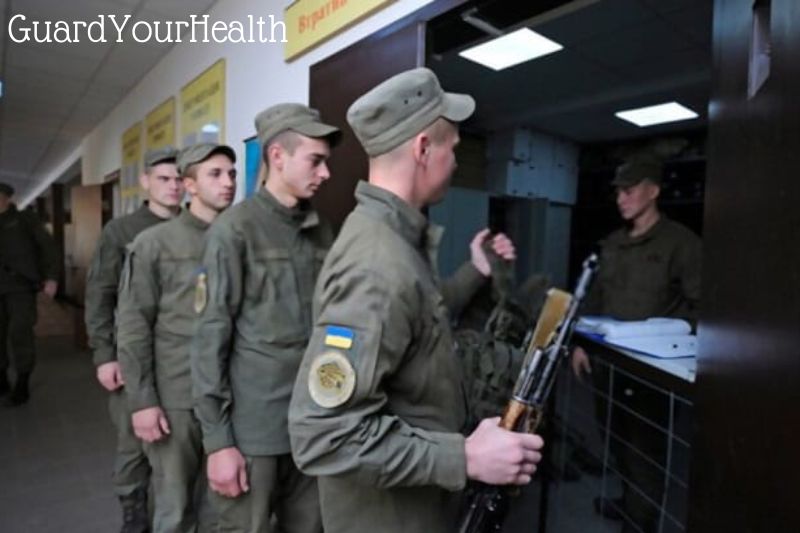 Making the necessary preparations is the first step in getting on base. It's not a last-minute choice to make on your way home from the mall on an arbitrary Sunday expedition to access a base.
Most bases simplify things by offering a website or specific page for their visitor center. Always start here and look up the specific installation's operating instructions. To reach someone from the Visitor's Center, you can always contact the general number provided in the phone directory on our website.
They will explain how to obtain a military base permit for your installation and how to enter the facility.
If You Have a Sponsor You're Riding With
Many bases demand a sponsor for non-military or military family members to enter the base. In this scenario, a sponsorship form must be completed by the sponsor, who must be a service member.
You simply need a valid photo ID, such as your driver's license, to enter the base if you are riding in the sponsor's automobile. Remember that on some bases, a Service Member is only permitted to host one guest in their vehicle at a time.
Others just restrict the quantity to the number of seats in your car. If there are any restrictions at your base, inquire in the visitor center.
If Your Own Vehicle Will Be Used to Visit the Base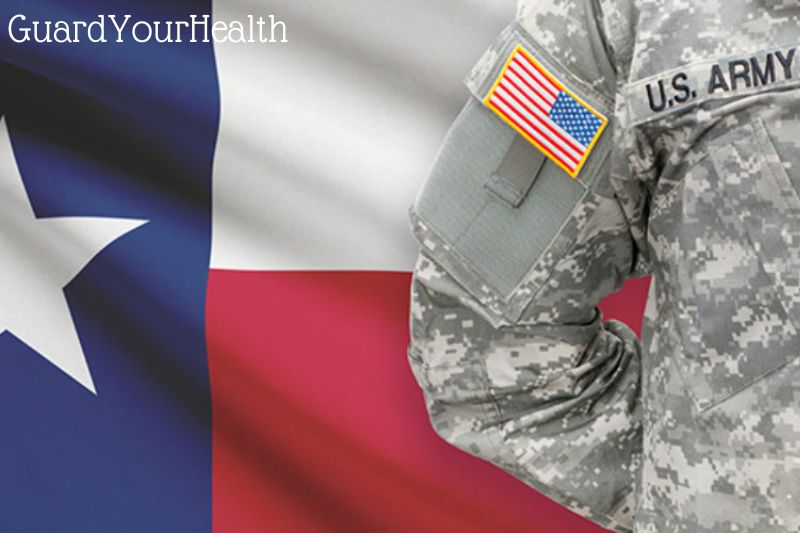 If you want to drive onto the base on your own vehicle, you'll require more paperwork than if you ride in with a Service Member. To make the process simpler, your sponsor can ask for a base pass on your behalf ahead of time and meet you at the gate. Once the base pass has been validated, you can visit the base on any of the authorized days indicated on your pass.
You can find out exactly where to go, how to get there, and which documents you need to bring from the visitor center.
Your sponsor must go with you to the visitor center if you don't have a pass by the time you need to visit the base. Here, you can fully register for an access pass, register your car, and contact the base to make any further arrangements for upcoming base visits.
If You Are Not Sponsored
You will still need to show a legitimate ID at the gate if you don't have a sponsor to ask for a base pass on your behalf. After that, you must head straight to the visitor center. The visitor center for your base is often located near the military base entrance.
Most often, before pulling up to the proper gate alone, you'll need to have the following items on hand:
Valid ID
Vehicle Registration (to be presented to Visitor's Center for vehicle base registration)
Proof of Insurance (to be presented to Visitor's Center for vehicle base registration)
Exceptions
Some folks can't get to military installations. Garment occurs when you or your sponsor requests for a base pass on your behalf and is rejected. It may happen for a variety of causes. You may be prohibited from entering a base if you do any of the following:
If you have previously been asked not to return after being forcibly removed from a military base.
If you are a felon on parole after a conviction.
If you try to access a base without the necessary credentials.
If you've ever been a member of a gang.
If you have a sex offender record.
If another American military base has prohibited you from entering.
REAL ID Act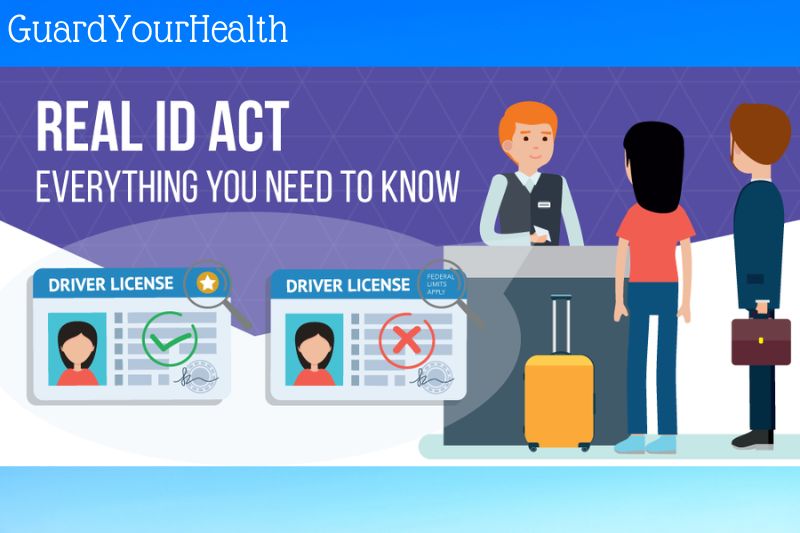 The REAL ID Act was passed by Congress in 2005 and will become operative in October 2021. This means that there are more stringent criteria for what can be used as a valid ID when trying to enter a military base for civilians. To gain entry to a military base after October 2021, your ID must adhere to the following requirements set forth by the REAL ID Act:
ID must have your full legal name.
ID must have your date of birth.
ID must have your gender.
ID must have an identifiable number (i.e. driver's license number).
ID must include a photo of you.
ID must include your primary residence.
ID must include your signature.
ID must have "physical security features designed to prevent tampering, counterfeiting, or duplication of the document for fraudulent purposes."
ID must be machine-readable.
By the fall of 2020, all 50 states will have adopted the REAL ID Act's requirements for driver's licenses and other state-issued identification documents, such as passports.
If you're unsure if your ID meets the requirements, there's an easy way to tell (at least for driver's licenses). Your ID is REAL ID compliant if it has a gold icon with a star shape inside it on your license. Examples of such icons include a circle, rectangle, and even a bear. The words "NOT FOR FEDERAL PURPOSES" is a common notification on non-compliant IDs.
Visit the DMV to obtain an updated, compatible version of your ID if you think it is non-compliant.
Hosting Guests Where You Live on Base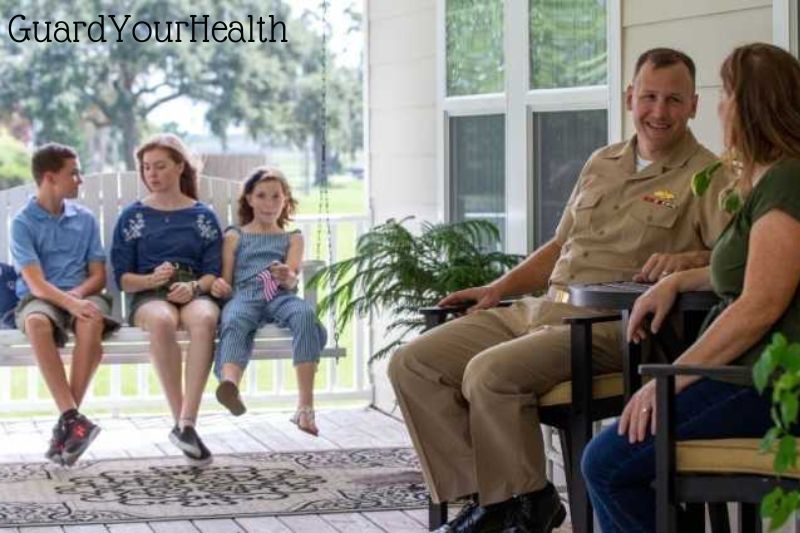 Can civilians enter military bases? This is a question you might have asked yourself if you've been yearning to welcome visitors to your on-base residence. They can, yes!
You might want to invite non-military people to visit you occasionally even though we all agree that military personnel host the best parties. If that's the case, you and your partner will typically need to adhere to a rigid series of procedures in order to gain civilian entry to a military base.
1. Request A Base Access Pass For Them By Completing A Sponsorship Form.
You might do this by asking them for details like their birthdate, driver's license number, birthplace, and social security number.
For each person you want to invite to the base, you must submit a sponsorship form and a pass request.
2. Await Authorization.
Just because you sought a pass doesn't mean it will be granted. They can be prohibited if they attempt to enter the base uninvited.
3. Give Them The Base Access Pass.
Everybody needs to have their own pass.
4. Welcome Visitors At The Gate.
Take your visitors to the visitor center so they can register their vehicles (if necessary) and complete any forms that need to be completed.
These procedures will change depending on the installation. Your visitors could need to pass through particular gates, and getting inside might require them to complete additional processes. If so, before they start heading back to base, make sure they are informed and up to speed.
Before entering a military base, give them thorough instructions on navigating the base's roads and ensure they have all the necessary paperwork (a valid ID, auto insurance, and valid car registration).
How Long Can Civilians Stay on a Military Base?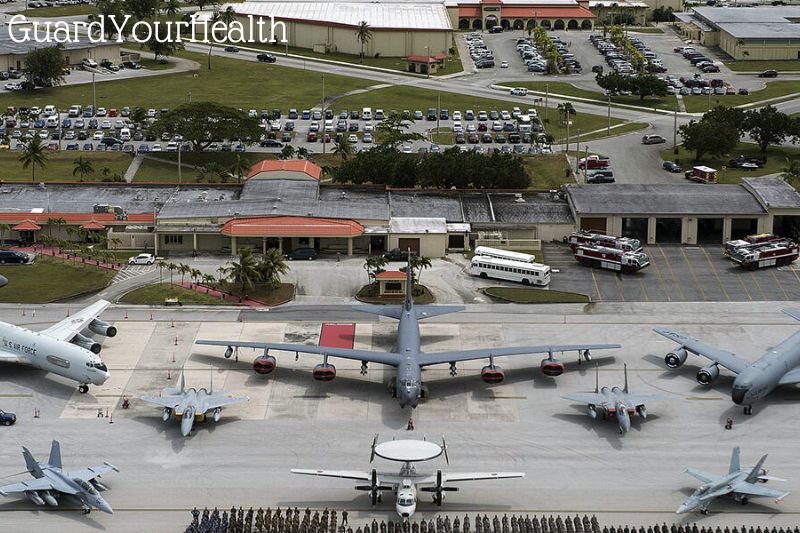 Each base has its own regulations, although generally speaking, guests must vacate all "designated" areas by 10 PM. You may, however, stay overnight. You can use visitor lodging at the majority of bases. On some bases, guests may remain in the housing with the service member(s). However, be aware that you won't be able to spend the night in the barracks.
But not everyone is able to visit a military installation. An application for base access that is denied is referred to as a basement. The military runs a background check on you before granting you a pass. Thus, if you:
Have attempted to access a base without permission
Have been barred from another base have been associated with a gang
Have been or are currently a registered sex offender
Have been or are currently a convicted criminal
Have been or are currently a registered sex offender
If so, it might cause your denial of entry to a base.
How To Get On Base Without Military ID
If you are traveling to base in the vehicle of your sponsor, you will only need a valid ID photo and your driver's license.
Keep in mind, however, that some bases only allow service members to sponsor one guest in their vehicle at a time. As a result, it is critical that you check with the Visitor's Center for any specific restrictions.
If, on the other hand, you are driving to the base without the assistance of your sponsor, he or she can request a pass for you and meet you at the gate. If you do not have an access pass when you arrive, you and your sponsor must go to the Visitor's Center to register for a pass and your vehicle. There will be no additional charges.
Other Things to Know When You First Visit a Military Base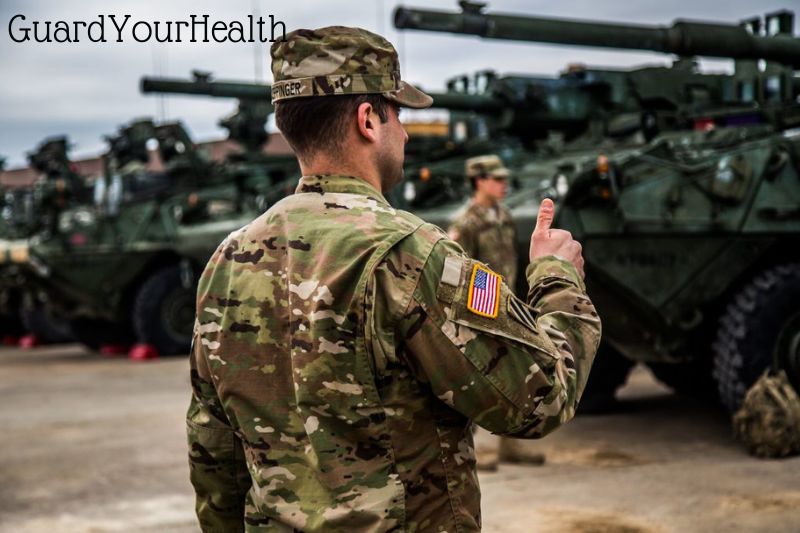 Dress Code
There is, in fact, a clothing code. This is relevant to guests and visitors who are frequently present in offices and public facilities. Although standards differ on each base, generally speaking, flip-flops, baseball caps, and midriff shirts are not appropriate for indoor wear.
Your best strategy is to avoid wearing anything revealing and to show as little skin as possible when visiting the base buildings because certain bases are stricter than others.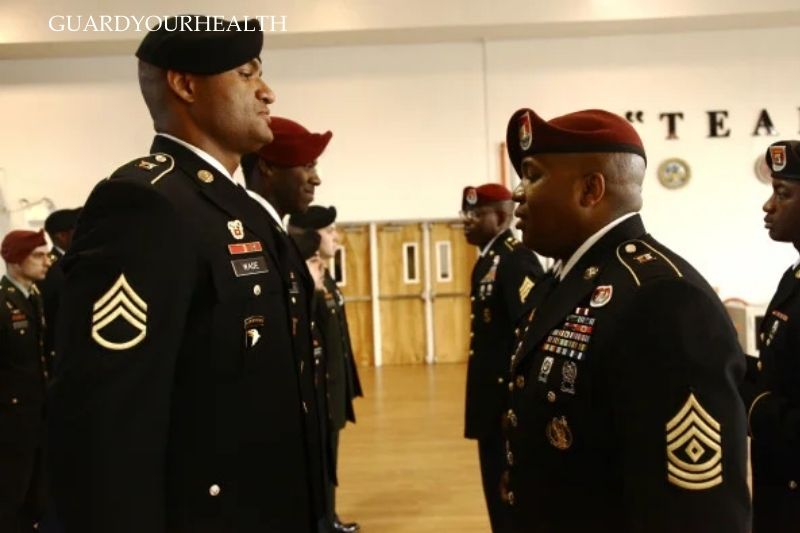 Flag-raising Rituals
Each morning on base, flags are raised during a brief ritual known as the Reveille. If you are outside and suddenly hear bugle music, stop what you are doing and turn toward the closest flagpole. A bugle blast will occur after the flag is raised. You are then able to move once again.
This procedure is repeated when the flags are lowered at dusk during a ceremony known as the Retreat or Taps. Apply the same standards of respect, please.
Exchange
This goes by a number of distinct names.
The Army and Marines call it a Post Exchange (PX)
The Navy calls it a Navy Exchange (NEX)
But it serves the same function. An "exchange" is a department store on-base where you may buy items like furniture, accessories, shoes, clothing, presents, etc. If you wish to make a purchase, you need to come here with your sponsor, who will need to present a military ID.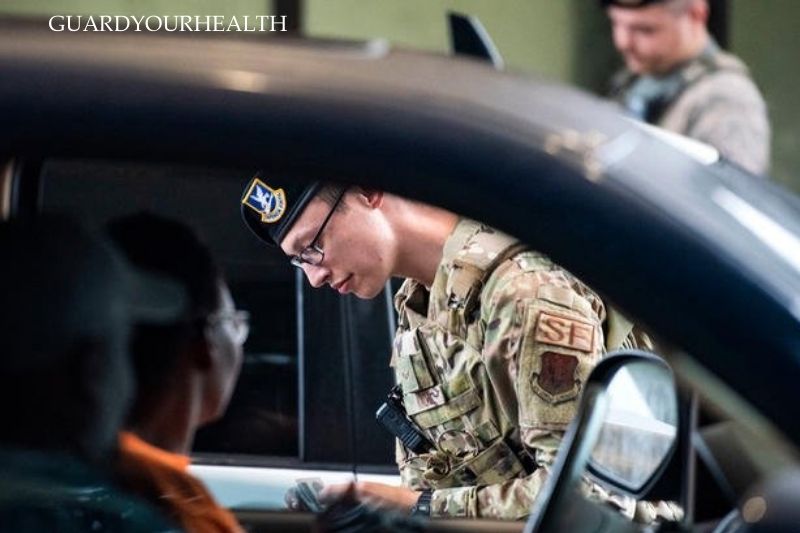 Commissary
The food store on the base goes by this name. Food purchases are tax-free. However, in most cases, you must stand in line for a long time to pay for your selected items. When making a payment, you must present a military ID.
Gas Station
At least one station will be present on most bases. You might have noticed that the prices are a little lower inside the base than they are outside. Usually, in order to make a purchase, a military ID card must be shown.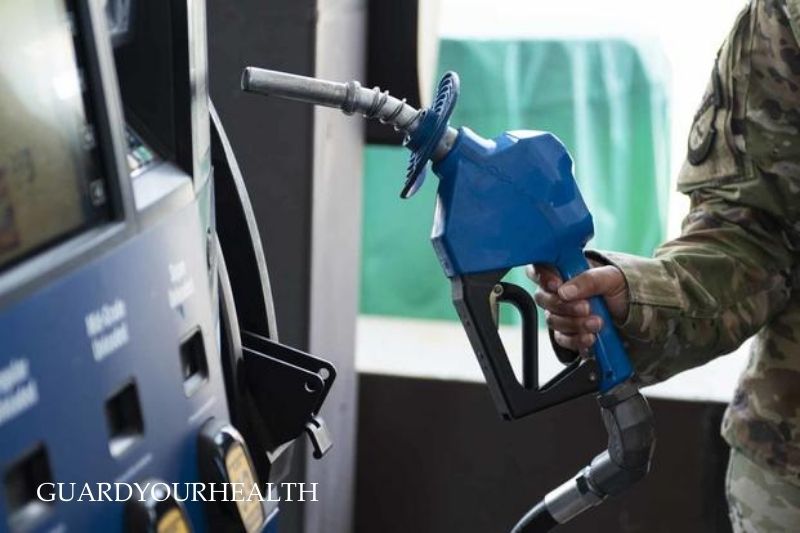 Gym
The gym has excellent amenities and equipment like the other base facilities. But you'll need a military ID card to gain entrance. It is preferable if your sponsor comes along.
Hospital/Clinic
You must once more present a military ID. If you do, you will need to see an urgent care facility off the post.
ITT Office
Information, Tickets, and Tours are abbreviated as ITT. Essentially, it is a booth that offers you details and discounted tickets to nearby events and attractions for military personnel and their families.
A movie theater, bowling alley, chapel, bank, family center, and community center can also be found inside many bases.
There might be adjustments made to the way some base facilities operate as a result of the current pandemic. It is crucial that you confirm the regulations with the visitor center. Additionally, be sure to constantly abide by the base's rules regarding wearing masks, etc.
Bank
If you require an ATM, you can find one on post for military institutions like the Navy Federal Credit Union or for nearby community banks.
Family Center/Community Activities
The military offers a staggering array of family-supporting initiatives. Family Center/Community Activities Most of them are also totally free! Before, during, or after deployments, there are classes to support you. Annual holiday celebrations are offered by Community Services, and they occasionally have guest musicians perform on the base. The base website features advertisements for various events.
FAQs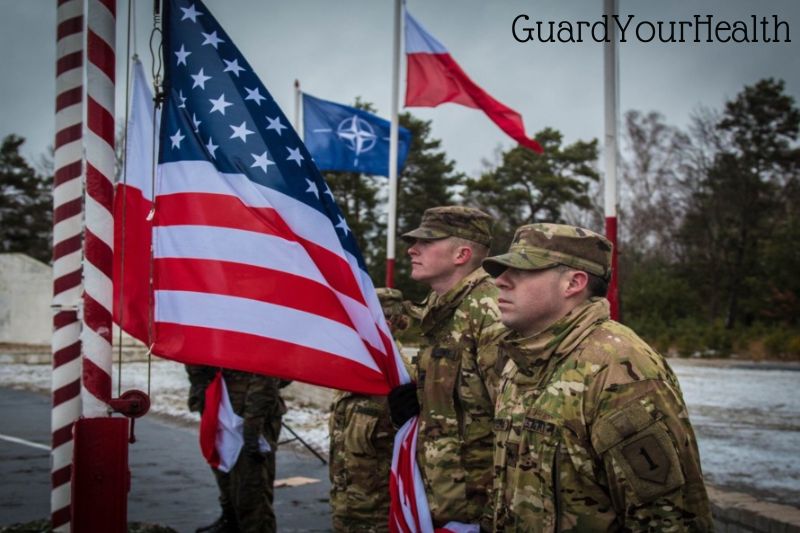 Can Civilians Stay In The Barracks?
With your service member, you can tour the base and, in most cases, go inside their rooms. Although guests are not permitted to spend the night in the barracks, there are lodging options available on base for visiting family members and friends, and your service member is permitted to spend the night with you.
Can Civilians Shop At The Commissary?
Yes, since November 2003, Guard and Reserve members have had unrestricted access to commissaries in the United States, Guam, and Puerto Rico. This includes members of the Ready Reserve, Selected Reserve, Individual Ready Reserve, Inactive National Guard, and Guard and Reserve retirees.
Can Civilians Buy Gas on Base?
The opening up of access to military exchanges was announced today by the Department of Defense. Beginning May 1, 2021, civilian DOD and Coast Guard employees with appropriated funds and nonappropriated funds are permitted to shop at military exchange locations throughout the United States and its territories and possessions.
Can Civilians Buy Alcohol On Base?
Alcohol, tobacco, and uniform products are prohibited from being purchased by any of the newly approved civilian shoppers. The new policy permits civilian DoD and Coast Guard personnel who are employed locally in U.S. territories and possessions as well as in the continental United States to shop at military exchange facilities.
Can Civilians Use Navy Exchange?
DoD and Coast Guard civilian employees must register for an account at myNavyExchange.com using their DoD ID or the last four digits of their social security number and birthdate in order to access the NEX online store.
Conclusion
Now that you are aware of the answer to the question of whether civilians can enter military bases as well as the specifics of how to do so, you can proceed. Once you're there, make sure to abide by the restrictions placed on residents on military bases. GuardYourHealth hopes that our post can provide the information you need to know. If you have any questions, feel free to leave your comments below.