There are two different types of military service: active duty vs reserve. Active duty is full-time, and reservists are part-time. Both play an important role in the military, but there are some key differences between the two. 
Active duty members are typically stationed on a base, while reservists are not. Active duty members are also more likely to be deployed than reservists. Reserve members train less often than active duty but can be called to duty whenever needed.
Basic Requirements and Expectations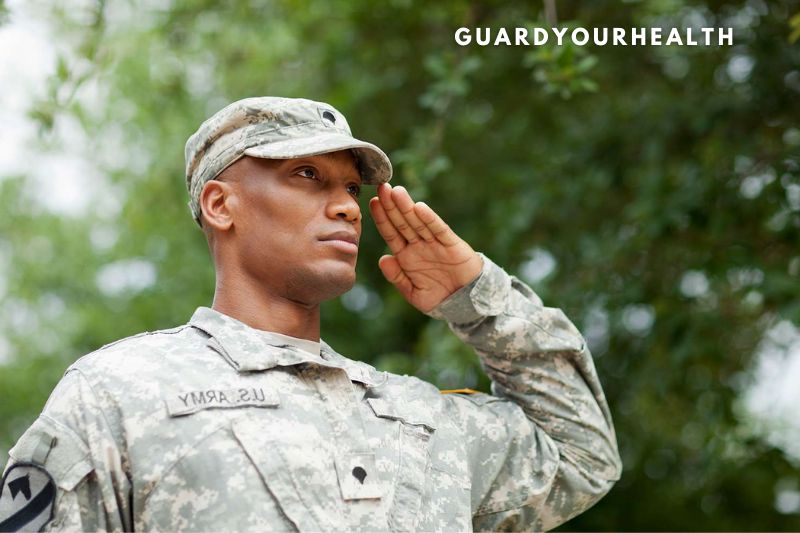 You must achieve certain basic standards to join the military, full-time or part-time. You must be a U.S. citizen or permanent resident over 17; if you are under 18, you must have parental consent. High school graduation or GED is required. However, admission is more challenging with a GED.
You must pass the Armed Forces Qualification Test and the Armed Services Vocational Aptitude Battery (ASVAB) with a minimum score that varies by branch.
In addition, you must pass a military admission medical test as well as a background check.
Following admission, you will undergo basic training (commonly known as boot camp or recruit training) for eight to thirteen weeks, depending on your branch.
You might attend Officer Candidate School or advanced individual training if your work needs it.
Maximum age limitations apply to both active service and reserves. However, they vary per branch, as do physical fitness standards.
To join the Air Force, you must be at least 39 years old and pass the Air Force Basic Military Training Fitness Test.
Weight, fitness, hair, nails, piercings, tattoos, and clothes are all gender-specific physical standards for military personnel. You should keep your look nice, professional, and natural.
Read more the reasons why you should join military: Reasons For Should Or Shouldn't Join The Military
Joining the Military – The Difference Between Active Duty And Reserve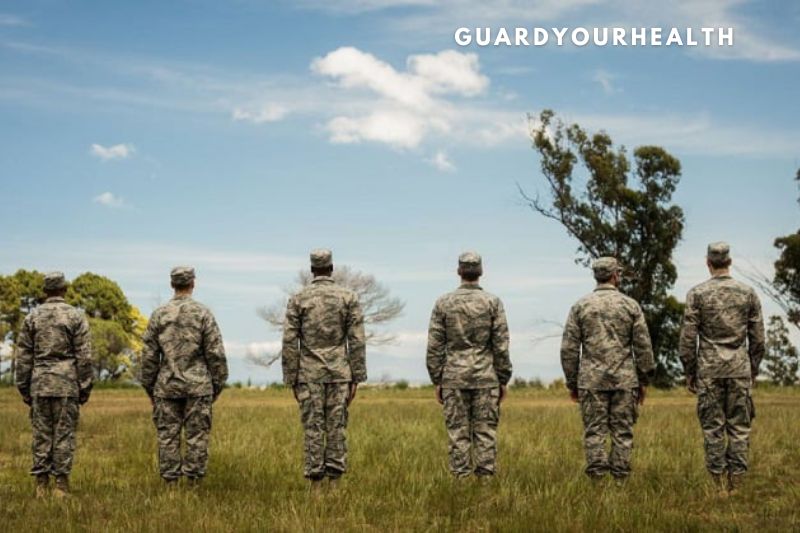 Active Duty Military
Pros
Active-duty service members have full medical benefits as well as unlimited access to post exchange and commissary facilities. They can also retire with full benefits after 20 years of service.
Cons
Members can take 2.5 days off per month or 30 days per year.
Weekends and holidays are times when members are "off from work."
It is available for 24, 48, 72, or 96 hours, but there are distance limitations. The greater the liberty period, the greater the distance members can travel from their duty stations.
Reserves & National Guar
Pros
Your duty location could be anywhere (inside or outside of the U.S). It is determined by your unit and missions. This is not the case for Reserve personnel. Reservists will be stationed near where they live.
Cons
Reservists are not eligible for full medical benefits unless they are called to active duty.
They do not have unlimited post exchange access, and commissary visits are limited to 24 per year.
They are only eligible for modified retirement benefits after 20 years of service.
Career and Lifestyle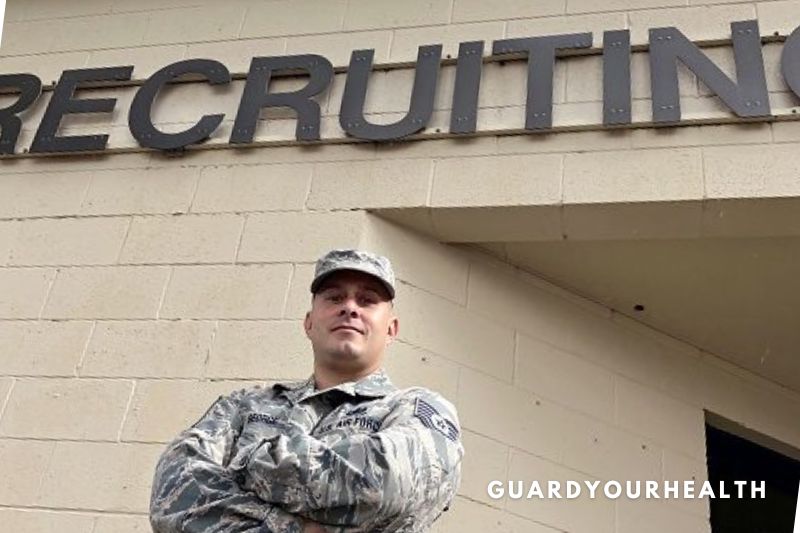 If you're unfamiliar with the military, you may believe that active duty means putting yourself in harm's way. In contrast, reserve duty means being the next in line for battle if there aren't enough active-duty service members to satisfy demand. It's much more complicated than that.
Active-duty people may apply for more than 200 occupations, while reservists can apply for more than 120 jobs—and that's just in the Army.
Aside from ground troops, there are vocations in mechanics and engineering, research and medical, support and logistics, and various other fields.
When you enroll in the military, you will meet with a service enlistment counselor to decide your career specialty. Your preferences are important, but ultimately, your specialty will be determined by what the service requires, which positions are available, your ASVAB exam score, and the physical requirements of the job in comparison to your physical capabilities.
As an enlisted soldier or reservist, you may, for example, be a financial management technician in the Army. In their civilian career, someone who occupies this position as a reservist may be an accountant or financial planner.
You may have a vote in where you reside while on active service, but the government will ultimately station you wherever it needs you, which might be in the United States or abroad. You will reside on or near a military base. You should anticipate relocating every two to three years.
The government will station you joining the reserves near your home, where you may continue your studies or civilian employment full-time. You are free to reside anyplace in the United States. You will almost have to relocate if you are called to active service or deployed.
Pay and Benefits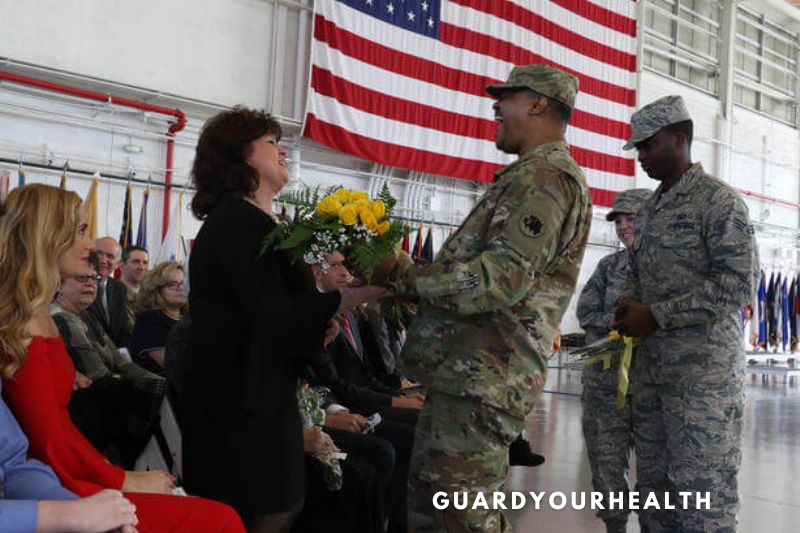 As a reserve, pay is based on weekend drills plus yearly two-week training, and it rises with rank and years of service. Pay begins at $306 per month in 2021 for someone with the lowest rank and least experience, depending on a normal service of one weekend per month and two weeks per year. Basic training also earns you a base salary.
Active-duty pay is salary-based and is determined by rank and years of service. In 2021, a level E-1 enlisted recruit, the most common starting point, will get a basic monthly salary of $1,650.30. In 2021, the basic wage for the lowest rank officer, 0-1 ensign, is over $3,400.
Active-duty military personnel is entitled to full benefits, which include medical and dental care, educational perks, a housing and food allowance, and a retirement plan. Army reserve benefits military personnel (except individual ready reservists) get just a portion of the perks.
Healthcare for themselves and their families through the TRICARE Reserve Select plan, where you are responsible for annual premiums, a deductible, and cost-sharing; educational assistance through the GI Bill with at least six years of service; and eligibility for the military's Blended Retirement System pension and thrift savings plan are all benefits for reservists (TSP).
Active-duty pay and benefits are available to reservists who are activated or deployed. So, how often do reserves get deployed?
According to Blue Star Families, a non-profit dedicated to strengthening military families, being deployed or called up from the reserves can result in job loss, reduced hours or pay, missed training or promotion opportunities, and other negative consequences, despite federal laws that are supposed to protect service members from these negative consequences.
Time Commitment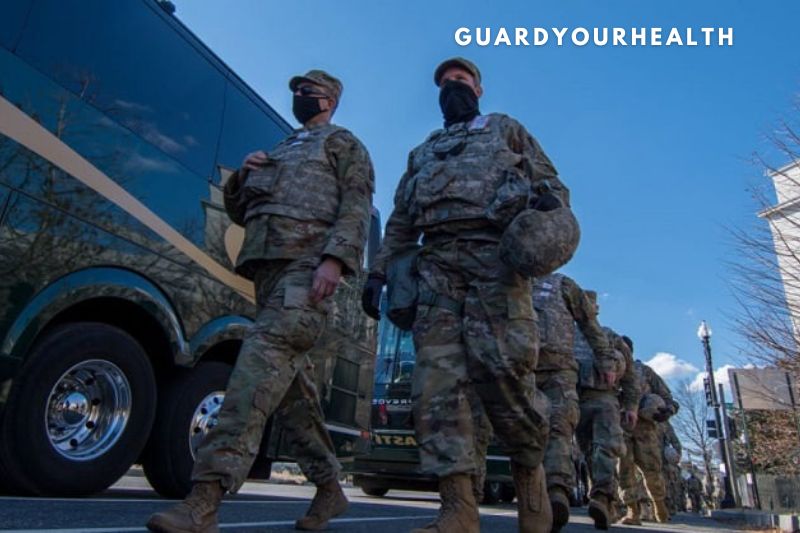 A normal active-duty tenure is eight years long, divided into four years of active duty and four years of inactive duty.
Depending on your sector and career, a normal reserve-duty service lasts three to eight years. You do not require previous military experience to serve in the active vs reserve military.
The military will train you.
Active duty is a 24-hour job, although you may usually anticipate regular work hours and weekends off. Personal leave is a total of 30 days each year, accumulated at a rate of 2.5 days per month, and must be granted by your command.
You will also be given liberty time off for weekends and holidays, which may be 24, 48, 72, or 96 hours.
Sick leave must be authorized by medical professionals but does not count against your total leave time.
In the reserves, you will typically serve within a 90-minute commute of your house for unit training at least one weekend per month, plus a two-week field service exercise each year. The remainder of your time is entirely yours.
Whether you enlist for active duty or the reserves, you must fulfill your minimum service obligation. Enlisting entails giving up a lot of control over your life. Before you sign your contract, read it well. Have someone you trust read it and discuss it with you (who is not a recruiter). Make certain that you fully comprehend the magnitude of your commitment.
Deployment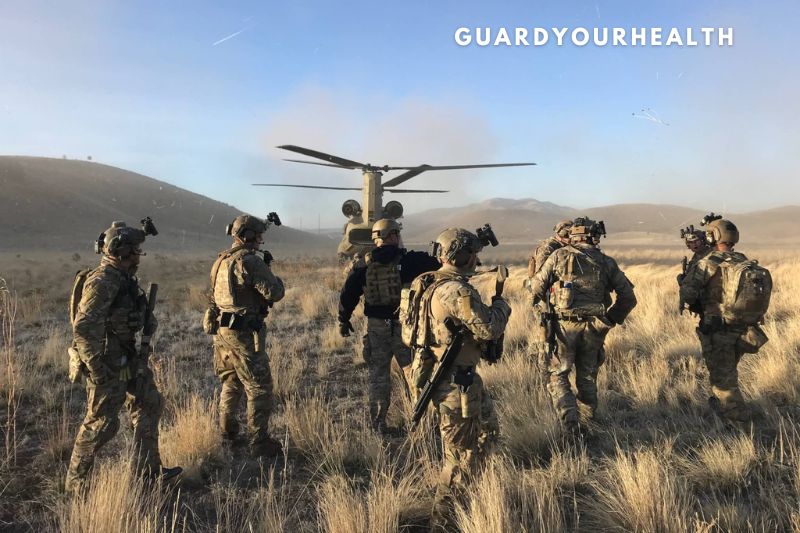 Reserve and National Guard personnel may be called up. They may have lengthier drills in preparation for deployment, resulting in a larger time commitment on the part of the Service Member.
The current wars (Operation Enduring Freedom/Operation Iraqi Freedom/Operation New Dawn; OEF/OIF/OND) are staffed entirely by volunteers, which may result in repeated deployments (as opposed to previous conflicts like Vietnam when a draft was instituted to create additional military personnel).
Since the Korean War, OIF/OEF/OND has been the greatest and longest-lasting mobilization of the Reserve and National Guard.
Civilian Service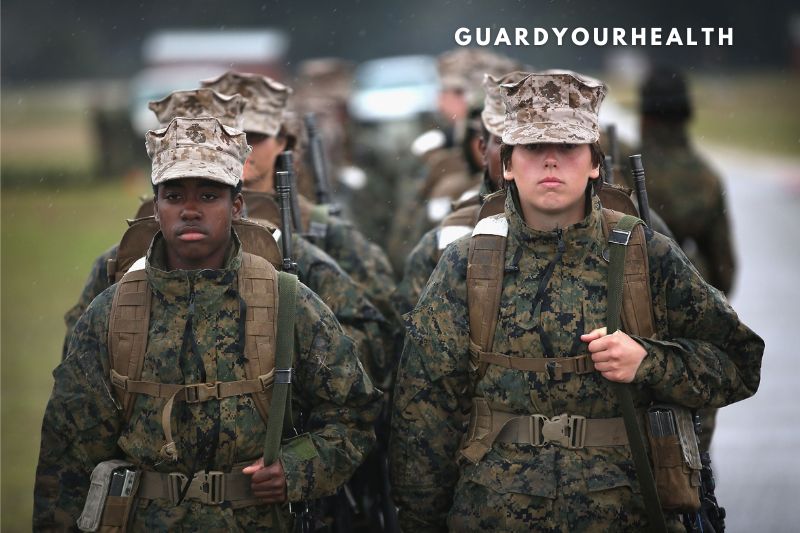 Through the Air Force Civilian Service, Army Civilian Service, Navy Civilian Careers, or Coast Guard Civilian Careers, you may serve in the military full-time but not on active duty. Because of preferential hiring and simple job transfers from one station to another, civilian service may assist military spouses in finding and staying employed.
Merchant Marine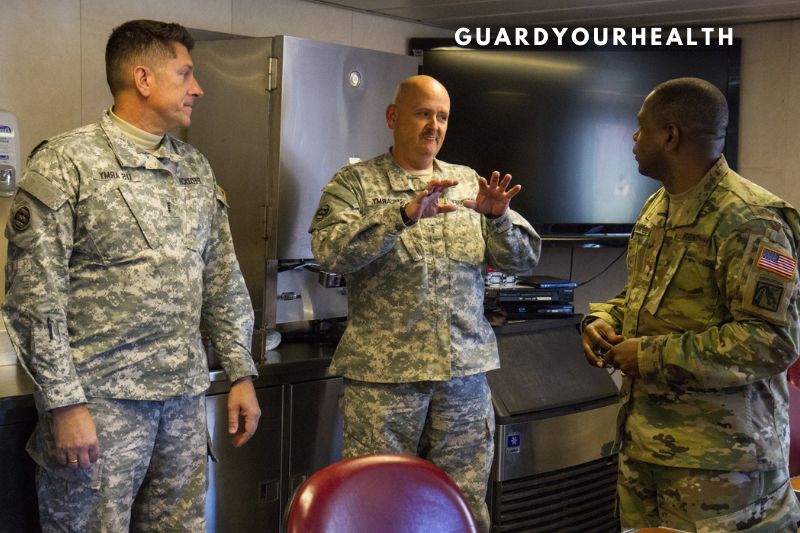 The Merchant Marine, a fleet of merchant ships managed by either the government or the private sector and engaged in a trade or the transportation of products during peacetime, also serves the United States.
A Navy auxiliary may be called upon to supply soldiers and military equipment during the conflict. Mariners are those who work in the Merchant Marine (not Marines). They are citizens who are only regarded as military members during times of conflict; Mariners who participated in war are granted Veteran status.
Leave and Liberty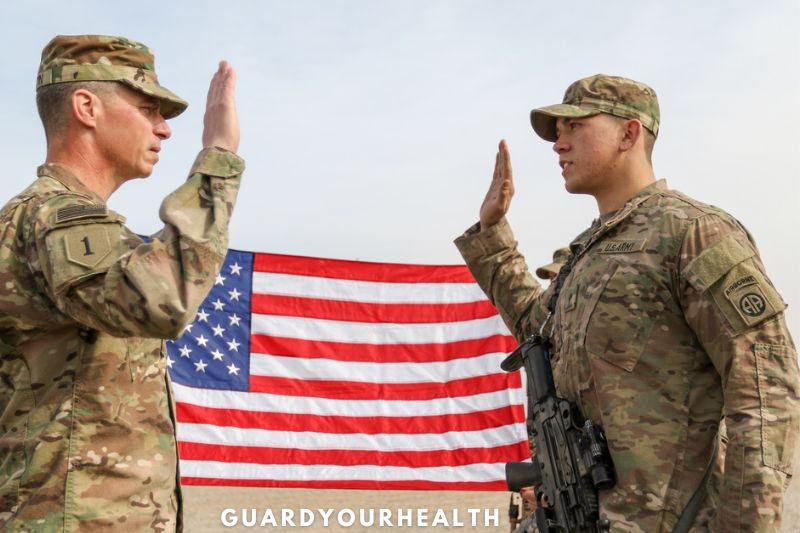 For active-duty troops, leave and liberty is kinds of holiday. Leave is accumulated at a monthly rate of 2.5 days, or 30 days yearly. Active-duty personnel must coordinate their leave with their units, and the unit's commanding staff must approve any leave.
Any period when active-service personnel is officially free from work, such as weekends and holidays when you are excused from duty until otherwise commanded, is considered liberty.
Liberty is often offered for 24, 48, 72, or 96 hours, with limits on the distance members are permitted to travel and to correlate to the duration of liberty granted. The more liberty members have, the farther they may go away from their duty posts.
Reserve personnel is not subject to standard leave and liberty requirements since they are only required to work two days per month and participate in one Field Training Exercise (FTX) per year. If reservists are called up for active duty, their leave and liberty will be governed by the same rules as those who serve on active duty.
Duty Station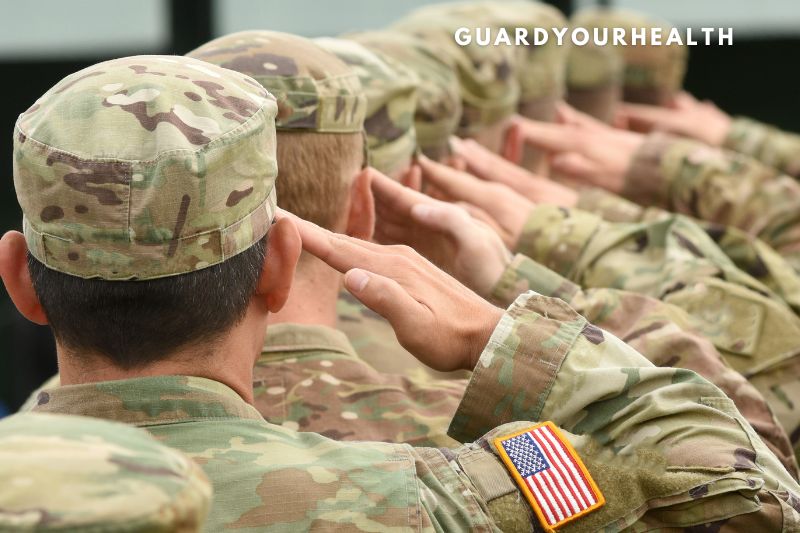 Active-duty service personnel is often given basic options for where they will be stationed after recruit training and military occupational specialty school, which is Advanced Individual Training (AIT) for Army troops.
Active-duty enlistees may be stationed anywhere in the United States or overseas, depending on their unit's activities and mission. Reserve personnel will be stationed near their homes and only be susceptible to overseas stationing if summoned to active service.
FAQ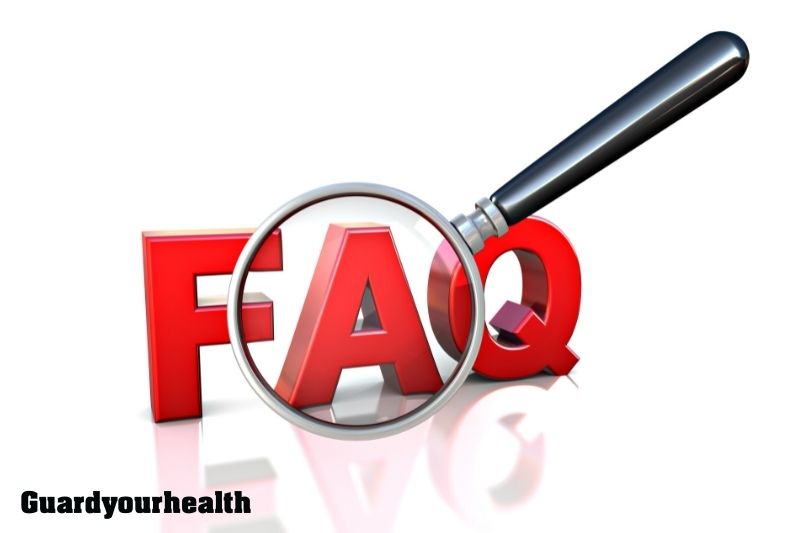 Do Army reserves go to war?
When reservists are activated, they may be dispatched to territory inside the United States or sent overseas. Deployment does not always imply that a reservist will be deployed to a hostile country or a conflict zone; instead, they are sometimes called upon to aid victims of natural catastrophes.
Is it hard to go from active duty to reserve?
Throughout their military careers, many service personnel considers changing branches or components. The choice to shift from the National Guard to the reserves or from active duty to a reserve component may be challenging, particularly when information on moving isn't always available.
Do reserves get the same benefits as an active duty?
Active-duty personnel may be stationed anywhere in the United States or overseas. After 20 years of service, they may retire with full benefits. Reservists get full medical and dental benefits if called up for active duty.
Conclusion
After completing my analysis, Guardyourhealth has concluded that it is better to be in the Army Reserve than on active duty. There are several reasons for this, including the fact that you can have a civilian job in the Reserve, you are not subject to being deployed at any time, and you have more control over your schedule.