There are a variety of military-related holidays that are celebrated throughout the year. These holidays commemorate the service and sacrifice of those who have served in the armed forces. While some of these holidays are widely known, others may be more obscure. So, how many months does the military get? Here is a list of some of the Military Related Holidays.
Important Military Holidays and Observances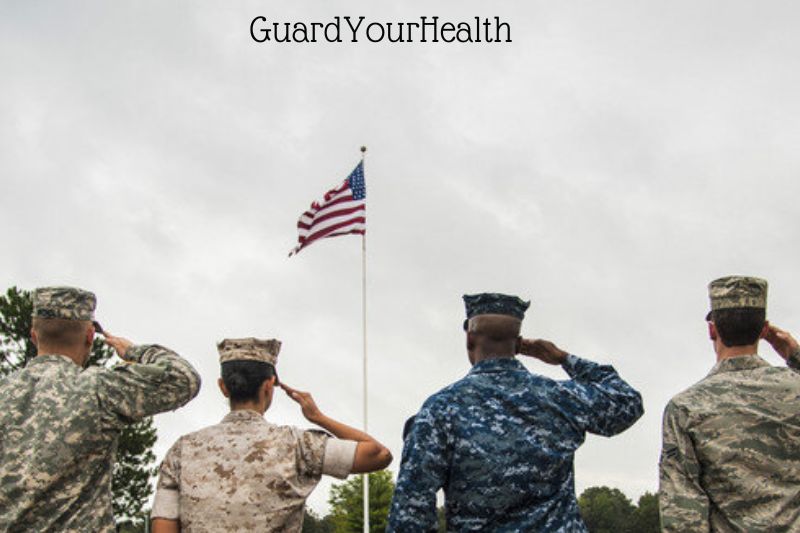 Feb. 3, 2022 – Four Chaplains Day – A day to memorialize the four United States Army chaplains who died when the USAT Dorchester sunk during World War II.
Feb. 19, 2022 – Coast Guard Reserve Birthday
March 3, 2022 – Navy Reserve Birthday
March 13, 2022, K-9 Veterans Day – The military day marks the official birthday of the United States K9 Corps and veterans month to commemorate their service.
March 25, 2022, Medal of Honor Day – A day to recognize the bravery and sacrifice of Medal of Honor winners for the United States.
March 29, 2022 – Vietnam Veterans Day – When is veterans month? A national holiday is honoring and remembering those who fought on veteran's day 2022 during the Vietnam War.
April 5, 2022 – Gold Star Spouses Day – A day is honoring people whose spouses died while serving in the United States military or as a consequence of service-related injuries or sickness.
May 1: Loyalty Day
Loyalty Day is exactly what it sounds like: a day set aside for Americans to reaffirm their patriotism and recall their ancestry. It began in 1921, and a few municipalities continue to commemorate it with parades and other activities. It is a legal holiday, although it is not a federal holiday. Find out more about Loyalty Day.
May 7 – May 13: Public Service Recognition Week
Public Service Recognition Week, traditionally observed during the first full week of May, recognizes those who work for the federal, state, national, and municipal governments. It is not widely observed, but it is sometimes utilized to educate the public about the contributions of government employees.
May 8: Victory on Europe Day
On May 8, 1945, Germany surrendered unconditionally in World War II. Celebrations erupted in Chicago, Los Angeles, Miami, and New York City.
May 12: Military Spouse Appreciation Day
Military Spouse Appreciation Day, observed the Friday before Mother's Day honors the sacrifice and support of military spouses. Ronald Reagan established the holiday in 1984, and succeeding presidents started the day with speeches or proclamations.
May 20: Armed Forces Day
Armed Forces Day, observed on the third Saturday of May each year, commemorates Americans who serve in the military. It was intended to replace the days commemorating each particular service, although they are still commemorated. Bremerton, Washington, has the longest-running city-sponsored festival. The 64th anniversary was commemorated by a parade in 2012.
May 30: Memorial Day
Memorial Day falls on the last Monday of May and is the most well-known month for veterans military-themed observances. It originated after the Civil War to memorialize the troops who died on both sides of the conflict. Still, it has since expanded to honor all Americans who died while serving in the military.
April 14, 2022 – Air Force Reserve Birthday
April 23, 2022 – Army Reserve Birthday
June 6, 2022 – Anniversary of the World War II Allied invasion in Normandy, France, now known as D-Day.
June 14, 2022 – Flag Day – A Day to celebrate the adoption of the U.S. flag.
June 14, 2022 – Army Birthday
June 23, 2022 – Coast Guard Auxiliary Birthday
June 27, 2022 – National PTSD Awareness Day – A day to raise awareness about PTSD-related difficulties.
July 4, 2022 – Independence Day
July 27, 2022 – Korean War Veterans Armistice Day
Aug. 4, 2022 – Coast Guard Birthday
Aug. 7, 2022 – Purple Heart Day – It is a moment for Americans to remember and respect the heroic men and women injured on the battlefield or who made the ultimate sacrifice.
Aug. 29, 2022 – Marine Forces Reserve Birthday
Sept. 11, 2022 – Patriot Day – An annual commemoration to commemorate and honor those wounded or killed in the terrorist attacks on September 11, 2001.
Sept. 16, 2022 – POW/MIA Recognition Day
Sept. 18, 2022 – Air Force Birthday
Sept. 25, 2022 – Gold Star Mother's and Family's Day – A day to remember and honor the families of dead service people.
Oct. 13, 2022 – Navy Birthday
Oct. 26, 2022 – National Day of the Deployed
Nov. 10, 2022 – Marine Corps Birthday
Nov. 11, 2022 – Veterans Day – This marks the 100th anniversary of the signing of the armistice deal that ended World War I, as well as a day to commemorate military Veterans for their service.
Dec. 7, 2022 – Pearl Harbor Remembrance Day – The anniversary of Japan's assault on Pearl Harbor, Hawaii, precipitated the United States' entry into World War II.
Dec. 13, 2022 – National Guard Birthday
Dec. 17, 2022 – National Wreaths Across America Day
Dec. 20, 2022- Space Force birthday
Significant Military Months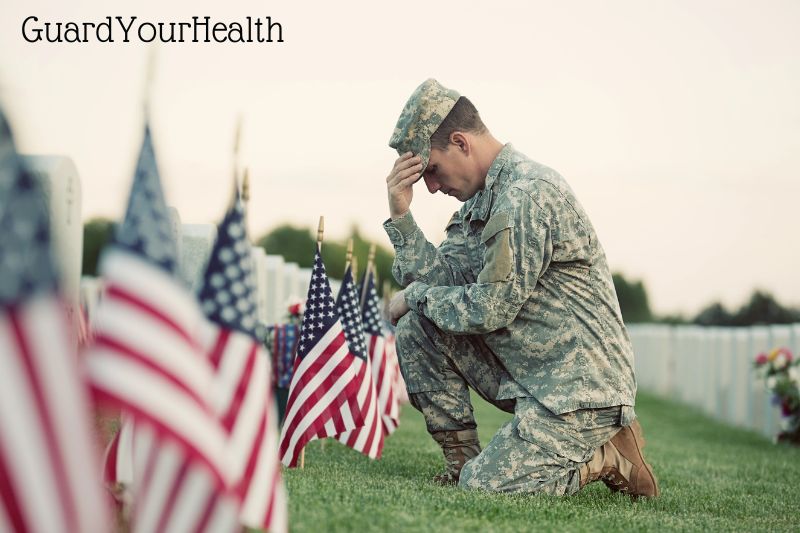 April
Military Children's Month
April is Military Children's Month. It commemorates military families worldwide, especially dependent children. Celebrations include parades, seminars, and fairs.
Military Saves Month
Formerly Military Saves Week. It encourages military families to save monthly to develop wealth, fulfill goals, and eliminate debt.
May
The month of the Military Caregiver
"Month of the Military Caregiver" honors military caregivers. It's also supposed to honor the wounded.
National Military Appreciation Month
It sounds right. It's a month to honor the military and its members.
November
National Veterans and Military Family Month
Warrior Care Month
National Family Caregivers Month
Military Birthdays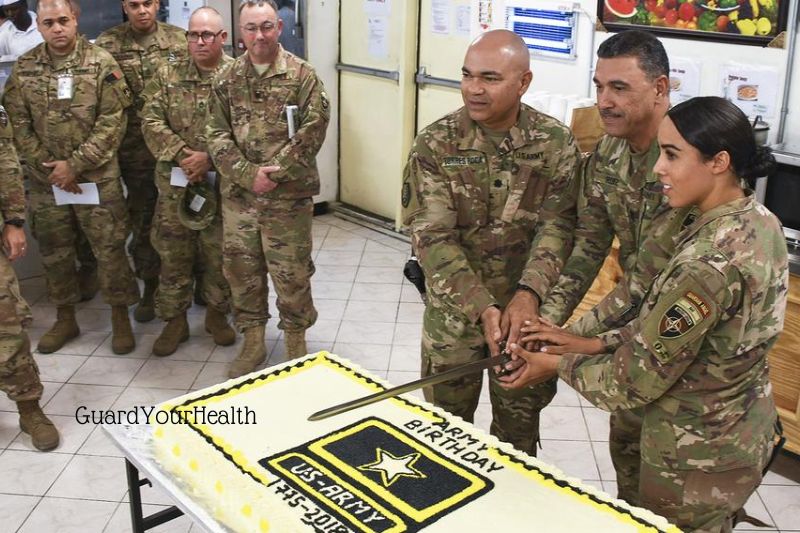 Coast Guard Reserve = February 19
Navy Reserve = March 3
Air Force Reserve = April 14
Army Reserve = April 23
Army = June 14
Coast Guard Auxiliary = June 23
Department of Defense = August 10
Marine Corps Reserve = August 29
Air Force = September 18
Air National Guard = September 18
Office of the Secretary of Defense
Navy = October 13
Marine Corps = November 10
Civil Air Patrol Birthday = December 1
National Guard = December 13
FAQs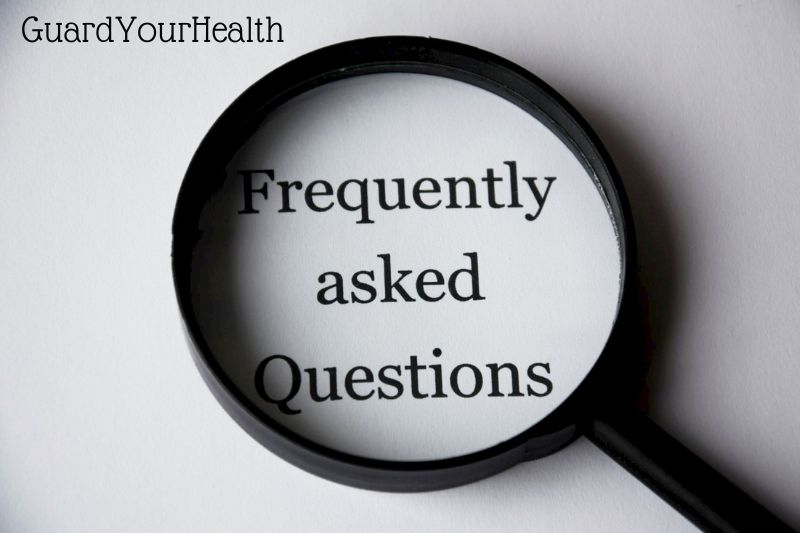 What days are dedicated to the military?
Armed Forces Day is May 21, 2022. This day, observed on the third Saturday of May each year, is devoted to honoring men and women actively serving in the United States Armed Forces. Memorial Day, May 30, 2022, is A sad moment to remember those who perished while serving in the military.
Do soldiers get weekends off?
However, if in the United States and not deployed, active military duty receives weekends and holidays off like everyone else in the workforce. Deployments for active duty to other nations, including conflict zones, occur regularly for active duty members.
Military service personnel gets 30 days of paid leave yearly as part of their salary and benefits package.
How many holidays are there for the military?
The United States commemorates military service members in different ways, on three separate days each year, two of which are formally recognized as national holidays and widely celebrated.
Conclusion
Military holidays are a time to remember those who have served our country and to celebrate their sacrifices. These holidays are also a time to reflect on our military members' values: duty, honor, and country. We are grateful for their service and dedication to protecting our freedoms. Thanks for reading.