In this blog, we will explore the world of military Surplus. From equipment to vehicles, there is a wide range of items that fall under the military surplus category. Guardyourhealth will discuss the What Is Military Surplus, history of military Surplus, where to find it, and what to do with it once you have it.
Everything You Need to Know About Military Surplus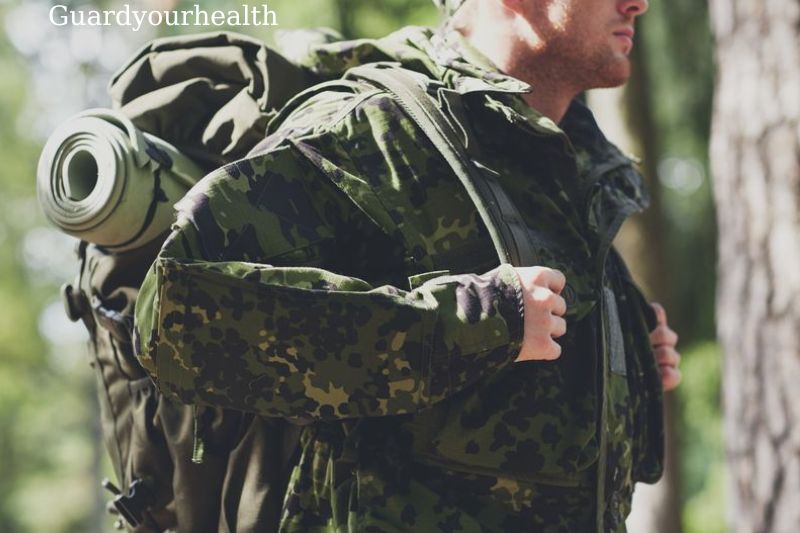 As previously stated, the concept of military excess is additional military goods that are no longer required. These are deactivated and resold in surplus outlets open to citizens. They are also known as Army surplus stores or Army-Navy surplus stores.
The "goods" might range from embroidered patches, coats, and helmets to spare parts, weaponry, and vehicles such as trucks and jeeps. Boots and headlights are other popular goods.
Because the things were originally designed for the group responsible for defending a whole nation, they are of extraordinary quality and are termed military grade. Furthermore, they are one-of-a-kind, technologically innovative, and manufactured in the United States.
As a result, they are unquestionably a steal; you will undoubtedly receive more than you paid!
The things may be brand new or used. Some goods may have been used. This should be noted in the item's description or on the price tag. Otherwise, it doesn't hurt to inquire!
The business owners or workers will be able to tell you which things are new and which are not. Secondhand things are usually less expensive than brand-new stuff. Price can thus be used as an indication.
What Is the History of Military Surplus?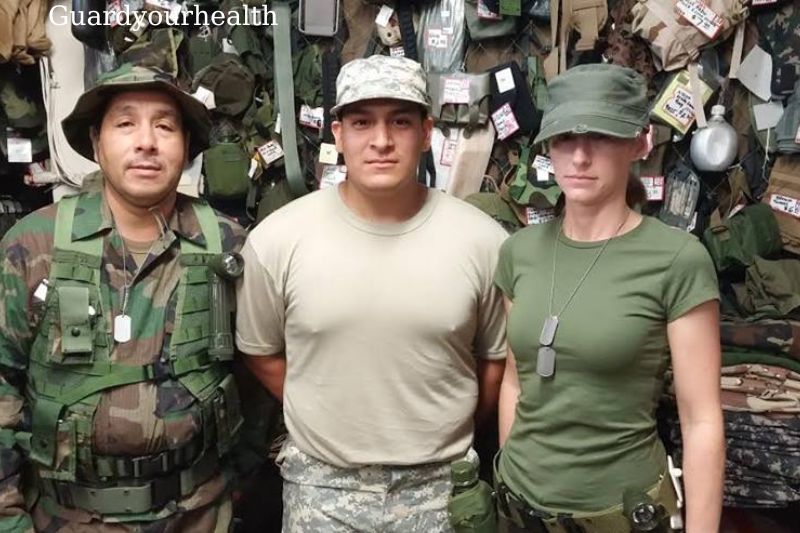 The military excess may be traced all the way back to the American Civil War (1861 – 1865). During this period, troops acquired mass-produced gear and equipment. When the war ended, surplus products were sold to supply stores in order to recuperate some money.
Military surplus stores sprung up all across the country after that. Following the Korean and Vietnam Wars, these stores were extremely popular. Many are still in operation today.
Bannerman's Surplus, owned by Francis Bannerman VI in the 1870s, is one of the largest shops recorded in history. Francis even built Bannerman's Castle on Pollepel Island in the Hudson River to house this shop.
Who Buys Military Surplus?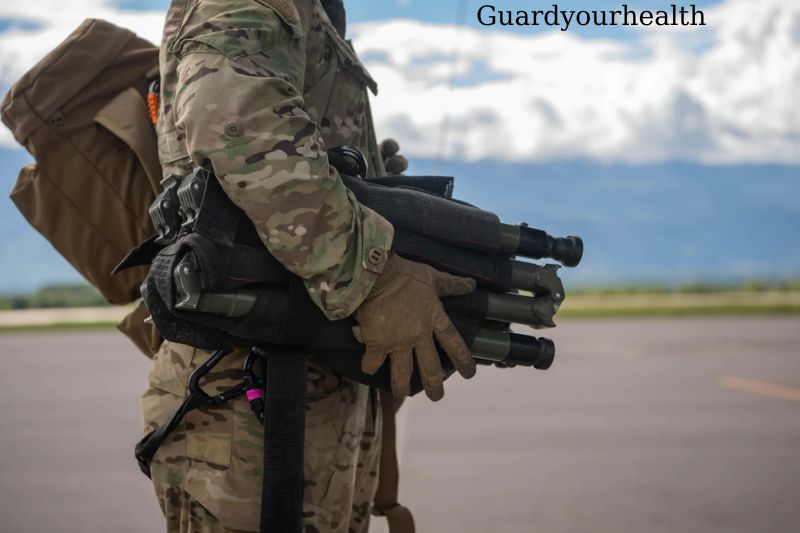 Customers who frequent military surplus stores and Army supply stores include hunters, outdoorsmen, survivalists, and collectors. Paintball and airsoft gamers are also popular purchasers. In general, anyone seeking high-quality, military-issued things can find them in these places.
If you don't want to be a client at a military supply store, why not be the owner? You read that correctly! Nowadays, many people prefer to create a surplus store. So, why can't you? Here are the steps to starting a military surplus business:
The first stage is to create a detailed business strategy. Take care of the necessities, such as the launch and continuing costs, target market, pricing strategy, and business name.
If you're starting from scratch, look for a place first. Consider working with an agency to find rental and leasing possibilities in your desired region. Plan your budget for any fittings and build-outs when you have the physical facility.
Then, consider any software required for tracking sales and inventories. In today's digital environment, having a website or online presence is also advised. Other expenditures to consider are a logo, retail signs, and marketing materials.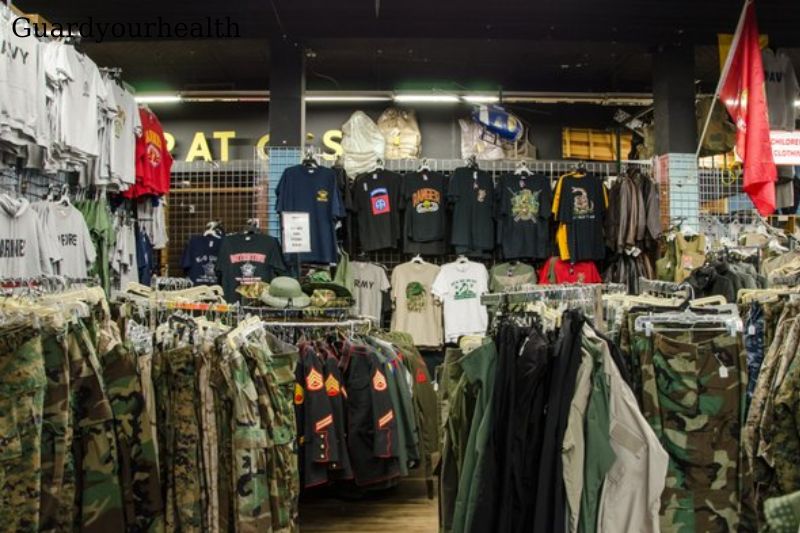 Rent, insurance, and utility fees are likely to be continuing expenses. Payroll, maintenance, travel, and shipping costs, as well as other supplier auction entry fees, should not be overlooked.
Consider civilian-military enthusiasts, ex-military, adventurists, hunters, sports fans, and survivalists as potential target customers. The best approach to discovering your target market is to conduct market research. Determine the requirements of the local community, then satisfy those needs.
You will make income through sales, much like other businesses. To improve income, you might provide seminars or classes as supplementary services. Weapons training programs and self-defense seminars are examples. A profitable "add-on" to think about is an outdoor or indoor range.
To manage a profitable store, you must have an acceptable and consistent pricing plan. There is no "correct" pricing strategy. Consider the prices and expenses, as well as your brand's standing in the "market."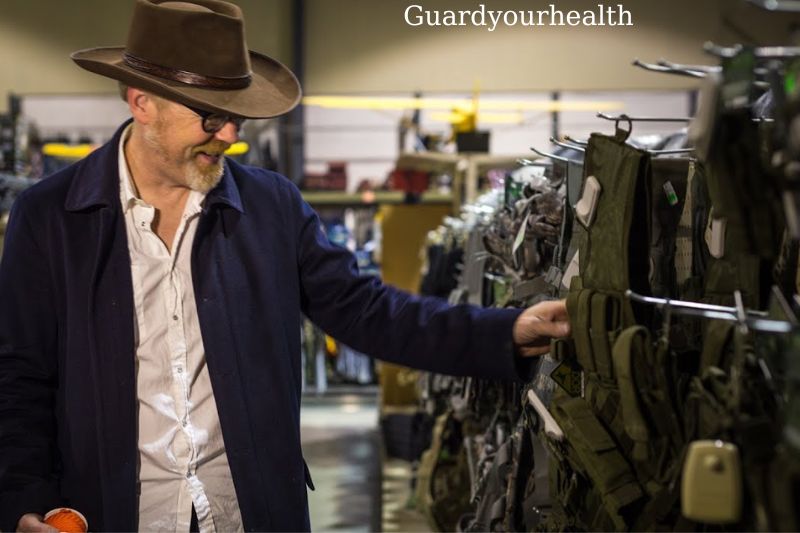 Profit relies on how well you operate your shop. However, most successful business owners have reported annual profits ranging from $45,000 to $95,000.
Finally, you'll need a nice name for your company. Once you've decided on a name, you should register it. You should verify your state's company records, as well as federal and state trademark data. Check social media and web domain availability for online platforms.
The second stage is to form a formal business entity, such as an LLC or corporation. After that, apply for an EIN using the IRS website, fax, or mail to register for state and federal taxes.
Next, create a company bank account and credit card. This safeguards your assets, simplifies tax filing and accounting, and contributes to the development of a firm credit history for future investments.
That being said, the next stage is to set up an accounting system to track all income and spending. This is essential for tracking your company's financial performance.
The fifth step is to get the necessary permissions and licenses. If you neglect this step, you may face significant fines or a shutdown.
In addition to permits and licenses, you will need insurance to run your business safely and legally. You will need to investigate several forms of insurance. However, most small firms begin with General Liability Insurance.
Now that you've mastered the technical aspects that define your brand. To distinguish oneself from the competition, one must have a strong brand. Create a logo and decide on signs. Make certain that they are both distinct and visible.
From here, you may promote your company by distributing fliers and hanging banners. It is also beneficial to establish an online presence. Using social media and online community forums can help you reach a wider audience both locally and nationally. A webpage is required for this. You may pay for website builders and do it yourself.
Finally, you must install a phone system for your company. It aids in the filtering of personal and commercial interactions. Your company will be more automated and professional.
Why do the Armed Forces dispose of equipment?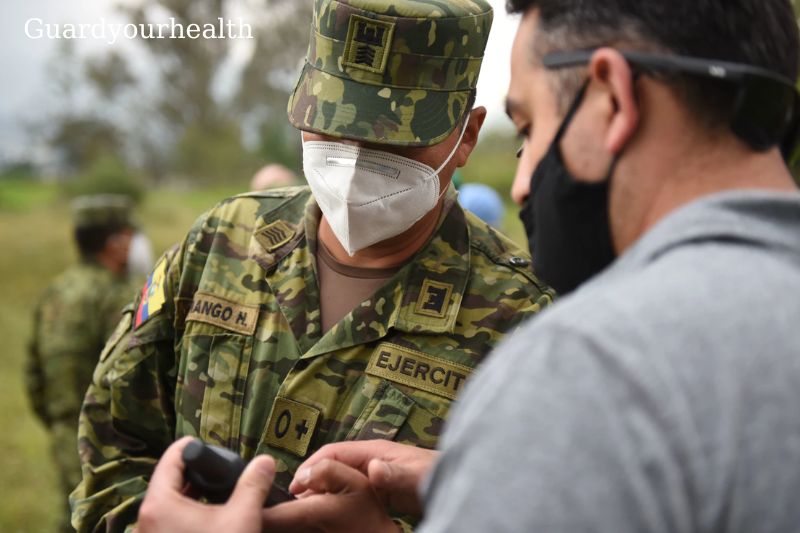 One of the most common queries you have is why the government has any surpluses in the first place. The Army surplus model has been around for decades and is an essential component of the whole military supply chain. Sometimes the branch orders too much, resulting in an overstock problem. Supply warehouses (I.E., CIF) are closed down, inventory is shifted to new bases (think post-reduction or closure), or any number of other alternatives exist. There are also troops that turn in their gear to CIF after discharge or when they are handed newer equipment. Because of these factors, there is a large amount of equipment that is no longer needed or broken and must be removed from base storage.
To dispose of these items, the military will sell them through legitimate channels such as auctions and other places. Contract holders who buy from the government generally sell in bulk to vendors such as Navy surplus stores. From start to completion, the procedure is lengthy and takes a lot of time, documentation, and moving pieces.
Military surplus businesses are the principal providers of military equipment to civilians.
The first step that an Army Navy store does is determining where they can get the finest assortment of next featured goods in or around their location. A business can receive inventory in a variety of methods, including auctions, direct purchases from the government (if they are lucky enough to be contract holders), and occasionally even buying it as scrap by the pound, where you never know what you will get!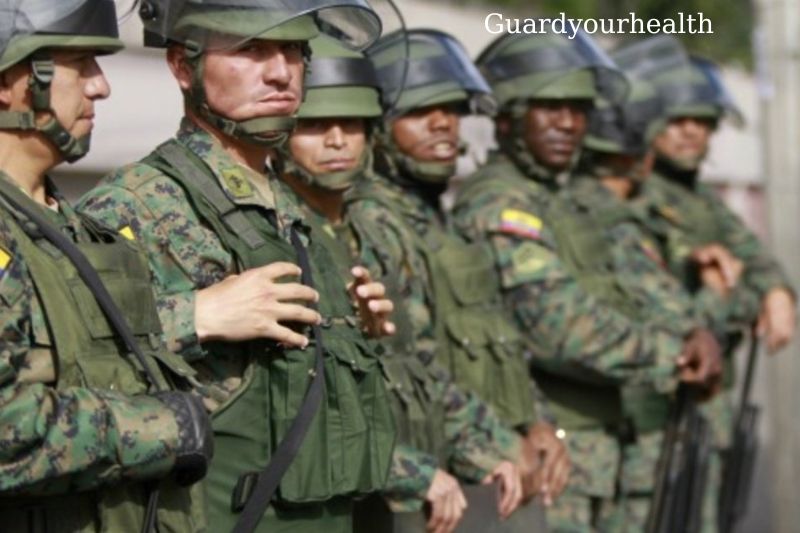 To give you an example, when a pallet (or even a truckload) of gear is auctioned off, it is sold "as is," with no opportunity to check it beforehand. About 25% of the entire quantity of goods acquired in bulk will be useless, 50% will require some type of repair, and just 25% of the equipment will be ready to use as is. Military surplus stores can also obtain products that are considered outdated or excess because they have been upgraded by the manufacturer (even minor updates such as a new buckle). The military now wishes to phase out the older model(s) in favor of newer, upgraded equipment.
This sort of gear still has value and typically has a lot of life remaining in it, which is why it finds its way down the supply chain, eventually landing at a store for purchase by the consumer.
The military equipment purchased is subsequently processed by the reseller.
Once the Army surplus has acquired its equipment, they must sift and process it, which involves examining each item for quality and damage. If it is not up to par, there are numerous choices depending on the severity of the problem. Outdoor gear, such as backpacks, may just require new webbing or buckles to be in good condition. Other times, things may have serious structural issues, such as damaged frames or handles that must be replaced.
These soon-to-be store products are passed on to a staff of expertly run repair professionals. This group performs anything from repairing clothes or uniforms to fixing complete frames on hunting and camping equipment. Once restored and suitable for duty, the staff thoroughly cleans all of the goods before shipping them to your door. The repair staff is essential to the process, and the excellent work they do is the reason you may explore the greatest collection of Army surplus gear. They are responsible for the quality of the items that are shipped and assist in providing the experience that customers demand.
The final stage before the items are released to customers is to double-check that everything works well and as intended. This is to assist assure your contentment with your new purchases!
What Do Military Surplus Stores Sell?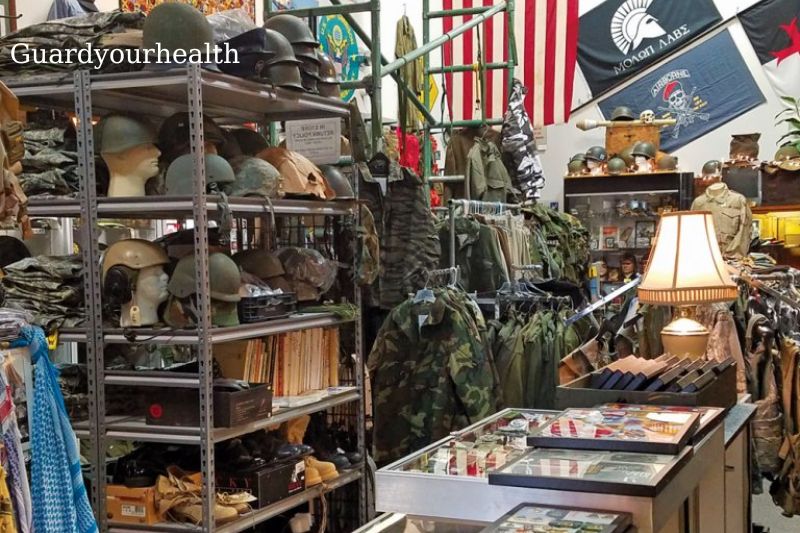 After learning about the Army surplus procedure, you may be asking what type of products a surplus business sells.
First and foremost, military equipment is built to last in a variety of environments. That means you may still find some really classic and distinctive things in outstanding shape at a surplus shop. Items ranging from a hobbyist's landmine metal detector to an "old-school" knapsack can be just as functional now as they were years ago when the maker put it on the market (it may need a little TLC beforehand, of course)
We hope this information has helped you better understand the military surplus process and has answered all of your queries. If it hasn't, please post a comment or contact our customer support staff for further information. We're here to assist!
Military surplus and internet sites are still the greatest places to purchase used outdoor camping equipment, survival gear, and apparel produced in the United States. When you think about it, buying Military Surplus is also the ideal recycling approach, keeping great things in use for years to come for a fraction of the cost.
Is it unlawful to sell military surplus equipment?
While it is prohibited to sell or transfer military weapons and weapon systems, this does not include all surplus products. Clothing, footwear, and supplies that are totally legal to resale are among the things for sale. Some of the things may still require a permit to sell, which we would have when relevant. You may be confident that everything you see on our website is legal, ready for delivery, and ready for your next big trip!
Is military surplus synonymous with "used"?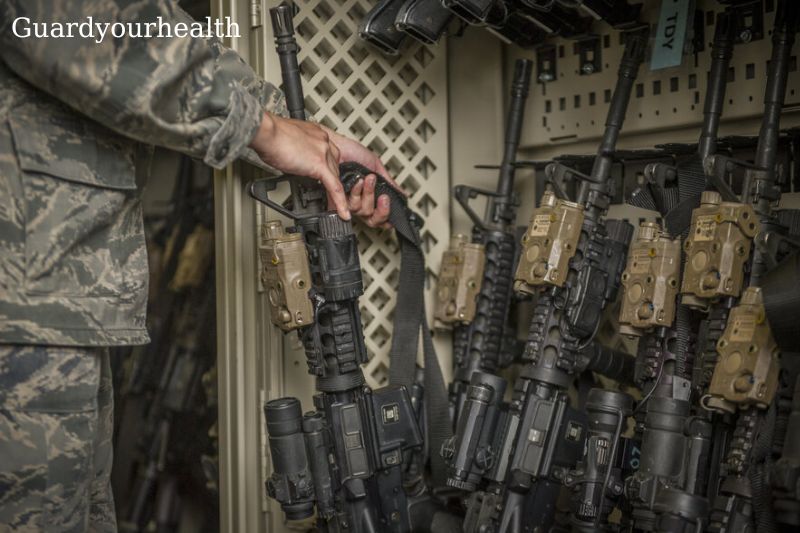 Most of the time, military Surplus means utilized. However, not every item for sale at Army Navy Outdoors' shop had previously been owned by a service member or contractor (or military ally). For example, you may see new things arriving all the time, such as apparel and footwear that has never been used owing to a factor such as overstock. Army surplus products, such as rucksacks, have varied purchase price points dependent on the condition of the item, so you as the client know exactly what you are receiving.
FAQs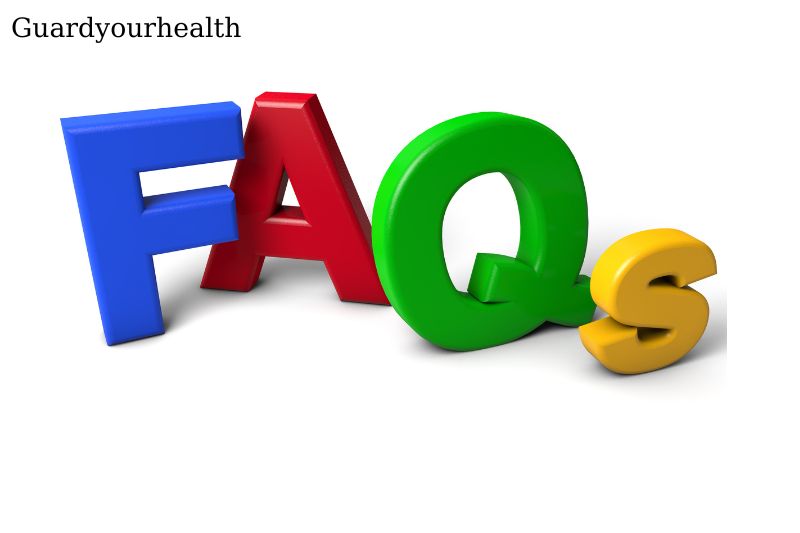 1. Is military Surplus worth it?
While military Surplus is often affordable, it's always important to weigh the cost vs. use and enjoyment. If a piece of gear is a little more expensive but is more durable and with more features, it may well be worth the extra money.
2. Why does military Surplus smell?
When you get that Military Surplus Smell, you know you're dealing with GENUINE military gear and not imported or reproduction gear. It is one of the first things any surplus fan will check when determining the authenticity of their purchase.
3. Can anyone buy from military Surplus?
If this property cannot be donated to a state or public agency, or nonprofit organization, the general public can buy it. You can purchase surplus government property through GSA Auction.
Conclusion
In conclusion, military Surplus is a great way to get good quality, durable gear at a fraction of the cost. It can be a great resource for campers, hikers, and even preppers. Just be sure to do your research and know what you're buying before you commit to a purchase.