Tactical hearing protection devices give good noise suppression equipped with many top-notch features. Therefore, it is not only used for combat or combat support operations, but it is also more widely used in many fields such as aeronautics and construction. Let's find out top 10 best tactical hearing protection in the following article!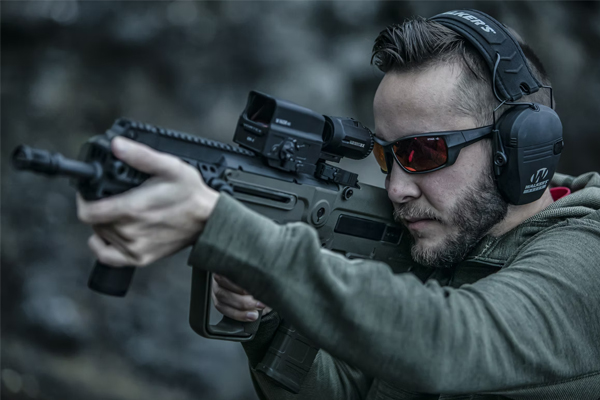 ---
Top 10 Best Tactical Hearing Protection for Shooting Reviews
1. Peltor Sport Tactical 500 Smart Electronic Hearing Protector for Shooting- Best Bluetooth Ear Protection
The first tactical hearing protection on my top list is the Peltor Sport Tactical 500 Smart Electronic Hearing Protector with Bluetooth Technology. With over 2,000 items sold and tons of compliments from customers, it is one of the most popular and requested mid-range tactical ear protection on Amazon.
The sensitive and adjustable noise filter impresses me first of all. These earmuffs are designed to block out loud noise but ensure that the natural sounds must be heard. This feature works effectively for human voices. Therefore, it was possible to hold a normal conversation without shouting in the range. When shooting, the PELTOR technology immediately detects gunshots and lowers the sound to a pleasant level. The NRR is 26dB, a somewhat higher rating than that of most electronic rivals.
This product is also lightweight and soft, which is a fantastic attribute. Ear cups are simple to adjust to fit your head, and their cushioning and lightness keep you comfortable for several hours or even all day long. Besides, the Peltor 500 Tactical earmuffs are a good alternative for people who want something with Bluetooth connectivity. Wireless calls, warnings, and music may be heard clearly.
This shooting ear protection may be powered by two AA batteries or a 3M Alpha 1100 lithium-ion battery pack. We also charge via the headset's micro USB connection. When the battery begins to deplete, the headset will emit an audio "low battery" alert. As a result, you'll be able to charge it or use it properly for the balance of the rest time without interruption.
Sometimes, I have trouble with a Bluetooth connection. The speakers make a gentle buzzing sound which is loud enough that I can hear clearly. Some buyers have the same complaints about this problem.
Pros:
Recessed microphones help to reduce wind and fan noise
Sensitive and adaptable noise filter
Intuitive buttons for better control
Adjustable and vented headband
Bluetooth technology
Cons:
Sometimes it emits a little annoying sound when using Bluetooth.
Non-adjustable headband
The Peltor Sport Tactical 500 Hearing Protective Earmuffs provide many appealing features. These tactical earmuffs are the way to go if you're involved in gun range or other comparable activities when you're exposed to loud noises but still need to hear someone talking.
[amazon box="B06W56YRWJ" template="horizontal"]
---
2. Jaimeisi Hearing Protection Headphones for Shooting
Second of best active ear protection is Jaimeisi Hearing. Jaime  Electronic Shooting Earmuffs Tactical Slim Ear Hearing Protection Headphones for Gun Range with Storage Case 24NRR is a low-cost headset that will astound you with its excellent soundproofing capabilities. This product has got a nice review from buyers via Amazon, which states, "Cheapest and the best performance I've found and would recommend".
Let me begin with the carrying box. The travel box is well-made and provides just enough protection. Its design is not very big, but the cushioning is sufficient to safeguard all things inside. This feature is useful when packing this tactical hearing protection in a backpack or luggage for vacation since it eliminates scratches. Finally, the aside sneak-flag patch adds aesthetics and highlights even the tiniest elements on a superb hearing protector.
Two built-in microphones allow me to hear everything around me, much as conventional ear protection. Thanks to independent volume control, you can converse with others or listen to directions from the instructor without turning your ear protection off. The sound level appears to be considerably lower when shooting. The noise reduction rating is 24 decibels, which is good for ear protection.
They include two AAA batteries in a little zippered case. Sound-dampening composite housing with leather covering surface. As a result, the grip is incredibly light and smooth.
Its drawback is that it has just moderate ear hugging capabilities. Furthermore, this device lacks the flexibility to accommodate large ear sizes.
Pros:
Very budget-friendly price
Solid design
Excellent clear balanced sound
Independent volume control for hearing the natural sound
Lightweight and fit tightly
Cons:
Non-suitable for people who have big ears
Non-detachable high-quality PU leather sealing circuit
In conclusion, this is one of the best electronic hearing protection for shooting that will make you pleased to use at a very affordable price. Although it lacks many advanced functions like Bluetooth for connecting to phones, it performs admirably in its primary role of protecting your hearing from high noise.
[amazon box="B08NWZ1NC4″ template="horizontal"]
---
3. OPSMEN Hearing Protection Headphones for Shooting
The next product on the list of best tactical hearing protection reviews is OPSMEN Electronic Shooting Earmuffs Safety Sound Amplification Noise Canceling Protection. Its appearance has made it unique and very impressive. I quite like choosing this product because it comes in many different colors.
First, this product has a very cool and strong design. It offers up to 6 color options for you. Therefore, it is somewhat suitable for both men and women or shows their personality through colors perfectly. In terms of structure, the metal is exposed a lot with a thin leather case creating more strength and certainty for the product. The M31 is made from polycarbonate plastic and looks like it's well made. It feels sturdy but retains good elasticity when adjusted.
Next, it's a favorite for the control buttons on the M31 that are intuitive and large enough to operate with gloved hands. Pressing the buttons produces an audible beep in the earmuffs, which I think is a plus point at this price range.
In terms of functionality, it satisfies consumers with its adequate noise cancellation capability. You can increase or down the volume. Harmful sound is kept to a safe level of 82 decibels. During daily practice, this device provides electrical and noise-canceling hearing protection. So, you can take a call while wearing it while on duty. Dynamic tracking technology increases the accuracy of the voice selection system, which is sensitive to noisy speakers and can differentiate between human voices and other noises.
One advantage is that it uses waterproof and anti-impact technology, making it appropriate for harsh situations. However, I don't think you should attempt it while it's raining heavily because it's tough to clean and might damage the quality.
The pad is undoubtedly its drawback; it is thinner than many other goods, so you will feel uncomfortable during the first 20-30 minutes of usage. If feasible, replace thicker pads to make them more pleasant to use for pressure relief.
Pros:
Unique design with many colors
Relatively sturdy construction
Anti-sweat ear cups
Large buttons for simple operation
NRR of 22 dB
350-hour battery life
Cons:
A bit thin ear pads that may cause discomfort if used too long.
If you want to begin with a simple pair of electronic earplugs, select OPSMEN Electronic Noise Canceling Earmuffs. With advanced technology and huge buttons, it is easy to use and accessible.
[amazon box="B08DD5KPBM" template="horizontal"]
---
4. HEARING TACTICAL COMTAC III Headsets Safety Earmuff Hearing Defender
This device merely protects your ears from noise while electronic capabilities allow you to make a call or listen to music when you wear it. The HEARING TACTICAL COMTA II Headsets Safety Earmuff Hearing Defender stands out owing to its gel pads, which provide maximum comfort.
The Gel Earcup is a dominant feature in the design that elevates this product to new heights. It has incredible elasticity and flexibility, allowing it to swiftly adapt to different head sizes while being comfortable to wear for long periods. This is, without a doubt, the most pleasant tactical hearing protection I've ever used. Even while using it with eye protection or a tactical helmet, it is quite comfortable to wear. Furthermore, your ears are shielded from additional sounds owing to the sound insulation provided by our gel sealing cushion. The unit's noise reduction rating is SNR: 22dB, which is an average number. It's not great, but it's ideal for reading books
The folding design may conserve space and satisfy most users' requirements. It'd be even better if it was supplied with a cushioned cover to keep in a bag. Not only is its construction flexible, but it provides strength as well.
The radio transmission audio is of high quality and has four degrees of loudness. The microphone is bendable if you need to bend to get out of your way in a specific situation or if you are not utilizing it at the moment.
It comes in up to four different colors and is relatively light in comparison to other goods. The price of this product, on the other hand, is a disadvantage. Although it is not overly costly, it does not have many distinguishing qualities when compared to other devices.
Pros:
Solid structure
Super comfortable and able to use for a long time
Microphone with good quality
Foldable design
Easy to clean and use
Cons:
A bit expensive compared to the features it offers
Finally, it is an adequate tool to reduce loud noise while using loud machinery, hunting, and shooting. The headband and microphone design flexibility, especially the foam ear cups, makes this a comfortable user experience. If you're new to wearing tactical hearing protection all day, give it a go.
[amazon box="B089QGXCHG" template="horizontal"]
---
5. ACT Fire Ear Protection Hearing Protection for Shooting
A well-known product is the ACT Fire Ear Protection Hearing Protection for Shooting. With more than 8,000 products sold on Amazon and receiving very high ratings, this product is a perfect choice for you. They are electronic ear protection, so they have a couple of different features.
First and foremost, they are intended to magnify noises around you while you are at the shooting range. It smashes anything above 82 decibels. So, when there are high-frequency sounds, these shooting earmuffs will protect your hearing while also amplifying speech and other sounds around you that are under a safe decibel level. If you're at a training course, you can use this function to hear what your teammates or the teacher are communicating.
Another advantage of this tactical hearing protection is its military design, which comes in a variety of colors. They feature two microphones on each side, which helps you get a sense of direction. It also has a durable construction and a cushioned headband, making it as comfortable as other ear protection. The headset folds quite thinly, making it easy to store in a small area, such as a suitcase or backpack.
The volume dial is also special. On the plus side, it's wonderful because this whole process is only one button. All you do is scroll the volume up and down. On the contrary, the volume button emits an irritating beep of all time when you adjust. The thinner ear cups are another drawback that prevents you from wearing them for a long time.
Pros:
Beautiful design with many color options
The headband is foldable
Sound filtering ability and sound insulation are relatively good
suitable for outdoor shooting
Easy to use with just 1 control button
durable enough for the average
Cons:
Beep sound when switching control button up and down
In short, the advantages of this best military hearing protection are undoubtedly more than the opposite. It is an excellent product at this pricing and is ideal for external activities such as shooting. The design is among the characteristics of this product I love, and it appears extremely clean and sturdy in colorful appearances.
[amazon box="B07Y57R5K8″ template="horizontal"]
---
6. Caldwell E-Max Low Profile Electronic Hearing Protection
This candidate is one of the most affordable and effective tactical hearing protection for your ears. Caldwell E-Max Low Profile Electronic Hearing Protection with Sound Amplification 21-25 NRR – Adjustable Earmuffs will be handy tactical earmuffs that you should have at home.
First, the red LED button on the sides is fascinating. When you switch the headset, it will light up. This feature is a plus point because some of the earmuffs I saw have no light signs of being active. Therefore, while not in use, you may switch it off and preserve the battery.
There is also a connector for a separate audio source such as an iPod or a music player. If you wish to hear music while reading a book, it is easy. And fortunately, if you use a headphone jack, your microphone still works so that you may listen to music and talk with your people.
It is fairly comfortable in terms of setup and can be folded for easy transport. A turn dial is also simple to operate and modify. But I don't like it since twisting the knob is difficult for those with large hands. Another advantage of this product is that the ear pads are thick and comfy, allowing me to use them for hours without hurting their ears. The cover material has a shaky feel; it is neither robust nor long-lasting.
This product is not too excellent as regards its ability to protect your ears from sounds above 85db. Furthermore, because this is a stereo headset, you can more easily determine who is speaking to you or where sound is coming from.
Pros:
Low price
Flexible and comfortable design
LED lights indicate when in operation for easy identification
Good sound filtering ability
Cons:
It has a sound reduction rating of 23 NRR for loud noise resistance. It does, however, function inefficiently and has an excellent sound filter. You may use it as hearing protection for everyday tasks like mowing the grass or using a chainsaw. As a result, it will be something you can keep on hand in your home just in case.
[amazon box="B001B8ONZI" template="horizontal"]
---
7. GLORYFIRE Ear Protection for Gun Range
If you are looking for the best tactical hearing protection for hunting, I think GLORYFIRE Ear Protection, Hearing Protection for Gun Range Electronic Shooting Earmuffs will be a perfect choice. They're pleasant to wear, and they feature microphones that pick up even the low sound.
The capacity to magnify the tiny sound is the most remarkable characteristic of this device. They may increase the sound six times so that you can communicate more clearly, especially when hunting in the jungle to detect the movements of your prey. They also have omnidirectional microphones, which let the user hear the sounds around them well. It only mutes these microphones when the ambient noise exceeds 82 dB. When shooting, the sound that hurts your ears will be blocked, and you only hear a pleasant sound.
It is pretty comfy when draped in terms of structure. This tactical hearing protection includes a high level of comfort headband that accommodates several head sizes. The cushion is quite thick and soft. On/off volume control is very easy to use. However, some people complain about the material's quality. It is not robust, and the leather may peel off after prolonged usage.
This product also features a slot for plugging in a headset, and the sound quality through the headset is pretty good. Listening to music with the stereo microphones allows you to enjoy lovely peaceful moments.
Its biggest downside is the battery life. This headset requires 2 AAA batteries to operate but it also drains quickly.
Pros:
Excellent sound reinforcement for hearing small sounds
High-quality microchip
6 times sound amplification
easy operation
Soft and thick ear pads
Cons:
Short battery life
Non-durable leather cover
Many hunters choose this product because it can detect animals in the forest owing to the high-quality microphone used to determine direction. The ability to reduce loud noise is also pretty good. However, if you want a product of better quality, you should consider it carefully. Anyway, it is a worthy investment at this affordable price.
[amazon box="B0823WSLXV" template="horizontal"]
---
8. PROHEAR 056 30dB Highest NRR Digital Ear Protection
Any excessive noise around you won't hurt your ears with PRO HEAR 056 30dB Highest NRR Digital Electronic Shooting Ear Protection Muffs. This product is dominant for both high-grade loud noise suppression and low noise amplification to better hear.
First, its noise resistance is excellent. This tactical hearing protection works effectively in demanding noise environments. As the name suggests, this earmuff offers protection from high noise levels with an NRR of 30dB. The thick ear shell design enhances their effective noise reduction characteristics thanks to the chip upgrade.
In addition, it is equipped with two omnidirectional microphones, similar to other products, which facilitate the hearing of natural sounds and recognizing sound direction. This feature is especially effective when hunting to help you identify your prey quickly. The product's magnification is also pretty good and can be heard up to five times if necessary with little noise.
The comfortable and airy thick ear cushions are another feature I like about this device. The standard size snap-in design is easy to wear and hugs the ear to block noise effectively. When necessary, it is also simple to replace and maintain.
The only disadvantage is that it is bulky. This product is not a good choice if you want a compact device to store in your backpack.
Pros:
Versatile for all-round use
Super extra-comfort fit
Total hearing protection
Easy to adjust and replace some ear cups
Cons:
With a 30dB NRR, these earplugs are sure to silence your world. This device is a good option if you want the best tactical hearing protection for both insides and outsides shooting ranges without using earplugs. It's soft and pleasant to carry.
[amazon box="B08L4F6Y4Y" template="horizontal"]
---
9. Howard Leight Hearing Protection
Howard Leight by Honeywell Impact Sport Sound Amplification Electronic Shooting Earmuff, Black is very popular on the market. I think these are the lightest ear muffs you can find when shooting in the range.
First of all, design is my preferred feature. Everything is sophisticated but comfy. This pad is a little thinner than other goods. However, if you wear it for many hours, it will not create ears pains. It shocked me a lot about its design.
Low-profile and compact design prevent users from striking the clay onto my gunstock. When folded, you can bring it in your backpack, and it is less damaging when put together with other items. They also fit nicely with helmets and other safety devices with ultraslim design.
The product's 4-hour auto-off feature saves battery life if you forget to switch it off manually at the end of the day. With 350 hours of battery life, I don't think I'll need to replace them anytime soon.
Voice amplification is a lot of fun to use and is quite handy. The microphone magnifies even the most little background noises, thereby giving you superhuman hearing. Birds, a little wind, and a whisper were all audible via the headphones. When shooting a rifle, the sounds are loud and quickly diminish to a nice noise level.
There are practically no significant drawbacks. One of the most prevalent drawbacks, which may also be seen in other low-cost goods, is the inability to compute each ear separately. Anyway, this isn't a big issue.
Pros:
Built-in directional microphones to reduce loud noise
Ultra-slim and lightweight ear cup design
Automatic shut-off after 4 hours
Tons of colors to choose
Easy to operate
Cons:
The volume cannot be adjusted separately for each ear
In conclusion, due to the benefits it provides, this tactical hearing protection has gotten a lot of positive feedback from customers. What I appreciate best about this product is the low-profile earcup, which makes it comfortable and enjoyable to wear throughout the day.
[amazon box="B01G8POKMY" template="horizontal"]
---
10. TAC-SKY COMTA II Hearing Protection for Shooting
The last tactical hearing protection that may satisfy you with many excellent features is TAC-SKY COMTA II Tactical Headset Hearing Defender Noise Reduction Sound Pickup for Airsoft Sports. It is more expensive than some of the other items on the list, but it provides excellent hearing protection in a super-compact form.
First, it is quite effective owing to the chip when talking about its sound reduction feature. There are virtually few complaints regarding its performance. This headset chip is well-protected by a film layer that provides more power. The Talkback microphone works well for your colleagues to converse effortlessly. The ear itself rapidly and efficiently filters out sounds and also increases low-grade noise well.
Gel pads may be an achievement and a product's remarkable feature. It offers a better grip than other foam cushions. It consists of robust, high-quality, and lasting materials, making it impossible to consider in a short time about replacing it. These gel ear pads increase the time you can wear your airsoft headphones without discomfort and even incorporate eye protection. Furthermore, other components, such as the belt head or the plug cable, are also constructed of high-grade materials to improve longevity.
They are small in size, yet they fit well. However, this does not affect the structure's confidence. These earmuffs provide excellent protection and comfort, and most users appreciate how well they fit. This device is straightforward to operate, yet it comes with a warranty to keep your ears safe. These earmuffs require two AAA batteries, making them ideal for any use.
The volume control button is a little tiny, which is a disadvantage. As a result, wearing heavy gloves will make pressing them properly more difficult.
Pros:
Amplifies noise well
Excellent noise protection
Compact design
Good battery life
Super comfortable ear cups
Offering up to 6 color versions
High-quality material
Cons:
When wearing gloves, it's difficult to adjust the small button.
Hopefully, the last item on my list will be your first option for hearing protection. It is not just suitable for airsoft but also for other outdoor activities. Because it makes it easier to interact with coworkers, this device is best suited for military situations. In light of what it demonstrates, this is also a wise investment.
[amazon box="B0894CHSS5″ template="horizontal"]
---
11. Walker's Razor Slim Passive Earmuffs Ultra Low Profile 27dB NRR
Product details:
Imported
Dry Clean Only
Ultra low-profile, light weight, slim design with rubberized ear cups
NRR 27 protection from noise
Compactly folds up for easy transport and storage
Features sound dampening composite housing with a comfortable headband with metal wire frame
The Walker's Razor Slim Passive Earmuffs were built for safety, comfort and protection. The low profile ear cups offer passive support as well as the headband that is made of metal wire with rubberized coating which helps to muffle noise so you can hear better when it matters most!
[amazon box="B06VWJL9LG" template="horizontal"]
12.HONEYWELL IMPACT SPORT – Best Ear Muffs For Shooting
Honeywell Impact Sport Earphones
The slimline design is light and free of excess bulk.
There are over ten color options to choose from.
Gloves can be used to operate large and robust controls
22DB NRR (Noise Reduction Rating) (Decibels)
There are more advanced earmuffs on the market, but we recommend the Honeywell Impact Sport because it balances a high-quality build, good hearing protection, and an affordable price point. It is the most popular set of shooting earmuffs on the market and is manufactured by one of the leading hearing safety product specialists.
It's more than just an earmuff because it doubles as a headphone and amplifies passive sounds up to 85db, allowing you to hear range commands or conversations but not the high-impact sounds of guns being fired. The controls for playback and volume are large and robust, making it possible to use while wearing gloves, and I love the slim profile design that sits close to the head and does not interfere with rifle targeting.
The Impacts Sport has more color options than any other brand of earphones, so you can find a set that matches your shooting style or purpose.
Please keep in mind that these are not Bluetooth earmuffs like the Walker's model listed below. To listen to music, connect them via cable to your smartphone and power them with AA batteries. I used them for a month and never had to change the power source because the battery life was almost infinite.
[amazon box="B072JJQ5HW" template="horizontal"]
13. WULFPOWERPRO Bluetooth Ear Muffs-Best Noise Reduction
NRR: 29dB
10 – 12 hours of play
Microphones: Noise-cancelling microphone built in
Supports both wired and wireless device connections
Switching between two Bluetooth devices that are connected is seamless.
FM digital radio station frequencies can be scanned
Battery rechargeable and LCD display
The WULFPOWERPRO Bluetooth Ear Muffs are an excellent choice for providing proper hearing protection in a variety of loud environments and activities. You can mow the lawn, operate heavy machinery, do landscaping work, and engage in any other activity that produces loud sounds without risking noise-induced hearing loss.
You have the option of using a wireless Bluetooth connection or a standard stereo jack cable for a wired connection with these ear muffs. Furthermore, if you use Bluetooth syncing, you can connect up to two separate devices at the same time.
You can watch a movie on your tablet and then switch to your mobile phone when answering a call by connecting two devices. You don't have to go through the trouble of manually connecting and disconnecting each device.
[amazon box="B07PF7Q5GX" template="horizontal"]
---
4 Important Factors To Buy A Best Tactical Hearing Protection For Shooting
Choosing a hearing protection device isn't always straightforward. Consider many factors to have the most suitable product for your demand.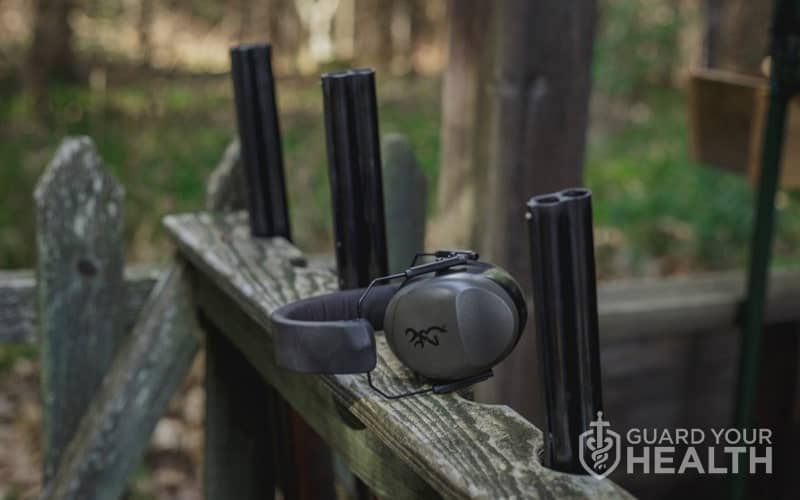 NRR rating
The NRR Noise Reduction Rate (NRR) for each type of device is an important concept for understanding hearing protection equipment. NRR is a statistic that shows how effectively your noise exposure can decrease.
The higher the NRR of the hearing protection is, the more the noise reduction effect is. The NRR is measured in decibels, as indicated above. The NRR will offer you at least 23 decibels of quality hearing protection. Some go higher than 30 dB for better protection if needed.
Fit
As the device becomes more comfortable, the longer the user can wear it. Appliances that allow you to move freely are lightweight and adaptable. People have to take this factor into account in many situations. The selection of a protective device while still keeping the head comfortable is one of the most crucial and easy to ignore.
Profile
There are many different types of tactical hearing protection available today, but many of them are large and cumbersome. These earmuffs are great for regular hearing protection, but when it comes to achieving a correct cheek weld, a low-profile pair of earmuffs is the only way to go.
Water resistance
Many people may be exposed to the worst weather conditions in different terrain such as range, forest, or battlefield. As a result, noise-canceling ear cups should have all of the necessary features to be utilized in any environment, such as being waterproof, dustproof, and scratch-resistant.
The waterproof characteristic, in particular, is regarded as the most significant since it will not harm the electrical circuit insides. Make sure you have the proper hearing protection if you live in a humid area.
---
What Are The Best Ear Protection For Shooting
There are many types of ear protection available on the market, and it can be difficult to choose the best option for your needs. However, there are a few things to keep in mind when making your decision. First, you need to consider the type of firearm you will be using. If you will be shooting a high-powered rifle, you will need a different type of ear protection than if you are shooting a handgun.
Second, you need to think about the environment you will be shooting in. If you will be shooting in a loud environment, you will need ear protection that will block out the noise. Finally, you need to consider your budget. There are many different types of ear protection available, and the price can range from a few dollars to a few hundred dollars.
Why Do You Need a Tactical Hearing Protection?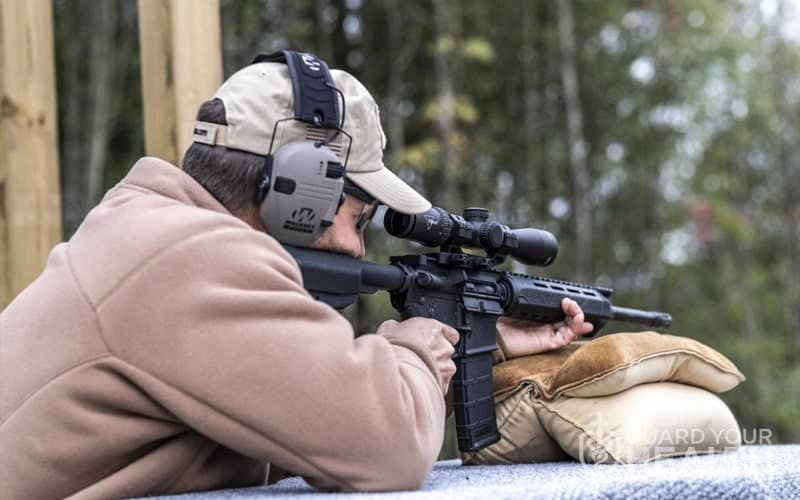 Hearing protection devices (HPDs) are your greatest protection if your exposure to loud noise levels. The risk of excessive noise exposure may result in future audition loss. Use properly can considerably lower the decibel level that reaches your ears. Hearing protection plays an obstacle in reducing sound which can damage your hearing ability.
To detect environmental sounds, these headphones generally have a tiny microphone connected to the earlobe. When these noises are detected, they will produce a sound wave in the opposite direction to negate the noise's sound wave.
However, because this capability is only effective for continuous noise, such as that generated by airplane engines, high-frequency noise emitted by human voices does not have to be the "target" that the headset's noise cancellation can target and successfully suppress. So, you can still communicate when wearing hearing protection devices.
---
Pricing ranges for hearing protection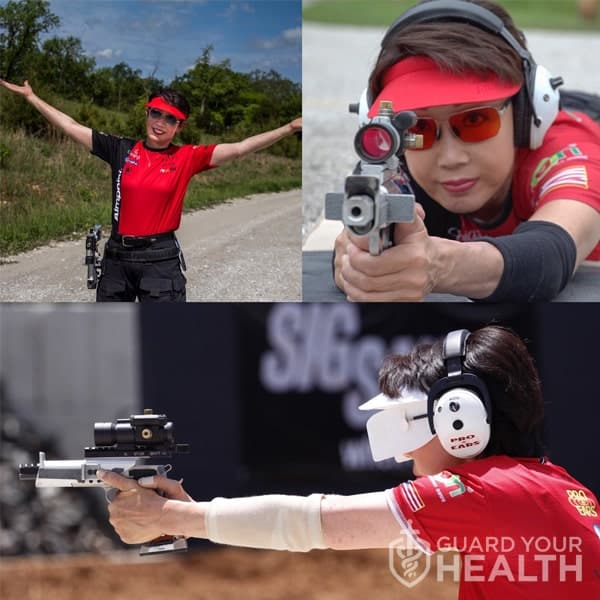 Hearing protection costs differ as well. Prices are also not indicative of whether a product is excellent or not. They are influenced by several factors such as durability, sound reduction, compatibility, and your needs. However, it can be divided into three price divisions in general.
Under 25$
These items frequently provide passive sound isolation. A normal NRR rating of 30 dB or above is appropriate for indoor and outdoor shooting or less-communicating jobs such as gardening or construction. However, some businesses enhance competitiveness by adding microphones for communication, which also suffer the NRR rating.
From 40$ to 75$
This is the typical price of most products on the market; they can be electric tactical hearing protection that allows you to converse while also blocking out loud noises. Their NRR typically ranges between 25 and 30 dB, making them ideal for shooting and hunting.
From $75 to $150
These products are equipped with modern features, high-end materials, and flexible configurations for every situation. You can connect wireless and other technology devices.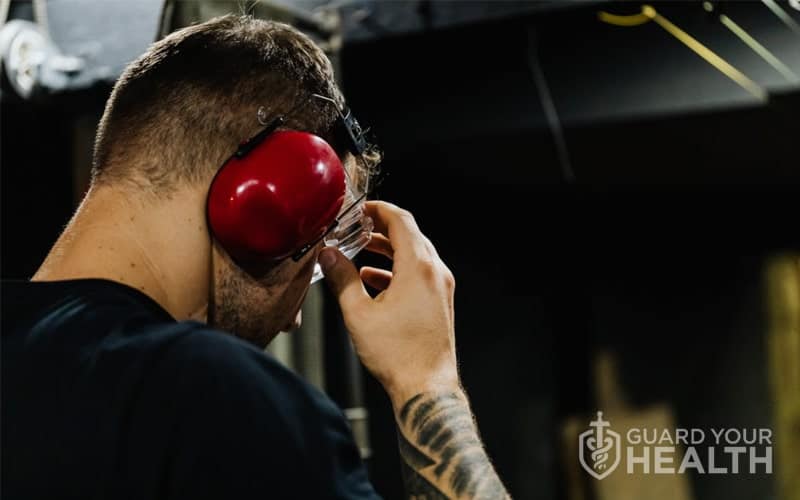 Over $150
These products are likely to be more flexible and durable with functions like excellent ear protection and communication. Furthermore, it can endure any weather conditions and is highly durable, allowing you to use it for years while also providing a lengthy guarantee.
Depending on your budget and needs, find yourself a suitable product.
---
FAQs
What hearing protection does the military use?
The military employs several forms of hearing protection depending on the scenario. Some of the most common forms of ear protection offered to the military include earplugs, earplugs, or TCAPS.
Earplugs are the most common form of ear protection among them. They may be found at any convenience shop and are frequently utilized for repairing homes or attending concerts.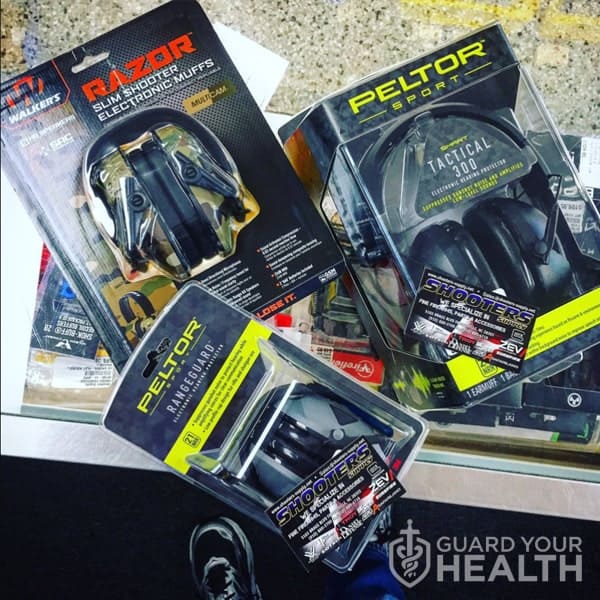 Tactical communication and protective systems (TCAPS) are the most up-to-date and well-proven technology for protecting troops' ears and hearing while still allowing them to communicate comfortably. Finally, earmuffs are frequently employed for shooting and long-term tactical hearing protection works because they give maximum comfort.
Do soldiers use hearing protection?
Yes, they do. There are many various loud sounds on the battlefield, such as guns, tanks, bursting bombs, helicopters, and so on. Therefore, it is also of utmost importance to protect the ears but still communicate with teammates and receive commands from superiors.
Having good hearing helps soldiers to perceive situations on the battlefield more clearly and accurately. It's the same when practicing. Thanks to good hearing protection, soldiers can easily hear instructions from the instructor.
What hearing protection do special forces use?
What special forces hear are often the most advanced and cutting-edge technologies, such as ear plugs or muffs. These can reduce sound by up to 31dB (which means they're about three times more powerful than regular average headphones) for ultimate protection against explosions while maintaining awareness in critical situations with pinpoint accuracy!
What is the highest dB for ear plugs?
The decibel level that an earplug can block is determined by its NRR rating. The highest noise reduction currently available goes up to about 33 dB, but anything over this will be blocked entirely from entering your ears
and giving you protection against loud noises!
---
Conclusion 
People exposed to high levels of noise can cause hearing loss or complete loss and possibly other health problems. As a result, the help of a noise-canceling earmuff will be a vital decision to assist you in having good communication and hearing as well as bring peaceful time to rest and relax wherever you are.
Right now, equip yourself with tactical hearing protection equipment for yourself and your family. Hopefully, my top list of best tactical hearing protection will help you find the right product to protect your ears. Remember, no matter what job you do, your health is always the most valuable thing, and don't hesitate to invest in the excellent earmuffs for your health!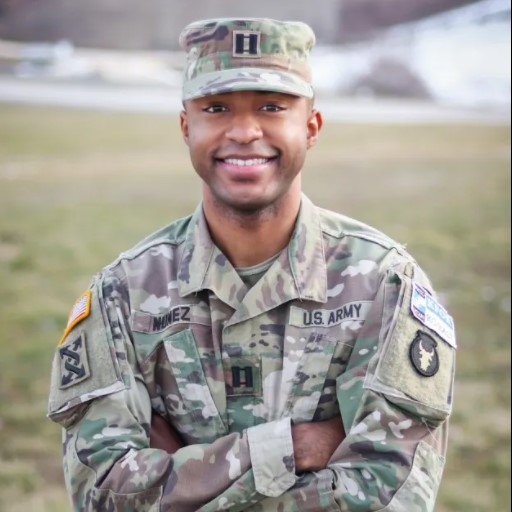 The 16th Sergeant Major of the Army, Sgt. Maj Christian Smelling was sworn in on August 11th 2009 and has held every enlisted leadership position ranging from cannon crew member to command sergent major