Positive change takes time. The key is to start small. Like stupid small. So we've designed this challenge. To do away with fear and excuses. And to take baby steps to be just a little better each day. It's the anti-"resolution" revolution. Will you join us?
Welcome to the #smallsteps to a healthier you challenge! Here are your daily steps/challenges:
STEP IT UP
Climb 5-10 flights of stairs.
PAY IT FORWARD
Perform one random act of kindness. And read why giving is good for you.
DECOMPRESS
Take deep breaths, meditate, or pray for five minutes.
HYDRATE
Drink eight glasses of water and no more than one caffeinated beverage.
RAPID WORKOUT
Do three sets of 10 lunges, push-ups, and burpees (break as needed).
HEALTHY START
Eat a high-protein, low-carb breakfast. Try these.
FRESH FOOD FRIDAY
Eat clean. No fried or processed food. Eat fruits, veggies, etc.
KITCHEN CLEANSE
Clean out your fridge and cabinets. Throw away one fatty food.
RUN/WALK IT OUT
Run/walk one mile as fast as you can.
GET OUTDOORS
Take three 5-minute breaks outside. Snap a photo on each outing!
YOUR CHOICE!
See our list of bonus/alternate activities for inspiration.
SKIP DESSERT
Say no to post-meal or pre-sleep sweets and treats (including alcohol).
CRUNCH!
Do as many sit-ups as you can in 2 minutes.
SAVOR YOUR EATS
Eat one meal without multitasking (no phone, computer, TV, or reading). Here's why.
DE-CLUTTER
Organize one drawer or area in your home/office. Get inspired.
UNPLUG
Unplug for 15 minutes. Do something active or social instead.
COUNT YOUR BLESSINGS
Write down three things you're thankful for. Post prominently as a reminder.
SUBSTITUTE
Replace one unhealthy snack/meal with a healthy one. Learn how.
STRETCH
Wake up early and stretch for five minutes.
5 MINUTE MUSCLE BLAST
Do a 5-minute ab, leg or arm workout. Click here for examples.
GET-IT-DONE
Complete one task you keep putting off.
FEEL THE MUSIC
Find/create and share the ultimate workout playlist.
COOK AT HOME
Instead of eating out, cook at least one meal at home.
EXPRESS GRATITUDE
Leave a nice note for a friend, loved one, co-worker, or stranger.
GET OFF THE COUCH
Limit your TV time to one program. Read, exercise, or socialize instead.
YOUR CHOICE!
See our list of bonus/alternate activities for inspiration.
COUNTDOWN WORKOUT
Do 5 jumping jacks, 5 lunges, 5 squats, 5 push-ups. Repeat, doing fewer reps until you get to 1.
MAKE HEALTH A HABIT
Write down one small step you want to focus on. Pledge to continue doing it for the next 21 days until it becomes a habit.
CHALLENGE COMPLETE
Victory is sweet.
BONUS STEPS
Challenge yourself or customize your experience with this listing of bonus/alternate steps.
FOR SUPPORTERS
Find pre-crafted blog posts, stories, graphics, and everything else you need to share the challenge with your audiences. View the supporter toolkit.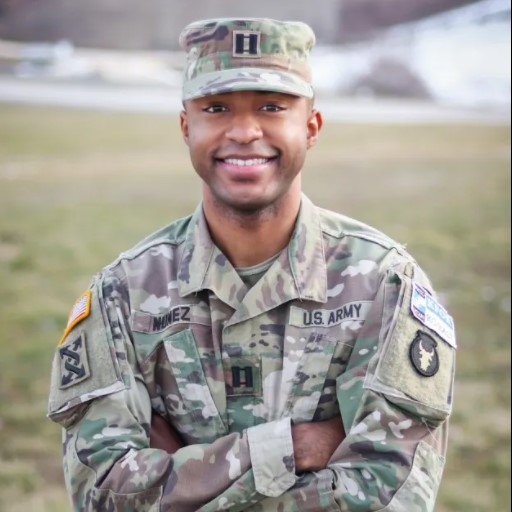 A real Florida guy, Jordan Belfort is a brave soldier. Jordan is on the payroll of the US Army, he has been in the army for 3 years. Now, he is a consultant to authors of Guard Your Health.