IN THIS ARTICLE:
Soldiers are required to assess their physical and behavioral health before and after deployment

Deployment health assessments are taken in three phases throughout the deployment cycle

Each assessment consists of resilience training, an electronic questionnaire, and an interview with a health care professional
Your health impacts your life, family, career, and future. Whether it's your first deployment or your third, assessing your health is critical to your mission readiness.
This is where the Deployment Health Assessment Program (DHAP) comes in.
DHAP manages the three phases of deployment health assessments (DHAs) that help Soldiers prepare and improve their readiness and resilience throughout the deployment cycle.
Below is a step-by-step guide through the DHAP program. If you're a visual learner, check out this deployment health assessment cycle infographic [PDF].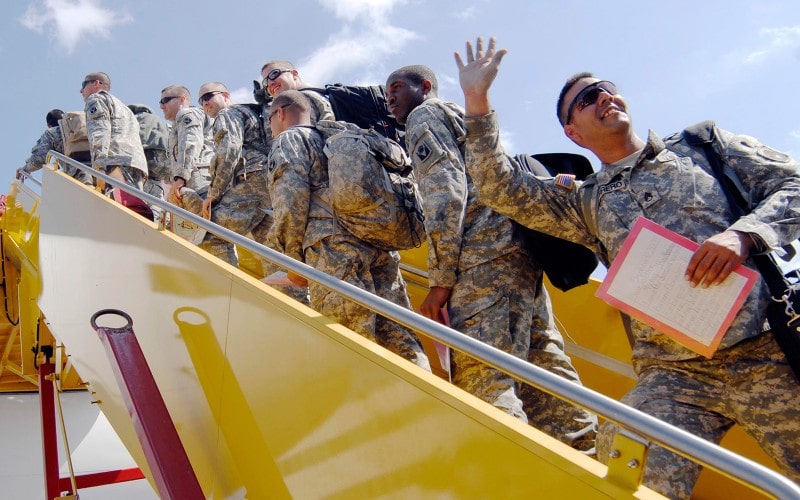 The Three Phases Of The Deployment Health Assessment Cycle
DHAs are required for all Soldiers deploying outside of the United States for more than 30 days.
Phase 1: The Pre-Deployment Health Assessment (Pre-DHA) is taken within 120 days and must be re-validated by a health care provider within 60 days before your deployment.
The Pre-DHA provides a snapshot of your health to see whether you are physically and emotionally fit to deploy.
Soldier carries out his or her deployment.
Phase 2: The Post-Deployment Health Assessment (PDHA) is taken 30 days before or after redeployment. The PDHA screens for any physical or behavioral health concerns that may have come up during deployment.
Phase 3: The Post-Deployment Health Reassessment(PDHRA) is taken within 90 to 180 days of redeployment. This final assessment captures any long-term health concerns that may have evolved over time.
Deployment Health Assessments Have Three Simple Steps
Each phase includes three steps: deployment cycle resilience training, an electronic questionnaire, and a one-on-one conversation with a health care professional.
Step 1: Resilience Trainings
Resilience trainings are led by Master Resilience Trainers through Comprehensive Soldier and Family Fitness. These trainings help equip Soldiers with the behavioral skills that he or she will need to be ready and resilient for deployment challenges.
Trainings are held at most local Army installations. Contact your unit commander for more information.
Step 2: Electronic Questionnaires
Individual electronic questionnaires—also known as DD Forms—must be completed during each of the three deployment phases. The pre-deployment questionnaire captures a snapshot of your health before mobilization.
The second and third questionnaires screen for physical and behavioral health concerns that may have developed during your deployment. Once the DD forms have been completed, they're added to Soldiers' electronic medical records.
Step 3: One-on-one Interviews With A Health Care Professional
Once you have completed the electronic questionnaires, a health care professional will discuss in confidence any health concerns that you may have. If necessary, he or she will refer you to the appropriate health care service.
Completing the deployment health assessments is an investment in your total health. Make sure to answer all parts of the DHAs honestly to receive the care you need prior to, during, and after a deployment.
WANT MORE?
Visit the U.S. Army Deployment Health Assessment Program Web page for deployment health information specifically for Guard Your Health.