IN THIS ARTICLE:
Find out how Chaplains help Soldiers of all faiths.
Learn how to seek confidential counseling from your Chaplain.
Understand the training Chaplains go through to become qualified.
Looking for a friendly ear, a sense of community, or to feel more spiritually connected to yourself and others?
Chaplains help Soldiers sort through emotions, thoughts, and feelings—whether mobilized, at drill weekend, or in civilian life.
Chaplains are also spiritual leaders that can help Soldiers practice faith and religious beliefs.
Unfortunately, some Soldiers get the wrong impression about what a Chaplain does and may keep a distance.
Ditch the rumors and learn how Chaplains can help you navigate your time in the Guard.
Q1:  I'M NOT A CHRISTIAN. WILL A CHAPLAIN TRY TO CONVERT ME?
No, they won't try to convert you to another religion.
Chaplains come from all denominations and support Soldiers of all faiths.
A Chaplain may hold a different belief than you, but professionally, he or she values the emotional and spiritual needs of all Soldiers.
Q2:  I'M SKEPTICAL. HOW CAN A CHAPLAIN HELP ME?
If you're stressed, or experiencing a problem, consider asking your Chaplain for guidance.
They're not in your chain of command, so you'll find a safe, neutral space to figure things out. Most Chaplains have training in counseling and understand the stresses and strains of Guard life.
A Chaplain is a good person to contact if you see a problem and you need help alerting leadership, like if you're concerned that a fellow Soldier might be suicidal or have a substance abuse problem.
Q3: WILL A CHAPLAIN KEEP OUR CONVERSATIONS CONFIDENTIAL?
Yes, conversations with your Chaplain are confidential.
The Army Chief of Chaplain's Policy for Protection of Confidential Communications between Unit Ministry Team Members and Military Constituents  [PDF 1.24MB] protects confidential communications made to Chaplains and their assistants.
Q4:  WE HAVE A CATHOLIC CHAPLAIN, SO ARE MOST SOLDIERS IN MY UNIT CATHOLIC?
Not necessarily. Chaplains are assigned to units regardless of religious affiliation. They can support Soldiers of any religion.
Q5: HOW DOES A CHAPLAIN BECOME A CHAPLAIN?
To serve in the Guard, your Chaplain earned a graduate degree in theological or religious studies, passed a physical, and received his or her faith group's endorsement that they are qualified clergy.
Q6:  OUR CHAPLAIN WEARS CAPTAIN'S RANK. IS SHE REALLY AN OFFICER?
Yes, Chaplains are commissioned and wear military uniforms.
They take the same oath as other officers to protect and defend the Constitution. Chaplains have been deployed and mobilized at home and abroad. However, Chaplains are noncombatants and do not carry a weapon.
Chaplains wear their uniform with their denomination's religious symbol (Christian Cross, Jewish Tablets, Muslim Crescent, Buddhist Wheel of Dharma, or Hindu Om). When performing a religious service, Chaplains often add religious garments or wear other clerical attire.
WANT MORE?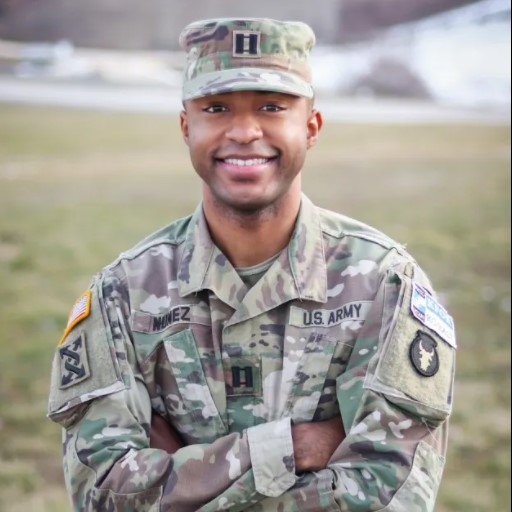 A real Florida guy, Jordan Belfort is a brave soldier. Jordan is on the payroll of the US Army, he has been in the army for 3 years. Now, he is a consultant to authors of Guard Your Health.