Want to eat healthier but can't stay motivated? Enter the nutritional nudge you need. Try adopting one healthier option each day of the week with this seven-day nutrition plan.
You can start whenever and wherever you are. Take your first healthy step today.
DAY 1: EAT PROTEIN IN THE MORNING
Start the day with a protein-rich breakfast. Options include eggs, turkey sausage, and whole-wheat toast with peanut butter. Try these Egg Muffins To Go for a quick meal in the morning.
If you have to eat on the run, stock up on protein-rich energy bars to grab on your way. On the Nutrition Label, look for at least 10 grams of protein, and limit saturated fat (2.5 grams or less).
DAY 2: GET YOUR FILL OF VEGGIES DURING LUNCH AND DINNER
Eat a salad for lunch or dinner. Layer on the protein in the form of grilled lean meat, like chicken, pork tenderloin, or seafood.
Check out this tasty Salad recipe. Or whip up one of these delicious salads. You won't miss your sandwich.
If you're in a pinch between meals, grab some carrot sticks, hummus, and add a can of veggie juice to fill you up.
DAY 3: CUT OUT THE BAD FAT
When cooking your food or ordering out, try options that are low in fat.
Look for words like grilled, roasted, or seared. Avoid fried, breaded, or deep fried options.
Try out your own grilling skills. Buy boneless, skinless chicken breasts and sauté them in garlic and olive oil on medium high for at least five minutes per side. Pro tip: check to make sure your chicken is cooked by cutting it open with a clean knife. If the inside is pink, it needs more cooking time.
Baking chicken is also a healthy option. Check out this whip up one of these delicious salads..
DAY 4: SUB IN NATURAL SWEETS FOR MAN-MADE ONES
 Ditch the sugar today and try a healthy dessert like fresh fruit, a fruit and yogurt parfait, or low-fat frozen yogurt.
If you don't have any fruit, make your treats really, really small. Try a fun-size piece of candy.
DAY 5: SWAP OUT YOUR SUGARY DRINK
Sodas, energy drinks, and sports drinks sneak in a lot of sugar calories. You could lose up to 20 pounds a year by cutting out one sugary drink a day (alcohol counts too!). Learn more about what sugar does to your body.
Skip the sugary beverage today and try one of these three options instead:
Hot or iced tea (hold on the sugar, opt for a lemon)
Fizzy water
Lemon water
DAY 6: BAM! TRY COOKING A MEAL AT HOME
Shock your friends and bring out your inner chef. Make a home cooked meal for a special someone, friend, or roommate. whip up one of these delicious salads..
whip up one of these delicious salads..
DAY 7: MAKE IT AND FREEZE IT
Throw this whip up one of these delicious salads. into the crockpot and freeze individual containers for the coming week.
Make healthy eating a habit and try one (or all) of these tips this week.
WANT MORE?
Source: Guard Your Health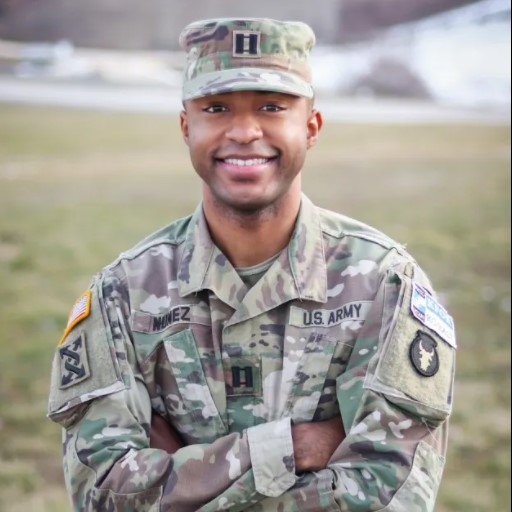 A real Florida guy, Jordan Belfort is a brave soldier. Jordan is on the payroll of the US Army, he has been in the army for 3 years. Now, he is a consultant to authors of Guard Your Health.