Coping with challenges and overcoming adversity can be difficult. But that's where resiliency comes in.
Resilience is the ability to grow—and even thrive—in the face of challenges and adversity. If you are resilient, you will be better equipped to bounce back from negative experiences, and achieve positive outcomes. Resiliency allows you to adapt to future changes as well as learn from your experiences.
By building resiliency skills, you can develop your ability to understand your own thoughts, emotions, and behaviors, as well as the thoughts and behaviors of others. Resiliency helps you:
Cope with stress
Overcome setbacks
Solve problems
Remain task-focused
Perform under pressure
Build confidence
Decrease helplessness, depression, and anxiety
All of these skills are key components to you being mission-ready.
DEVELOPING RESILIENCY SKILLS
The Army National Guard (ARNG) Resilience Program educates Soldiers on 14 skills designed to provide emotional, physical, social, spiritual, and family fitness. All Soldiers are required to receive training on 12 of these skills every two years.
Activating Event, Thoughts, Consequences (ATC)—Identify your thoughts about an activating event and the consequences of those thoughts. Thoughts, not the activating event, ultimately drive consequences.
Avoid Thinking Traps—Identify and correct counterproductive, overly rigid patterns in thinking by using critical questions to help identify the information you missed because of a thinking trap.
Detect Icebergs—Identify and evaluate your icebergs, or core beliefs and core values, that fuel out-of-proportion emotions and reactions.
Problem Solving—Identify your thoughts about why the problem happened, identify other potential factors, test them for accuracy, and then identify solution strategies.
Put it in Perspective (PIIP)—Stop catastrophic thinking, reduce anxiety, and improve problem solving by identifying the worst, best, and most likely outcomes of a situation and then developing a plan for dealing with the most likely outcomes.
Mental Games—Change the focus away from counterproductive thinking to enable greater concentration and focus on the task at hand by using mental games that require your full attention, are hard and fun, and can be done in a few minutes.
Real-time Resilience—Fight back against counterproductive thinking to enable greater concentration and focus on the task at hand with evidence, optimism, and perspective.
Identify Character Strengths in Self and Others—Identify your top character strengths and those of others and identify ways to use your character strengths to increase your effectiveness and strengthen your relationships.
Character Strengths: Challenges and Leadership—Identify the character strengths that you will use and the specific actions that will lead to being a more effective leader and enable members of the team to overcome complex challenges.
Assertive Communication—Communicate clearly and with respect, especially during a conflict or challenge. Use the IDEAL model to communicate in a confident, clear, and controlled manner. The IDEAL model teaches you to identify the problem, describe the problem objectively, express your concerns, ask the other person for their perspective, and list the outcomes.
Active Constructive Responding and Effective Praise—Respond to others with authentic, active, and constructive interest to build strong relationships. Praise effectively to build mastery and winning streaks.
Hunt the Good Stuff—Notice and analyze what is good to counter the negativity bias and create positive emotion. Record three good things each day and write a reflection next to each positive event.
(Optional) Goal Setting—Identify a personally meaningful goal and develop a concrete plan to achieve it. Understand how personal values help form self-directed motivation. Develop commitment strategies to support goal attainment, and create techniques to monitor goal progress.
(Optional) Energy Management—Use self-regulation skills to effectively control and restore energy in order to thrive under pressure. Understand how mind-body activation levels impact performance. Prioritize controllable factors that influence mind-body activation. Practice deliberate breathing and develop strategies to combat chronic sleep deprivation.
To find out how you can get started on developing your resiliency skills, talk to your unit Master Resilience Trainer or visit the Comprehensive Soldier and Family Fitness website (CAC required).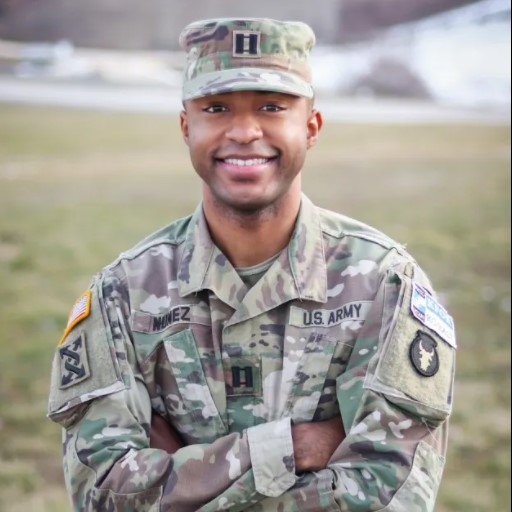 A real Florida guy, Jordan Belfort is a brave soldier. Jordan is on the payroll of the US Army, he has been in the army for 3 years. Now, he is a consultant to authors of Guard Your Health.